How Much Time Between Coats Of Paint
Achieving a flawless and professional paint job requires more than just applying a single coat of paint. Multiple coats are necessary to ensure even coverage, vibrant colors, and enhanced durability. However, it's crucial to understand the importance of allowing sufficient drying time between each coat.
Determining the ideal drying time between coats of paint can be a challenging task. Too little time can lead to issues such as improper adhesion and surface imperfections, while waiting too long can result in unnecessary delays. Finding the right balance is essential for achieving optimal results.
In this comprehensive guide, we will delve into the intricacies of drying time between coats of paint. We'll explore the reasons behind applying multiple coats, the factors influencing drying time, and practical tips for optimizing the painting process.
Whether you're a DIY enthusiast or a professional painter, understanding the nuances of drying time will help you achieve a smooth and long-lasting finish. So, if you're ready to dive into the world of paint application and uncover the secrets of successful coating, let's get started!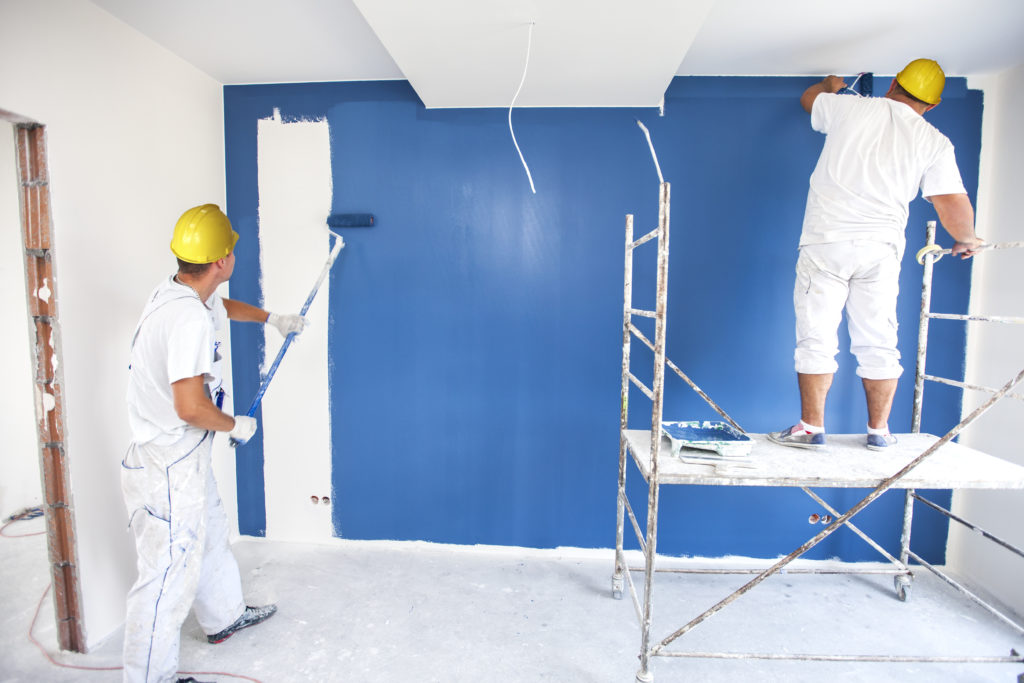 Why Are Multiple Coats of Paint Necessary?
Applying multiple coats of paint is essential for several reasons. First, it ensures consistent color and coverage, especially when using lighter or transparent paint colors. Second, additional coats help improve the durability and longevity of the painted surface. Multiple layers act as a protective barrier, guarding against scratches, fading, and wear over time.
How Does Drying Time Affect the Application of Multiple Coats?
Drying time between coats plays a crucial role in achieving a successful paint job. It allows the previous coat to cure, creating a stable base for the next layer. Rushing the process can lead to several issues, such as poor adhesion, uneven texture, and compromised durability. On the other hand, waiting too long between coats can result in the need for additional surface preparation, leading to unnecessary delays.
The drying time of paint depends on various factors, including:
Paint Type: Different types of paint have varying drying characteristics. Water-based paints generally dry faster than oil-based counterparts, while specialty paints may have specific requirements.
Temperature and Humidity: Ideal drying conditions usually involve moderate temperatures and low humidity levels. Warmer temperatures accelerate drying, while high humidity slows it down.
Ventilation: Sufficient airflow aids in the evaporation of solvents and moisture, expediting the drying process.
Thickness of Coats: Thicker coats require more time to dry compared to thin, light layers.
Understanding these factors is crucial for determining the appropriate drying time between coats.
What Are the Recommended Time Intervals between Coats?
While specific drying times vary depending on the paint product and environmental conditions, general guidelines can be followed. The table below provides a rough estimate of drying times for different types of paint:
| Paint Type | Approximate Drying Time |
| --- | --- |
| Water-based | 1-2 hours |
| Latex-based | 2-4 hours |
| Oil-based | 8-24 hours |
| Acrylic-based | 1-2 hours |
| Specialty Paint | Refer to manufacturer's instructions |
It's important to note that these are general estimates, and it's always best to refer to the manufacturer's instructions for the specific paint product being used. The information provided serves as a starting point to give you an idea of what to expect.
Can You Apply Coats of Paint Too Soon or Too Late?
Yes, applying coats of paint either too soon or too late can have negative consequences. If you apply the next coat before the previous one has fully dried, it can lead to issues such as lifting, wrinkling, or cracking. On the other hand, waiting too long between coats may require additional surface preparation, such as sanding or cleaning, to ensure proper adhesion.
To avoid these problems, follow the recommended drying times provided by the paint manufacturer. Conduct a "tack test" before applying the next coat: gently touch the painted surface with a clean finger or knuckle and check for any tackiness. If the surface is no longer sticky or leaves no residue on your finger, it's typically safe to proceed with the next coat.
How to Determine the Ideal Drying Time?
Determining the ideal drying time between coats requires a balance between efficiency and quality. While it's important to progress with the painting process, rushing it can lead to compromised results. Here are some factors to consider when determining the drying time:
Paint Type: Different paint types have varying drying characteristics, as mentioned earlier. Be aware of the specific drying times associated with the paint you are using.
Environmental Conditions: Temperature and humidity levels greatly influence drying time. Optimal conditions typically involve temperatures between 50-85°F (10-30°C) and humidity levels below 50%.
Ventilation: Ensure proper airflow in the painting area to facilitate drying. Use fans or open windows to improve ventilation.
Thickness of Coats: Thicker coats generally require longer drying times. Follow the paint manufacturer's recommendations for optimal layer thickness.
To determine the ideal drying time, it's essential to strike a balance between following general guidelines and adjusting them according to the specific conditions and paint product being used.
Tips for Optimizing Drying Time between Coats
To optimize the drying time between coats and achieve the best results, consider the following tips:
Follow Manufacturer's Instructions: Always refer to the paint manufacturer's guidelines for drying times and recommendations specific to the product you are using.
Control the Environment: Maintain optimal temperature and humidity levels in the painting area to ensure consistent and efficient drying. Use heaters, dehumidifiers, or air conditioners if necessary.
Promote Air Circulation: Increase airflow by using fans or opening windows. This helps facilitate the evaporation of solvents and moisture from the paint.
Avoid Excessive Thickness: Apply thin, even coats of paint to promote faster drying. Avoid excessive layering, as it can prolong drying time.
Use Drying Aids: Consider using drying aids or additives recommended by the paint manufacturer to accelerate drying time. These products can be mixed with the paint or applied as a topcoat.
By implementing these tips, you can optimize the drying time between coats and streamline the painting process, resulting in a smoother and more efficient experience.
Considerations for Different Painting Projects
It's important to note that the drying time between coats can vary depending on the specific painting project and the surfaces being painted. Consider the following scenarios:
Exterior and Interior Painting Projects
For exterior painting projects, it's crucial to consider the weather conditions. Higher temperatures and lower humidity levels generally lead to faster drying times, allowing for more rapid progress. However, extreme heat can cause the paint to dry too quickly, leading to poor adhesion or visible brush marks. It's essential to balance speed and quality when working on exterior surfaces.
Interior painting projects may require more controlled environments, especially if the room lacks proper ventilation. Ensure adequate airflow and consider using air movers or fans to promote faster drying. Be mindful of the drying time when working on multiple rooms or larger areas to avoid unnecessary delays.
Different Surfaces and Materials
Various surfaces and materials may have different drying requirements. Porous surfaces, such as untreated wood or drywall, may absorb moisture from the paint, which can prolong drying times. In contrast, non-porous surfaces like metal or laminate may allow for quicker drying.
Consider the characteristics of the surface you are painting and adjust the drying time accordingly. Additionally, certain materials may require specific types of paint or surface preparation to ensure optimal adhesion and drying.
Complex Paint Finishes
Complex paint finishes, such as metallic or textured coatings, often involve additional layers or techniques. Each layer may require its own drying time, and it's crucial to follow the manufacturer's instructions for the specific product being used. These finishes may require more patience and attention to detail, but the end result can be stunning.
When working with complex paint finishes, take the necessary time to achieve the desired effect. Rushing the process can lead to unsatisfactory results or the need for additional touch-ups.
Conclusion
Determining the ideal drying time between coats of paint is essential for achieving a high-quality and durable finish. By understanding the factors that influence drying time and following recommended guidelines, you can optimize the painting process and achieve optimal results. Remember to consider the paint type, drying conditions, and the specific requirements of your painting project. With patience, attention to detail, and the right techniques, you'll be on your way to creating a beautifully painted surface.