When it comes to transforming ordinary surfaces into something extraordinary, hammered paint emerges as a captivating option. With its unique textured finish resembling the look of hammered metal, this specialized paint creates a visual impact that is both striking and distinctive. But what exactly is hammered paint and how does it work?
Hammered paint is a type of paint finish that introduces a rugged and textured appearance to various objects and surfaces. It offers a fascinating play of light and shadow, giving the impression of a hammered metal surface. This hammered effect not only adds depth and character but also enhances the overall aesthetics of the painted object.
Beyond its aesthetic appeal, hammered paint serves practical purposes as well. It provides a protective coating that shields surfaces from scratches, chips, and general wear and tear. This makes it an ideal choice for surfaces that undergo regular use, such as furniture or metal fixtures.
In this comprehensive guide, we will delve into the world of hammered paint, exploring its main purpose, attributes, application techniques, common uses, and maintenance tips. By the end, you'll have a thorough understanding of hammered paint and how it can be incorporated to elevate the visual appeal of your surroundings. So let's dive in and discover the artistry of hammered paint.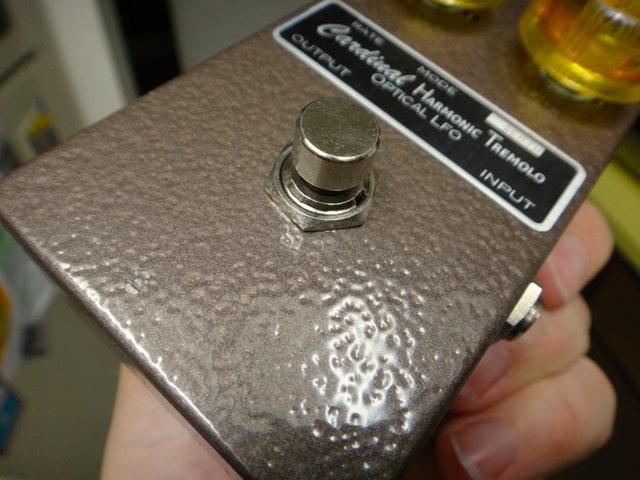 What is the main purpose of hammered paint?
Hammered paint serves two primary purposes: aesthetic appeal and surface protection. Its main function is to create a visually striking hammered effect, resembling the texture of hammered metal surfaces. This distinctive appearance adds a touch of elegance and uniqueness to any painted object. Additionally, hammered paint provides a protective coating, enhancing durability and safeguarding surfaces against scratches and chipping.
How does hammered paint create a hammered effect?
The hammered effect produced by hammered paint is achieved through a combination of paint composition and application techniques. The paint contains special additives that create a textured appearance when applied to a surface. As the paint dries, these additives form a pattern of small, raised dimples or ridges, simulating the look of hammered metal.
To create the hammered effect, the paint is typically applied using a specific method such as brush application or spray painting. The application technique, combined with the texture-enhancing additives in the paint, results in the desired hammered texture upon drying and curing.
What are the key attributes of hammered paint?
Hammered paint possesses several key attributes that contribute to its popularity and versatility.
Texture
The texture of hammered paint is its most prominent attribute. The hammered effect creates a visually appealing and tactile surface that resembles hammered metal. The textured finish adds depth and character to painted objects, making them stand out in various settings. Compared to other paint finishes, hammered paint offers a unique and distinctive texture that sets it apart.
Durability
One notable attribute of hammered paint is its durability. It is designed to withstand daily wear and tear, making it ideal for surfaces that undergo frequent use. Hammered paint exhibits excellent resistance to scratches, chips, and abrasion, ensuring the longevity of the painted object. Whether applied to metal surfaces or furniture, hammered paint provides a robust protective layer.
Versatility
Another advantage of hammered paint is its versatility. It can be used on a wide range of surfaces, including metal, wood, plastic, and more. This versatility makes it a popular choice for various applications, such as automotive parts, household appliances, garden furniture, and decorative accents. Whether you want to give an old metal cabinet a new look or add a touch of elegance to a wooden coffee table, hammered paint offers flexibility in terms of surface compatibility.
Visual Appeal
The visual appeal of hammered paint is a significant factor contributing to its popularity. The hammered texture creates an intriguing play of light and shadow, adding visual interest to painted objects. The unique finish catches the eye and can serve as a focal point or an accentuating element in interior or exterior design. Hammered paint can transform plain surfaces into captivating features, enhancing the overall aesthetics of a space.
How is hammered paint applied?
Applying hammered paint requires careful surface preparation and specific techniques to achieve the desired result.
Surface Preparation
Before applying hammered paint, proper surface preparation is essential. The surface should be clean, free from dust, dirt, grease, and any loose or flaking paint. Start by thoroughly cleaning the surface using a mild detergent or a suitable cleaner. Rinse it well and allow it to dry completely.
If the surface has existing paint that is in good condition, lightly sand it to create a rough texture, ensuring better adhesion for the hammered paint. In the case of bare metal surfaces, it is advisable to apply a suitable primer before proceedingwith the hammered paint application. The primer helps in improving adhesion and promoting a more uniform finish.
Application Techniques
Hammered paint can be applied using various techniques, depending on the size and nature of the object being painted. Here are a few common application methods:
Brush Application: When working on smaller surfaces or objects with intricate details, using a high-quality brush can provide precise control over the paint application. Apply the hammered paint in thin, even coats, following the natural contours of the object. Avoid overbrushing, as it may disrupt the textured effect.
Spray Painting: For larger surfaces or objects, using a spray gun or aerosol cans can offer efficient and even coverage. Ensure proper ventilation and follow the manufacturer's instructions for the specific hammered paint product being used. Apply multiple thin coats, allowing each coat to dry before applying the next.
Roller Application: In some cases, a foam or texture roller can be used to apply hammered paint. This method is suitable for larger flat surfaces where a textured finish is desired. Roll the paint evenly and gently, avoiding excessive pressure that may flatten the hammered texture.
Regardless of the application method chosen, it is important to follow the manufacturer's guidelines for the specific hammered paint product. This includes information on drying times, recommended thinning agents (if necessary), and any additional steps required for optimal results.
Drying and Curing Process
After applying hammered paint, it needs sufficient time to dry and cure for the hammered texture to fully develop. Drying times can vary depending on factors such as temperature, humidity, and the thickness of the applied coats. Typically, hammered paint dries to the touch within a few hours, but complete curing may take up to 24 hours or longer.
During the curing process, it is important to avoid subjecting the painted object to excessive moisture, extreme temperatures, or any physical stress that may damage the fresh paint. Allow ample time for the paint to fully cure before subjecting it to regular use or handling.
What are the common uses of hammered paint?
Hammered paint finds extensive use in various applications, thanks to its versatility and aesthetic appeal.
Metal Surfaces
One of the primary uses of hammered paint is on metal surfaces. It is commonly employed to give a hammered metal appearance to objects such as metal furniture, metal fixtures, handrails, and decorative metal accents. Hammered paint can transform plain metal surfaces into visually striking elements, adding an element of sophistication and elegance.
Whether you're refurbishing an old wrought-iron fence, revitalizing a metal lamp post, or adding a hammered finish to metal sculptures, hammered paint can be an excellent choice.
Furniture
Hammered paint can also be applied to furniture, providing a unique and textured finish. It can be used on various furniture pieces such as tables, chairs, cabinets, and even bed frames. When applied to wooden furniture, hammered paint adds an intriguing contrast between the textured metallic appearance and the natural warmth of the wood.
In interior design, hammered paint on furniture can serve as a statement piece or an accentuating element, bringing a touch of industrial or vintage charm to a space.
Decorative Accents
Another popular use of hammered paint is in creating decorative accents. From vases and candle holders to picture frames and wall art, hammered paint can elevate the visual appeal of decorative objects. The textured finish adds depth and dimension, making the accents stand out and catch the eye.
Whether you're looking to revitalize old decorative pieces or want to add a touch of elegance to new ones, hammered paint offers a creative and versatile solution.
How to maintain hammered paint surfaces?
Proper maintenance is crucial for preserving the appearance and longevity of hammered paint surfaces. Here are some essential tips for maintaining hammered paint:
###Cleaning and Maintenance
To keep hammered paint surfaces looking their best, regular cleaning is important. Follow these guidelines for proper maintenance:
Gentle Cleaning: Use a soft, lint-free cloth or a sponge to clean hammered paint surfaces. Avoid abrasive materials or harsh cleaning agents that can damage the textured finish. Mild soapy water or a non-abrasive, pH-neutral cleaner is typically sufficient for removing dirt and stains. Rinse the surface thoroughly and dry it gently with a clean cloth.
Avoid Scrubbing: Refrain from scrubbing the hammered paint surface vigorously, as it may diminish the textured effect. Instead, use gentle wiping motions to clean the surface.
Avoid Chemicals: Steer clear of harsh chemicals, solvents, or abrasive cleaners, as they can strip the paint and harm the hammered texture. Similarly, avoid using ammonia-based or acidic cleaners, as they may cause discoloration or damage to the painted surface.
Protective Measures: When placing objects on hammered paint surfaces, use coasters, felt pads, or protective mats to prevent scratches or abrasions. This is particularly important for furniture pieces or items that frequently come into contact with hard surfaces.
Repairing Damaged Areas
Despite its durability, hammered paint surfaces may occasionally suffer scratches or chips. Here are some tips for repairing minor damage:
Surface Preparation: Begin by cleaning the damaged area using a mild cleaner or soapy water. Gently sand the affected area with fine-grit sandpaper to create a smooth surface for touch-up.
Touch-up Paint: Use a small brush or a touch-up pen to apply a thin layer of hammered paint to the damaged area. Take care to match the color and texture of the existing hammered finish as closely as possible. Allow the touch-up paint to dry according to the manufacturer's instructions.
Blending: Once the touch-up paint has dried, blend the repaired area with the surrounding hammered paint texture. You can achieve this by lightly sanding the edges of the repaired spot to smooth out any noticeable transitions. Wipe away any dust and apply a clear protective topcoat if necessary.
For more extensive damage or if you're unsure about the repair process, consulting a professional or seeking advice from the hammered paint manufacturer is recommended.
Conclusion
Hammered paint offers a unique and visually captivating option for enhancing the appearance of various surfaces. Its distinctive hammered texture, combined with durability and versatility, makes it a popular choice for metal objects, furniture, and decorative accents. By understanding its purpose, application techniques, and maintenance requirements, you can confidently incorporate hammered paint into your projects, adding a touch of sophistication and allure to your surroundings.