How To Make A Rust Color With Paint
In the world of artistry, the passage of time is not just a concept; it's an inspiration. The captivating allure of rusted surfaces, marked by weathered elegance and a touch of nostalgia, has entranced artists for generations. Imagine capturing this aesthetic wonder on your canvas, infusing your creations with the essence of history and transformation. This guide is your key to unveiling the art of making a rust color with paint – a journey that melds science, creativity, and craftsmanship.
Rust isn't merely a color; it's a story etched into metal, a visual reminder of the ceaseless dance between materials and time. With every stroke of your brush, you'll weave a narrative that pays homage to the beauty of decay and the magic of artistic expression. As we delve into the intricate layers of technique, pigment, and texture, prepare to embark on a creative voyage that transcends the ordinary. Let's delve into the heart of rust color painting, where the ordinary transforms into extraordinary, and your artistic vision takes on an entirely new dimension.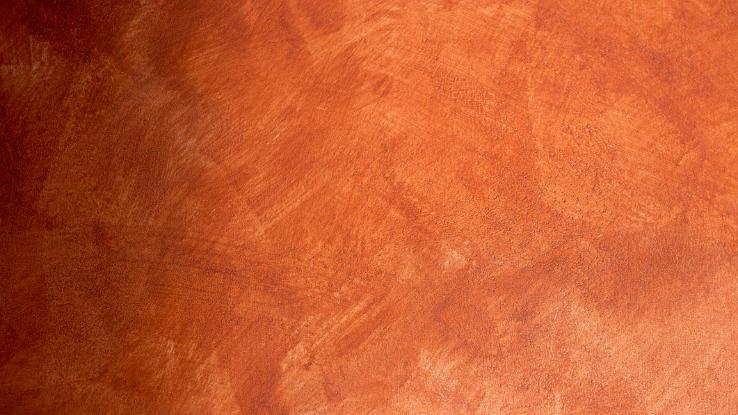 What Is Rust Color Paint?
Before we dive into the nitty-gritty, let's set the stage by understanding the essence of rust color and how it can add a distinctive character to your artistic endeavors. Rust color, characterized by its warm, earthy tones, echoes the passage of time and the beauty of decay. Think about the way iron reacts with the elements over years, creating intricate patterns of rust. Now, imagine translating that raw beauty onto your canvas. That's what rust color paint achieves – capturing the essence of weathered elegance.
The Core Ingredient: Iron Oxide Pigment
Ah, the heart of the matter – iron oxide pigment. This is where the alchemy begins. Iron oxide pigments, available in variants like red, yellow, and brown, are the true heroes behind creating the perfect rust color effect. Let's break it down:
Types of Iron Oxide Pigments
Red Iron Oxide: This pigment carries the fiery spirit of rusted metal, ideal for vibrant and intense rust shades.
Yellow Iron Oxide: For a softer, sun-kissed rust hue, the yellow variant steps in, offering a milder yet enchanting appeal.
Brown Iron Oxide: If you're seeking depth and authenticity, brown iron oxide pigment is your go-to, emulating the rich tones of aged iron.
Importance of Iron Oxide Pigments in Rust Color Painting
Imagine attempting a grand masterpiece without the right foundation – it's like baking a cake without flour! Similarly, using authentic iron oxide pigments is crucial for achieving a true rust color effect. These pigments not only provide the accurate coloration but also enhance the longevity of your art. Your creation deserves to stand the test of time, capturing the rustic allure for generations to come.
Choosing Your Base Paint
Now that we've unraveled the enigma of iron oxide pigments, let's discuss the canvas – or in this case, the base paint. The base paint you choose can significantly impact the final result. Here's where you make a crucial decision:
Matte vs. Glossy Paint
Picture this: a rusted metal surface gleaming under the sunlight. That sheen – that's the magic of a glossy finish. On the other hand, a matte finish offers a subdued, authentic texture. Deciding between the two depends on the atmosphere you're striving to create.
Acrylic vs. Oil-based Paint
Now, think about the surface you're painting on – canvas, wood, or perhaps even metal. Acrylic paint adheres well to a variety of surfaces and dries relatively quickly, making it a versatile choice. On the contrary, oil-based paint boasts a rich color and blends effortlessly. Consider the surface and your comfort with the medium when making this choice.
Neutral Base Color Selection
Ah, the canvas's undercoat! Opt for a neutral base color – a palette that complements the rust effect. Earthy tones like deep ochre, warm beige, or even a subdued gray can lay the foundation for your rust transformation.
Gathering Your Materials
Assembling your artistic arsenal is a thrilling prelude to the creative process. Let's take a closer look at the materials that will bring your rust color masterpiece to life:
Iron Oxide Pigment
Remember our trusty trio of pigments – red, yellow, and brown iron oxide? These pigments will be your artistic companions, infusing your creation with the allure of rust.
Selected Base Paint
The canvas of your creation, your chosen base paint, is the backdrop that sets the stage for the rust color effect. It's the canvas that craves transformation.
Paint Mediums and Extenders
These are your artistic allies for achieving the perfect consistency and texture. Experiment with mediums that blend seamlessly with your base paint, allowing the pigment to intertwine harmoniously.
Paintbrushes and Applicators
Artistry dances through your brushes. Select brushes that match the scale of your project – from broad strokes to intricate details. Applicators like sponges and palette knives offer unique textures and effects.
Mixing Containers
Every artist needs a palette. In this case, it's a mixing container where the magic of blending pigment and paint unfolds.
Protective Gear
Art is an adventure, but safety comes first. Equip yourself with gloves, a mask, and an apron to ensure that your artistic journey is both enjoyable and safe.
Preparing Your Workspace
Creating art requires a conducive environment where creativity can flourish. Let's discuss the elements that compose your artistic sanctuary:
Ventilation and Safety Measures
Artistic fervor needs fresh air! Adequate ventilation prevents the accumulation of pigment dust and ensures your space is comfortable and safe. Your lungs will thank you!
Organizing Your Materials
A well-organized workspace is the launchpad for artistic excellence. Arrange your materials systematically, so they're at your fingertips when inspiration strikes.
With your materials neatly arranged and your workspace ready, it's time to delve into the captivating process of mixing your rust color paint. This is where your artistic vision truly starts to take shape.
Mixing Your Rust Color Paint
Prepare to enter the laboratory of creativity! Mixing rust color paint is akin to blending potions – the right ratios and techniques yield enchanting results.
Measuring the Pigment
Precision matters. Measure your iron oxide pigment with care, as the proportions will dictate the intensity of your rust color. It's a delicate dance between science and art.
Incorporating Pigment into Base Paint
This is where the transformation begins. Gradually introduce your iron oxide pigment into your chosen base paint, observing the color metamorphosis with each stroke.
Achieving Desired Consistency
The texture of your rust color paint is essential. Test and adjust until you achieve the consistency that resonates with your artistic vision. A touch more pigment, a drop of medium – the alchemy continues.
Intrigued? The journey of creating your rust color paint is a fusion of technique, experimentation, and artistic intuition. The next phase? Applying your masterpiece-in-the-making to the canvas. Let's explore the techniques and nuances that ensure your rust color effect truly dazzles.
Applying the Rust Color Paint
Imagine your canvas as a portal into a weathered realm, where the charm of rust dances across the surface. Applying the rust color paint requires finesse and a touch of audacity:
Applying a Base Coat
Like a seasoned artist, lay the foundation with a base coat. This prepares the canvas for the layers of rust color that will follow. The base coat is your canvas's first sip of transformation.
Layering the Rust Color Paint
Here's where the magic intensifies. Layer your rust color paint strategically, allowing hints of the base coat to peek through. This depth creates an authentic rust effect that draws the viewer in.
Using Different Application Techniques
In the world of artistry, techniques are your palette of possibilities. Try dry brushing to capture the texture of rust, or experiment with a sponge technique that adds a touch of randomness to your masterpiece.
Adding Dimension: Texturing and Highlighting
Rust is more than just a color; it's a texture, a story etched in time. Elevate your rust color effect by embracing dimension through texture and highlighting:
Creating Texture
Texture transforms your canvas into a tactile experience. Incorporate grit and grain to mimic the roughness of rusted surfaces. Let your audience feel the artistry.
Dry Brushing Highlights
The dance of light on rust is mesmerizing. Use the dry brushing technique to add highlights, capturing the play of light on the textured surface. It's the subtle gleam of authenticity.
Blending Techniques
Seamlessness is the key. Use blending techniques to transition between colors and textures, ensuring that your rust color effect harmonizes effortlessly with the canvas.
Sealing and Protecting Your Rust Finish
Preserving your art is a mark of respect for your creative labor. Here's how you ensure that your rust color masterpiece stands strong against the test of time:
Importance of Sealing
Just as rust battles the elements, your artwork requires protection. Sealing your rust color creation prevents fading, peeling, and erosion over time.
Choosing the Right Sealant
The sealant you choose determines the final look and feel. Opt for a matte sealant for a muted, authentic texture or go glossy to enhance the vividness of your rust color.
Application of Sealant
Applying a sealant requires finesse. Whether you opt for a brush-on or spray-on technique, ensure an even application that encapsulates your artistic vision.
Exploring Creative Applications
Rust color effects are a gateway to artistic versatility. Let's explore the myriad ways you can infuse rust-inspired charm into your creations:
Rusty Backgrounds and Textures
Create ethereal landscapes with rust-infused backgrounds that add depth and emotion to your visual storytelling.
Rusty Objects and Artifacts
Infuse everyday objects with a touch of antiquated elegance. Think jewelry, sculptures, or even furniture – all adorned with the allure of rust.
Rusty Grunge and Weathering Effects
Expand beyond traditional art forms. Apply rust color effects to digital art or design projects, infusing a touch of weathered nostalgia into the digital realm.
Troubleshooting and Tips
As you embark on your rust color journey, challenges may arise. Fear not – every artist faces hurdles. Here are some common obstacles and expert tips to overcome them:
Uneven Rust Distribution
If your rust effect appears patchy, consider revisiting your layering technique. Smooth, deliberate strokes ensure a consistent distribution of the enchanting rust color.
Overly Intense Rust Color
Too much of a good thing can be overwhelming. If your rust color appears overly intense, dilute the pigment in your base paint and gradually build up the effect.
Paint Peeling Issues
The longevity of your art is paramount. If you encounter issues with paint peeling, ensure that your layers are well-bonded and sealed properly to safeguard your masterpiece.
Conclusion
Congratulations! You've delved into the captivating realm of creating a rust color effect with paint. From the alchemy of pigments to the intricacies of texture, you've journeyed through a world where time and art collide. As you stand before your rust-kissed creation, remember that every stroke tells a story of transformation, of embracing the beauty in imperfection. So go forth, unleash your creativity, and let the allure of rust color paint weave its spellbinding magic in your artistic endeavors.