How Much To Paint Calipers
When it comes to enhancing the visual appeal of your vehicle, painting the calipers can make a striking difference. The vibrant colors peeking through the wheels can add a touch of personality and style to your car's overall aesthetic. However, before you dive into the world of caliper painting, it's crucial to determine how much paint you'll need for the job. Estimating the right quantity ensures that you have enough to cover the calipers evenly without wasting excess paint.
In this comprehensive guide, we will explore the factors to consider, step-by-step instructions, and cost considerations to help you determine how much paint is required to paint your calipers. Whether you're a car enthusiast looking to add a custom touch or simply want to revamp the appearance of your vehicle, this guide will provide you with the necessary information to achieve a professional-looking caliper paint job.
By understanding the factors that influence paint quantity, selecting the appropriate paint, and following the proper techniques, you'll be well-equipped to transform your calipers and make a statement on the road. Get ready to embark on a journey of automotive customization as we delve into the intricacies of determining how much paint to use for your caliper painting project.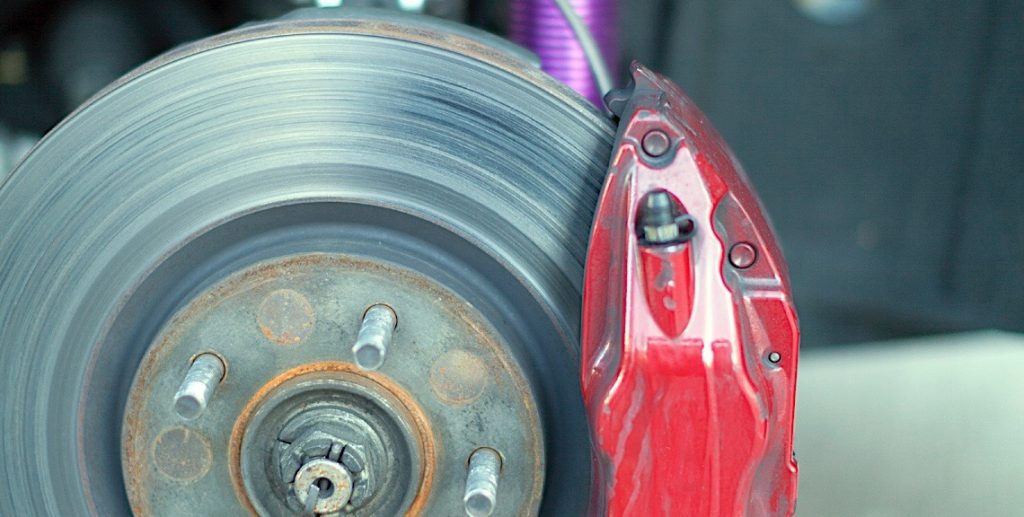 Why Paint Calipers: Benefits and Considerations
Before diving into the details of painting calipers, let's understand the benefits and important considerations associated with this customization option.
Benefits of Painting Calipers
Painting calipers offers several advantages beyond aesthetics. Let's take a look at the key benefits:
Enhanced Appearance: Painting calipers can instantly transform the look of your vehicle, making it stand out from the crowd.
Customization and Personalization: Choose colors that reflect your personal style and complement the overall aesthetics of your vehicle.
Visual Contrast: Painted calipers create a striking contrast against the wheels, giving your vehicle a sporty and high-performance look.
Considerations for Caliper Painting
Before you proceed with painting your calipers, there are some important considerations to keep in mind:
Heat Resistance: Calipers are exposed to high temperatures during braking. Ensure that the paint you choose is heat resistant to prevent damage or discoloration.
Durability: Select a paint that can withstand the harsh conditions of the road, including exposure to dirt, debris, and moisture.
Compatibility: Verify that the paint is compatible with the materials used in your calipers to ensure proper adhesion and longevity.
Now that we understand the benefits and considerations, let's dive into the step-by-step process of painting calipers.
Choosing the Right Caliper Paint
To achieve the best results, selecting the right caliper paint is crucial. There are different types of caliper paint available, each with its own pros and cons. Let's explore the options:
Brush-On Caliper Paint: This type of paint is applied manually with a brush, offering better control and precision. It is a popular choice for those who want to achieve detailed designs or patterns on their calipers.
Spray-On Caliper Paint: Spray-on paint provides a more even and smooth finish. It is ideal for those looking for a quick and efficient application process.
Consider the following factors when choosing caliper paint:
Color Options: Look for a brand that offers a wide range of colors to match your desired aesthetic.
Heat Resistance: Ensure that the paint is designed to withstand the high temperatures generated by braking.
Ease of Application: Consider the level of expertise required for application and choose a paint that suits your skill level.
With the right caliper paint chosen, it's time to prepare the calipers for painting.
Preparing the Calipers for Painting
Proper preparation of the calipers is crucial for a successful paint job. This preparation ensures better paint adhesion and a longer-lasting finish. Follow these steps to prepare your calipers:
Cleaning the Calipers: Start by thoroughly cleaning the calipers to remove any dirt, grease, or brake dust. Use a brake cleaner or degreaser for optimal results.
Removing Rust and Corrosion: If you notice any rust or corrosion on the calipers, use sandpaper or a wire brush to remove it. Smooth out the surface to create a clean base for painting.
Masking Off Areas: Protect other parts of the braking system, such as brake lines and rotors, by using masking tape or plastic bags. This prevents accidental paint overspray and ensures a neat finish.
By taking the time to properly prepare the calipers, you set the stage for a professional-looking paint job. Now let's move on to the painting process itself.
Painting Process: Step-by-Step Guide
Now that your calipers are prepped and ready, it's time to apply the paint. Follow these step-by-step instructions for a successful caliper painting process:
Apply a Primer (Optional): Applying a primer can enhance paint adhesion and improve the overall durability of the finish. Use a primer specifically designed for high-temperature applications.
Stir the Paint: Thoroughly mix the caliper paint according to the manufacturer's instructions. This ensures an even distribution of pigments for consistent color.
Apply the Paint: Using a brush or spray can, apply the paint to the calipers in thin, even coats. Start from the inside and work your way out, ensuring complete coverage.
Allow for Drying Time: Follow the manufacturer's instructions regarding drying time between coats. Typically, multiple thin coats are recommended for optimal results.
Apply Clear Coat (Optional): For added protection and a glossy finish, consider applying a clear coat designed for caliper painting. This will help seal and protect the color layer.
Remember to maintain a consistent distance and speed while applying the paint to achieve an even finish. Once the paint is dry, it's essential to allow sufficient drying and curing time.
Drying and Curing Time
After applying the paint, it's crucial to allow sufficient drying and curing time to achieve a durable and long-lasting finish. Drying time refers to the time it takes for the paint to dry to the touch, while curing time refers to the time it takes for the paint to reach its maximum hardness and durability.
The drying and curing times can vary depending on the type of paint and environmental conditions. It's best to consult the manufacturer's instructions for specific guidance. In general, here are some tips to ensure proper drying and curing:
Drying Time: Avoid touching the painted calipers or reinstalling them until they are completely dry. This may take several hours or even overnight.
Curing Time: Allow at least 24 to 48 hours for the paint to cure before exposing the calipers to high temperatures or driving your vehicle. This allows the paint to fully harden and provide maximum durability.
By following the recommended drying and curing times, you ensure a professional-quality finish that will last for a long time.
Factors Affecting Paint Quantity
Estimating the amount of paint needed for your calipers is essential to avoid running out or wasting excess paint. Several factors influence the paint quantity required. Consider the following:
Caliper Size: Larger calipers will require more paint to achieve complete coverage. Measure the dimensions of your calipers and consider their surface area.
Number of Coats: Applying multiple coats of paint may be necessary to achieve the desired color intensity and durability. Factor in the number of coats you plan to apply.
Paint Type and Brand: Different paint types and brands have varying coverage capacities. Check the manufacturer's recommendations for coverage information and adjust your paint quantity accordingly.
While estimating the exact amount of paint needed can be challenging, a general rule of thumb is to start with an adequate supply and have a backup plan if additional paint is required.
Cost Considerations: How Much Does Caliper Painting Cost?
The cost of painting calipers can vary depending on several factors, including whether you choose to do it yourself or seek professional assistance. Consider the following cost considerations:
DIY Costs: DIY caliper painting can be relatively affordable, with the main expenses being the cost of paint, primer (if used), masking materials, and brushes or spray cans. The total cost can range from $30 to $100, depending on the quality and quantity of materials chosen.
Professional Services: If you prefer to have your calipers painted by professionals, the cost may be higher. Professional caliper painting services typically range from $200 to $500, depending on the location, complexity of the design, and the reputation of the service provider.
It's important to weigh the costs against your budget and skill level. DIY painting can be a rewarding and cost-effective option for those willing to put in the time and effort.
Maintenance and Longevity
To keep your painted calipers looking their best and to ensure their longevity, proper maintenance is crucial. Follow these maintenance tips:
Regular Cleaning: Clean your calipers regularly using a mild automotive cleaner to remove dirt, brake dust, and road grime. This helps maintain the appearance of the paint and prevents corrosion.
Avoid Harsh Chemicals: Avoid using abrasive cleaners or harsh chemicals that can damage the paint or compromise its durability. Stick to gentle cleaners specifically formulated for automotive use.
Inspect and Touch-Up: Periodically inspect your calipers for any signs of damage, such as chipping or fading. If necessary, touch up the paint to maintain a seamless finish and prevent further deterioration.
Taking care of your painted calipers will extend their lifespan and keep them looking their best for years to come.
Professional Assistance: When to Seek Help
While painting calipers can be a rewarding DIY project, there may be instances where seeking professional assistance is advisable. Consider the following situations:
Limited Experience: If you have little or no experience with painting or automotive projects, professional assistance can ensure a high-quality finish without the risk of errors.
Complex Designs: If you desire intricate designs, logos, or custom finishes for your calipers, professionals who specialize in automotive painting can bring your vision to life.
Time and Convenience: If you have time constraints or prefer to have the job done quickly and efficiently, professional services can save you time and effort.
When in doubt, consult with professionals who have expertise in caliper painting. They can offer guidance, recommendations, and ensure the best possible outcome for your customization project.
Conclusion
Painting your calipers can be a rewarding endeavor that adds a personalized touch to your vehicle. By considering the benefits, selecting the right caliper paint, properly preparing the calipers, and following the step-by-step painting process, you can achieve a professional-looking finish. Remember to allow sufficient drying and curing time, estimate the paint quantity needed, and factor in cost considerations. With proper maintenance and care, your painted calipers will not only enhance the appearance of your vehicle but also reflect your personal style and attention to detail. Enjoy the process and the transformation of your vehicle's braking system with your newly painted calipers.