How To Make Washable Paint Permanent
Imagination knows no boundaries, and with each brushstroke, a piece of your soul takes shape on canvas. The world of art is a realm where emotions converge and creativity thrives, but what if your ephemeral washable paint creations could transcend time's grasp? The journey to making washable paint permanent is one of artistic evolution—a captivating exploration that intertwines creativity with preservation.
In this guide, we delve into the artistry of transforming your washable paint endeavors into enduring masterpieces. Imagine your vibrant strokes retaining their brilliance, as if frozen in the palette of eternity. From understanding the properties of washable paint to selecting the right sealing technique, we embark on a voyage that merges science with imagination.
Unlock the secrets of varnishing, heat setting, and chemical fixatives—each a key to unraveling the mysteries of permanence. We navigate the delicate balance of preserving artistic expression while safeguarding against the tests of time. Together, we'll demystify the alchemy of art preservation, exploring a world where creativity remains unfazed by the passage of time. So, let's embark on this artistic odyssey, where washable paint transcends into lasting legacies.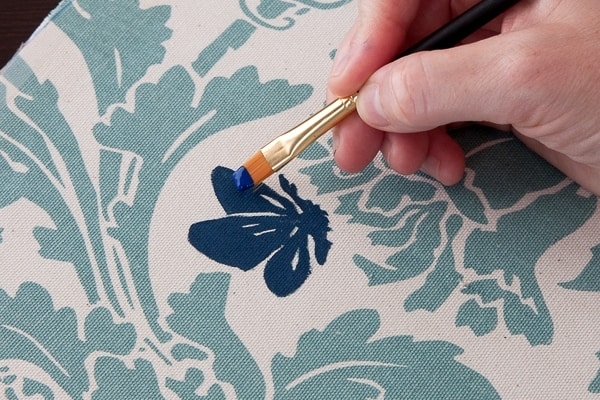 Why Do You Want to Make Washable Paint Permanent?
Ah, the age-old question that fuels the fire of creativity—why should you take the extra steps to make your washable paint permanent? Imagine this: you've poured your heart into a masterpiece, capturing emotions with every brushstroke. Now, wouldn't it be splendid if that emotion remained etched in the artwork's very essence?
Attributes: Emotional connection, longevity, artistic expression
Exploring Washable Paint Properties
Before embarking on the journey of making washable paint permanent, it's essential to understand its innate properties. Washable paint, known for its water-soluble nature, presents a unique challenge. While it's delightful for kids' art projects, maintaining its vivacity over time can be as tricky as navigating a labyrinth.
Attributes: Water-soluble, temporary, vibrancy
Essential Factors to Consider Before Making Paint Permanent
Hold on, before diving headfirst into the world of permanence, let's take a moment to consider the factors that shape your decision. Is your artwork destined for a gallery wall or a personal keepsake? The purpose dictates the path—be it varnishing, heat setting, or chemical fixatives.
Attributes: Artwork purpose, sealing method, paint type
Selecting the Right Sealing Method
Picture this: a toolbox for your artistic aspirations, each tool offering a distinct path to permanence. Varnishing, heat setting, and chemical fixatives are your allies, each with its strengths and quirks. Let's unpack the treasure trove of sealing methods and navigate their unique attributes.
Attributes: Varnishing, heat setting, chemical fixatives, pros and cons
Varnishing: Preserving Paintings with a Protective Coat
Varnish, the knight in shining armor for your artworks. Imagine it as a shield, guarding your paintings from the vagaries of time. There are choices to be made—spray-on or brush-on varnishes, each tailored to your artistic preferences. Let's delve into the nuances of varnishing.
Attributes: Shielding, preservation, spray-on varnish, brush-on varnish
Heat Setting: Transforming Paint Molecules for Durability
Ah, the magical dance of molecules under the influence of heat. Heat setting, an alchemical process that elevates your art from transient to timeless. The canvas or fabric becomes a crucible of transformation, solidifying the paint and locking it in a timeless embrace. But remember, not all materials are created equal.
Attributes: Molecular bonding, fabric compatibility, transformative process
Chemical Fixatives: Enhancing Longevity through Sprays
Imagine this: a fine mist of protection settling upon your artwork, encapsulating it in a cocoon of preservation. Chemical fixatives, the modern-day enchanters that extend the life of your creations. From charcoal sketches to delicate pastels, these fixatives find their place in the artist's arsenal.
Attributes: Spray application, art medium compatibility, longevity enhancement
Ensuring Adequate Ventilation and Safety Measures
Art is a journey, but it's essential to embark on this journey with the right provisions. Ventilation, that invisible guardian, ensures that your creative sanctum remains free of harmful fumes. Safety measures, akin to a painter's armor, protect you and your artwork from unforeseen pitfalls.
Attributes: Ventilation importance, health precautions, fume protection
Testing on a Sample Artwork
Embarking on this voyage of permanence need not be blindfolded. Picture this: a small-scale adventure, a miniature masterpiece to test the waters before sailing the grand seas. A patch test—an uncharted realm where you observe how your chosen sealing method interacts with your paint.
Attributes: Patch testing, method experimentation, preliminary results
Other Tips to Enhance Permanence
Life is in the details, they say, and the same applies to art preservation. As you ascend the staircase of permanence, consider these pro tips: how to store and display your art, the art of cleaning your sealed masterpieces, and the gentle care that ensures they stand the test of time.
Attributes: Storage techniques, display methods, cleaning protocols
When to Seek Professional Help
While you stand as the valiant protector of your creations, there are times when the quest for permanence requires a seasoned guide. Complex artworks, historical treasures, and those truly close to your heart—these are the instances when the conservator's wisdom can truly shine.
Attributes: Professional consultation, complex artwork, conservator's role
Conclusion
As our journey through the realm of making washable paint permanent comes to an end, take a moment to reflect. The strokes of your brush now hold the power to transcend time itself. The vibrancy of your art, preserved for generations, is a testament to the beauty of creativity and the mastery of preservation.
With each brushstroke, you paint a tale of permanence—a tale that will echo through time, celebrating the bond between artist and artwork, and the enduring legacy of your artistic spirit.