How To Seal Acrylic Paint On Phone Case
Welcome to our comprehensive guide on how to seal acrylic paint on a phone case! If you're someone who loves to add a personal touch to your belongings, customizing your phone case with acrylic paint is a fantastic way to showcase your creativity and style. However, to ensure that your artwork remains vibrant, protected, and long-lasting, proper sealing is essential.
In this article, we will take you through the step-by-step process of sealing acrylic paint on a phone case, providing you with valuable tips, techniques, and insights. From choosing the right phone case and preparing the surface to selecting high-quality acrylic paints and applying the sealant effectively, we've got you covered.
You'll learn about the importance of selecting a suitable phone case material, how to properly prepare the surface for painting, and the attributes to consider when choosing acrylic paints for phone case customization. We'll guide you through the process of applying acrylic paint, including different techniques and styles you can explore to make your designs truly stand out.
But our journey doesn't stop there. We'll dive into the crucial step of sealing your acrylic paint to protect it from everyday wear and tear. You'll discover different types of sealants available, along with expert tips on their application and curing process. We'll also provide troubleshooting advice and additional tips to ensure a successful outcome.
So, if you're ready to unleash your artistic prowess and transform your phone case into a captivating masterpiece, let's delve into the world of sealing acrylic paint on a phone case together. Get ready to preserve your artwork, showcase your unique style, and make your phone case a true reflection of your creativity!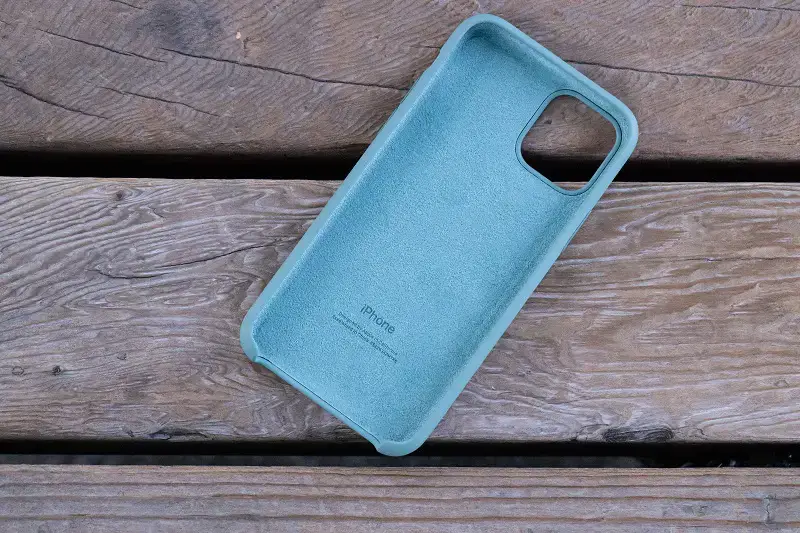 Why Seal Acrylic Paint on a Phone Case?
Before delving into the process of sealing acrylic paint on a phone case, let's first understand why it is necessary. Sealing serves as a protective barrier that enhances the longevity and durability of the painted design. It helps prevent the acrylic paint from chipping, peeling, or fading due to regular handling, exposure to moisture, or contact with other surfaces. By sealing your acrylic paint, you can ensure that your phone case remains a showcase of your artistic expression for an extended period.
Choosing the Right Phone Case for Acrylic Paint
When embarking on a phone case painting project, selecting the right phone case is crucial for optimal adhesion and long-lasting results. Consider the following factors when choosing a phone case for acrylic paint customization:
| Attribute | Description |
| --- | --- |
| Surface Texture | Opt for a smooth surface that allows the acrylic paint to adhere evenly. Avoid cases with textures that may interfere with brush strokes or result in an inconsistent paint application. |
| Material Compatibility | Ensure that the phone case material is compatible with acrylic paint. Common materials such as polycarbonate, TPU (thermoplastic polyurethane), or hard plastic cases generally work well with acrylic paint. Avoid cases with rubberized or silicone coatings, as these may not provide a suitable surface for adhesion. |
| Case Color | Consider the color of the phone case when choosing your acrylic paint palette. A lighter-colored case may require fewer coats of paint, while a darker-colored case may require additional layers for opacity. |
By carefully selecting a phone case that meets these criteria, you can set a solid foundation for successful acrylic paint application.
Preparing the Phone Case for Painting
Properly preparing the phone case before painting ensures better adhesion and a smoother painting experience. Follow these steps to prepare your phone case:
Clean the phone case: Thoroughly clean the surface of the phone case using mild soap and water or isopropyl alcohol. This step removes any dirt, oils, or residue that may hinder paint adhesion.
Sanding the surface: Gently sand the phone case surface with fine-grit sandpaper. This step helps create a slightly roughened texture, providing better grip for the paint. Be careful not to sand too aggressively, as it may damage the case or create visible scratches.
Priming the phone case (if necessary): Depending on the phone case material and the desired paint finish, applying a primer may be beneficial. Primers create a smooth, uniform surface, improving paint adhesion and durability. Choose a primer specifically formulated for the phone case material and follow the manufacturer's instructions for application.
Selecting High-Quality Acrylic Paints for Phone Cases
The quality of acrylic paints you choose plays a significant role in the outcome and longevity of your phone case artwork. Consider the following attributes when selecting acrylic paints for phone case customization:
| Attribute | Description |
| --- | --- |
| Opacity | Opt for opaque or semi-opaque acrylic paints for better coverage. These paints provide more vibrant and solid colors, reducing the number of required layers. Transparent or translucent paints may result in a more translucent finish, requiring additional coats for opacity. |
| Colorfastness | Look for acrylic paints labeled as lightfast or archival. These paints are formulated with pigments that resist fading over time, ensuring the longevity of your artwork. Check the paint manufacturer's information or consult art supply professionals for recommendations on lightfast acrylic paints. |
| Brand Quality | Consider reputable brands known for their quality acrylic paints. Popular brands such as Golden, Liquitex, and Winsor & Newton offer a wide range of colors and formulations suitable for phone case painting. Experiment with different brands to find the ones that best suit your preferences and artistic style. |
Investing in high-quality acrylic paints will enhance the vibrancy and longevity of your phone case artwork, ensuring that your designs remain vivid and intact.
Applying Acrylic Paint on the Phone Case
Once you have prepared the phone case and selected your acrylic paints, it's time to unleash your creativity and bring your designs to life. Consider the following tips when applying acrylic paint to the phone case:
Choose the appropriate brushes or tools: Select brushes suitable for the desired painting techniques and the size of your artwork. For finer details, use small round brushes, while larger flat brushes work well for covering larger areas. Additionally, consider using specialty brushes or tools, such as fan brushes or sponge brushes, to achieve unique textures and effects.
Experiment with painting techniques and styles: Acrylic paint offers a versatile medium for exploring various painting techniques. Whether you prefer a realistic approach, abstract designs, or a combination of both, let your creativity guide you. Experiment with layering, blending colors, and adding texture to create depth and visual interest in your artwork.
Layering and allowing paint to dry: Acrylic paint dries relatively quickly, allowing for multiple layers within a shorter time frame. To achieve a more vibrant and solid color, apply multiple thin layers of paint, allowing each layer to dry before adding the next. This technique helps prevent the colors from mixing or becoming muddy.
By following these tips, you can create visually captivating phone case designs using acrylic paint.
Drying and Curing Acrylic Paint on the Phone Case
After completing the painting process, it is crucial to allow the acrylic paint on the phone case to dry fully before proceeding with the sealing step. Understanding the difference between drying and curing is essential:
Drying: Drying refers to the evaporation of water or solvents from the paint, resulting in a dry surface. While the paint may feel dry to the touch, it may not be fully cured.
Curing: Curing refers to the chemical process where the paint reaches its maximum hardness and durability. Acrylic paint typically cures over a period of several days to a few weeks, depending on the thickness of the paint layers.
To ensure proper drying and curing of your acrylic paint, consider the following tips:
Allow sufficient drying time: Follow the manufacturer's recommendations regarding the drying time for the acrylic paint you are using. Factors such as ambient temperature, humidity levels, and the thickness of the paint layers can affect drying time. It is better to wait longer than rush the process and risk damaging your artwork.
Create a well-ventilated drying area: Set up a well-ventilated space for the phone case to dry. This allows for proper airflow, which aids in the drying process and prevents any potential accumulation of fumes.
Avoid touching the paint: While the paint is drying, avoid touching or handling the phone case to prevent smudging or marring the surface. Place the phone case on a clean, flat surface where it can dry undisturbed.
By allowing ample time for the acrylic paint to dry and cure, you ensure that it is fully hardened and ready for the sealing process.
Selecting the Right Sealant for Acrylic Paint on a Phone Case
Choosing the appropriate sealant is crucial for protecting and preserving your acrylic paint on the phone case. Several types of sealants are suitable for this purpose, each offering different attributes and finishes. Consider the following options when selecting a sealant:
| Sealant Type | Attributes | Finish |
| --- | --- | --- |
| Acrylic Varnish | Specifically formulated for acrylic paintings, provides a durable protective coating. | Matte, satin, or glossy finish, depending on the desired look. |
| Clear Coatings | Includes clear spray coatings or brush-on sealers designed for protecting artwork. | Varies based on the product, ranging from matte to high gloss. |
| Epoxy Resin | Provides a thick, clear, and glossy coating with excellent durability. | High gloss finish. |
When choosing a sealant, take into account the desired level of glossiness, compatibility with acrylic paint, and the protective attributes required for a phone case.
Applying the Sealant to the Acrylic Painted Phone Case
Once you have selected the appropriate sealant, follow these steps to apply it effectively to the acrylic painted phone case:
Prepare the workspace: Set up a well-ventilated area with a clean and flat surface to work on. Protect the surrounding area with newspapers or a drop cloth to avoid any accidental overspray or spills.
Shake the sealant: If using a spray sealant, shake the can thoroughly to ensure proper mixing of the product. This helps achieve an even application and consistent finish.
Apply the sealant: Hold the can or brush at a distance from the phone case, following the manufacturer's instructions regarding the recommended spraying or application distance. Apply the sealant in thin, even coats, ensuring complete coverage over the entire painted surface. Allow each coat to dry according to the manufacturer's instructions before applying additional coats.
Consider multiple layers: Depending on the desired level of protection, you may need to apply multiple layers of sealant. Each layer adds to the durability and longevity of your artwork.
Follow curing instructions: After applying the final coat of sealant, allow it to cure fully according to the manufacturer's instructions. This ensures that the sealant achieves its maximum hardness and protective properties.
By following these steps, you can effectively seal the acrylic paint on your phone case, protecting it from external factors and preserving the vibrancy of your artwork.
Curing and Protecting the Sealed Acrylic Paint on the Phone Case
Once the sealant has fully cured, it's important to take proper care of the sealed acrylic paint on your phone case to maintain its longevity and appearance. Follow these tips to protect your artwork:
Handle with care: While the sealant adds a protective layer, it's still important to handle your phone case with care. Avoid rough handling, excessive dropping, or placing it in environments that could cause scratches or damage.
Avoid exposure to extreme temperatures: Prolonged exposure to extreme heat or cold can affect the integrity of the sealant and the acrylic paint. Avoid leaving your phone case in direct sunlight for extended periods or exposing it to extreme temperatures.
Regular cleaning: Clean your sealed phone case regularly using a soft, lint-free cloth. Avoid using harsh chemicals or abrasive cleaners that could damage the sealant or acrylic paint. Gently wipe away any dirt or smudges to keep your phone case looking fresh.
Protect from moisture: While the sealant provides a certain level of moisture resistance, it's best to avoid exposing your phone case to excessive moisture. Keep it away from water, liquids, or high humidity environments to prevent potential damage.
Consider additional protective measures: If you want to provide an extra layer of protection, you can use a phone case that covers your painted case. This adds an additional barrier against scratches, accidental spills, or everyday wear and tear.
By following these guidelines, you can ensure that your sealed acrylic paint on the phone case remains vibrant and well-protected for an extended period.
Troubleshooting and Tips for Sealing Acrylic Paint on Phone Cases
While sealing acrylic paint on a phone case is a relatively straightforward process, you may encounter some common issues. Here are a few troubleshooting tips and additional suggestions to help you achieve the best results:
Air bubbles: If you notice air bubbles forming in the sealant while applying it, try using a heat gun or a hairdryer on low heat to gently warm the surface. This can help the bubbles rise to the surface and disappear. Alternatively, lightly blowing on the surface or using a toothpick to pop the bubbles can also be effective. However, be cautious not to disturb the underlying acrylic paint.
Uneven application: To ensure an even application of the sealant, use smooth and consistent brush strokes or maintain a steady hand when using spray sealants. Take your time and work methodically to achieve uniform coverage across the entire phone case surface.
Experiment with finishes: If you want to add visual interest to your phone case design, consider using a combination of matte, satin, and glossy finishes. For example, you can apply a matte sealant as a base layer and selectively add glossy accents to certain areas of your artwork. This can create a striking contrast and enhance the overall aesthetic.
Test on a small area: If you are uncertain about the compatibility of the sealant with your acrylic paint or the phone case material, it is advisable to conduct a small test on a discreet area before applying it to the entire surface. This way, you can ensure that the sealant adheres well and does not adversely affect your artwork.
By addressing these troubleshooting tips and exploring creative possibilities, you can overcome challenges and enhance the visual impact of your sealed acrylic paint on the phone case.
Conclusion
Sealing acrylic paint on a phone case provides an excellent opportunity to showcase your artistic skills and personalize your device.
Starting with the selection of a suitable phone case and preparing its surface, you lay the foundation for successful acrylic paint application. Choosing the right acrylic paints and applying them with care allows you to unleash your creativity and bring your unique designs to life. Once the paint has dried and cured, applying a sealant provides an additional layer of protection, guarding against daily wear and tear.
Remember to handle your sealed phone case with care, avoiding exposure to extreme temperatures and excessive moisture. Regular cleaning and maintenance will help preserve the integrity of the sealed acrylic paint. Troubleshooting tips and additional suggestions are available to address any potential issues that may arise during the process.
Sealing acrylic paint on a phone case offers endless possibilities for personalization and self-expression. It allows you to transform your phone into a canvas, showcasing your artistic skills and reflecting your individual style. So, embrace the creativity, enjoy the journey, and let your phone case become a true work of art that you can proudly carry with you wherever you go.