How Do You Paint A Metal Door Without Brush Marks
Painting a metal door can be a transformative project that adds a fresh new look to your home's exterior or interior. However, achieving a flawless finish on a metal door can be challenging, especially when it comes to avoiding brush marks. Fortunately, with the right techniques and a little know-how, you can paint a metal door without brush marks and achieve professional-looking results.
In this comprehensive guide, we will walk you through the step-by-step process of painting a metal door without brush marks. From proper preparation to choosing the right tools and employing the right painting techniques, we will provide you with valuable insights and practical tips to ensure a smooth and seamless finish.
Painting a metal door without brush marks requires attention to detail and careful execution. We will explore the importance of surface preparation, including cleaning and priming the door to ensure optimal paint adhesion. Additionally, we will discuss the selection of the right paint type and finish for a flawless outcome.
Furthermore, we will dive into the painting techniques that can help you achieve a brush mark-free finish, such as using high-quality brushes or rollers, employing the correct brush strokes, and considering alternative methods like spray painting. We will also provide guidance on drying and curing times, as well as finishing touches and maintenance to preserve the longevity and appearance of your painted metal door.
Get ready to embark on your painting project armed with the knowledge and techniques needed to achieve a beautifully painted metal door without those pesky brush marks. Let's begin the journey towards a flawless finish!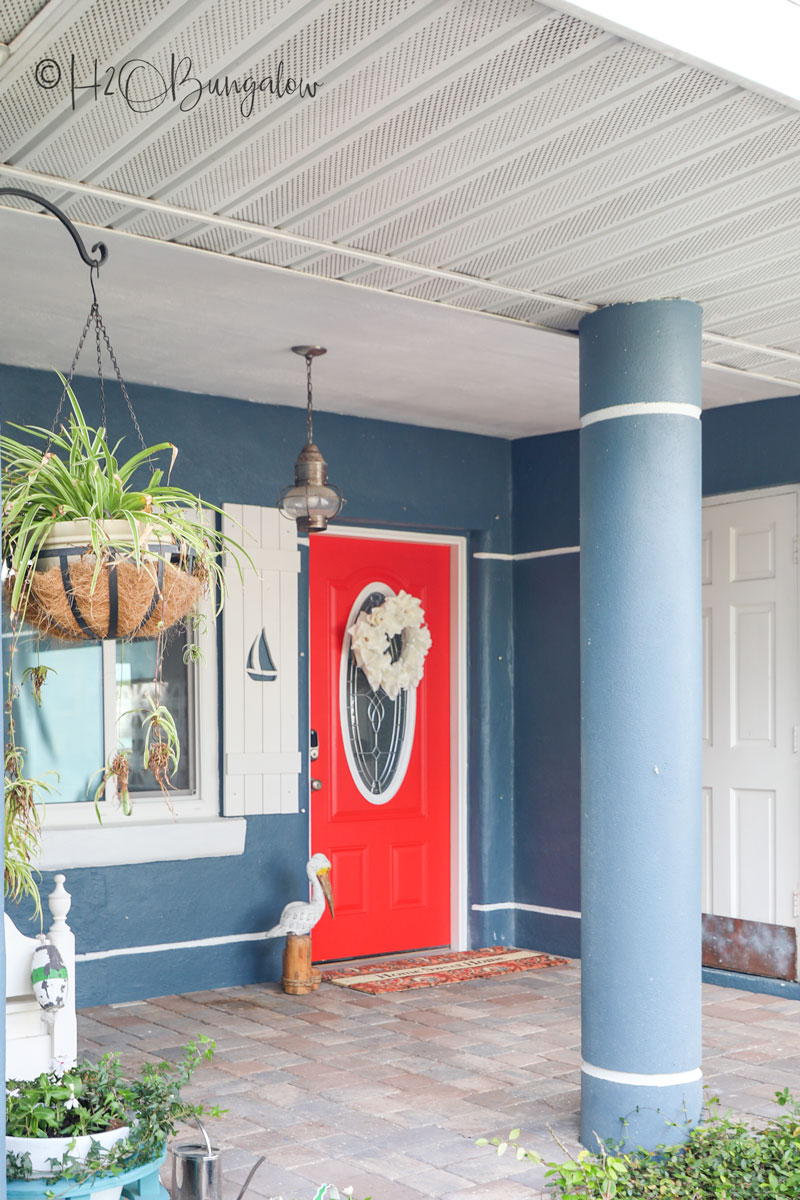 Understanding the Challenges of Painting a Metal Door
Painting a metal door comes with its own set of challenges, including the tendency for brush marks to appear on the surface. In this section, we'll explore the reasons why metal doors are prone to brush marks and discuss the importance of proper preparation for a flawless paint finish. Understanding these challenges will help you approach the painting process with confidence.
Preparing the Metal Door for Painting
Proper preparation is crucial for a successful paint job on a metal door. This section will guide you through the necessary steps to prepare the door surface. We'll discuss the importance of cleaning the door to remove dirt, grime, and rust. Additionally, we'll cover the process of repairing any dents, scratches, or imperfections and sanding the door to create a smooth and even surface for optimal paint adhesion.
Choosing the Right Paint and Tools
Selecting the right paint and tools is essential for achieving a brush mark-free finish on a metal door. In this section, we'll explore the different types of paint suitable for metal doors and discuss the factors to consider when choosing the paint color and finish. We'll also provide guidance on gathering the necessary tools, such as brushes, rollers, and masking materials, to ensure a professional-looking paint job.
Applying Primer to the Metal Door
Priming the metal door is an important step in achieving a smooth and durable paint finish. This section will delve into the significance of applying primer and selecting the appropriate primer based on the type of metal and paint used. We'll discuss the necessary preparations before applying primer and provide guidance on achieving an even and brush mark-free primer coat.
Painting Techniques for a Brush Mark-Free Finish
The way you apply paint to a metal door greatly affects the final result. In this section, we'll explore various painting techniques to minimize brush marks and achieve a smooth finish. We'll discuss brush techniques, including the types of brushes and proper brush strokes to employ. Additionally, we'll explore the option of using foam rollers or spray painting methods for an even more flawless finish.
Proper Drying and Curing Process
Allowing sufficient drying and curing time is essential for a durable and professional-looking paint job. In this section, we'll emphasize the importance of proper drying time between coats and creating a dust-free environment to prevent imperfections. We'll provide tips on ensuring the paint fully cures to achieve the desired smoothness and longevity.
Finishing Touches and Maintenance
To complete the painting process, attention to finishing touches and maintenance is necessary. This section will cover inspecting the painted surface for any touch-ups or corrections. We'll also explore the option of adding a clear coat or protective finish to enhance the durability of the painted metal door. Additionally, we'll provide tips on maintaining the painted surface to keep it looking its best for years to come.
Troubleshooting and Tips for Common Issues
Even with careful execution, paint problems can arise. In this section, we'll address common issues such as drips, runs, or uneven coverage and provide troubleshooting techniques to fix these imperfections. We'll also share additional tips for avoiding brush marks when painting intricate details or raised panels on a metal door.
Conclusion
Painting a metal door without brush marks requires patience, proper techniques, and attention to detail. By following the step-by-step instructions and utilizing the tips and techniques provided in this guide, you'll be well-equipped to achieve a professional-looking finish on your metal door. Get ready to transform the appearance of your door with a smooth and flawless paint job that enhances the overall aesthetics of your space.