How To Lighten Paint Color
In the world of interior design, the right color can be a powerful tool, dictating the mood and ambiance of a space. Yet, like any creative endeavor, even the most carefully chosen paint colors can occasionally miss the mark. Imagine that vivid teal you were excited about turns out a touch too bold for your serene living room, or the deep maroon feels overpowering instead of cozy. Before you consider repainting the entire room, there's a creative and efficient solution: lightening paint color.
In this guide, we'll unravel the techniques and secrets behind the art of lightening paint color. From the chemistry of pigments to the magic of tints, we'll journey through a spectrum of strategies that allow you to achieve precisely the shade you envision. Delve into the meticulous world of color ratios, explore the interplay between hue and saturation, and even uncover unconventional methods that bring digital tools and watercolor effects into the mix.
Get ready to wield your paintbrush with newfound confidence as we guide you through the transformative journey of creating harmonious and personalized paint colors that elevate your spaces to new dimensions of beauty and charm.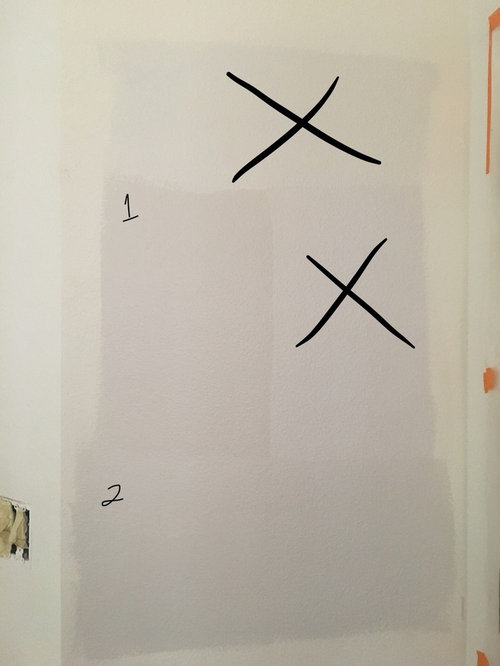 Why Consider Lightening Paint Color?
Picture this: you've just completed painting a room, and the color on the walls is just a touch darker than you envisioned. Do you start over? No need! This is precisely where the magic of lightening paint color comes into play. It's about enhancing the aesthetic appeal of your living spaces without going through the hassle of repainting the entire area.
So, how do you get started? Let's dive into the nuances of color modification.
Pigment Selection: Choosing the Right Base Color
Before you embark on your paint-lightening journey, it's essential to choose the right base color for modification. The base color acts as the canvas on which you'll work your transformation magic. It's like choosing the right ingredients for a recipe – each pigment contributes to the final flavor of the dish.
Now, you might wonder, "Which pigments are suitable for modification?" The answer lies in the color wheel. Warm colors like reds and yellows, when lightened, can shift towards softer pastel tones. On the other hand, cooler colors like blues and greens can take on a more ethereal and breezy appearance when adjusted. Keep this in mind as you move forward into the realm of paint modification.
Using Tints to Lighten Paint Color
Tints – the secret weapon in a painter's toolkit. But what exactly are tints? In the context of paint, tints are created by adding white paint to a base color. This has a dual effect: it not only lightens the color but also softens its intensity, resulting in a more delicate shade.
Ah, but here's the tricky part – getting the tint ratio just right. Too little white paint, and your color might barely change. Too much, and you'll lose the original hue's essence. The key lies in finding that perfect equilibrium between the base color and the white pigment.
Step-by-Step Guide to Lighten Paint with Tints
Now that you've got the basics down, let's get hands-on. Here's a step-by-step breakdown of how to lighten your paint color using tints:
Gathering Tools and Materials: Like any project, having the right tools is crucial. Grab your base paint, white paint, mixing palette, and brushes.
Preparing the Work Area: Set up a clean and organized workspace. Lay down some old newspapers to catch any accidental spills.
Measuring and Mixing Tints: Start with a small amount of your base color on the mixing palette. Gradually add tiny increments of white paint, mixing thoroughly after each addition. Remember, it's always easier to darken a color than to lighten it, so add the white paint slowly.
By following these steps, you're well on your way to achieving the ideal paint color that matches your vision.
But, hold on! What about the role of hue and saturation? Let's explore this aspect before you start mixing up those tints.
Balancing Hue and Saturation During Mixing
Hue and saturation – these two characteristics define the essence of any color. Hue represents the pure color itself, while saturation determines its intensity or vividness. When you're lightening a paint color, it's crucial to strike a balance between these two attributes.
Imagine you're crafting the perfect pastel blue for a serene bedroom. If you're not careful, you might end up with a washed-out version that lacks the vibrancy you desire. On the flip side, go too heavy on the saturation, and you'll veer back into the territory of intense blues.
To avoid this dilemma, keep a mental seesaw between hue and saturation as you mix your tints. It's all about finding that sweet spot that marries the delicate hue with just the right amount of color intensity.
Now that you've got the theory down, let's dive into practicality. How can you ensure that your mixing efforts yield the desired results?
But wait, there's more! In the next section, we'll explore the vital importance of testing and incremental adjustments in your quest for the perfect paint shade.
Testing and Incremental Adjustment
Ah, the thrill of creativity! As you progress on your mission to create the perfect lightened paint color, don't forget the golden rule: testing is your ally. Before you commit to painting an entire room, it's wise to conduct test patches.
Imagine you're trying to achieve a soft lavender shade for your accent wall. You've mixed your tints, balanced the hue and saturation, and you're ready to paint. But hold your paintbrush! Take a small section of your wall, apply the mixture, and let it dry. This mini canvas acts as a sneak peek into the future. Is the color too pale? Too intense? This is your chance to make incremental adjustments.
Remember, painting is an art of patience and precision. By making small tweaks based on your test patches, you can avoid major color mishaps that might otherwise haunt your home design dreams.
Dilution Techniques: Using White Paint
Ah, white paint – the savior of color modification. Sometimes, tints alone might not achieve the desired level of lightness. That's where the technique of dilution comes into play. Dilution involves adding white paint directly to your base color to create a lighter version.
Imagine you're aiming for a delicate pastel yellow reminiscent of spring flowers. The tints alone might not capture that freshness you're after. Here's where you introduce a touch of white paint to the mix. Gradually, drop by drop, you'll see your color transform into the soft, breezy hue you envisioned.
But, remember, dilution is like adding salt to a dish – start small and build up. You can always add more, but it's challenging to reverse the process if you overdo it.
Achieving Subtle Tones with Watercolor Effects
Now, let's take a detour into a realm of creativity – watercolor effects. Think about watercolor paintings. The colors blend seamlessly, creating a spectrum of hues that are both soothing and captivating. You can bring this artistic magic to your walls too.
Imagine you're looking to lighten a rich emerald green to a more tranquil shade. Watercolor techniques involve layering colors with varying levels of transparency. Begin with a base coat of your original color. Then, using a nearly translucent wash of white-tinted paint, gently layer over it. The result? A beautifully nuanced, multi-dimensional shade that adds depth to your space.
Utilizing Gray Shades for Controlled Lightening
When it comes to precision, gray shades are your trusted companions. Incorporating gray pigments into your paint mixture allows for controlled lightening without compromising the color's integrity.
Imagine you're crafting the perfect soft pink for a nursery. Adding a dash of gray will prevent the pink from becoming overly saccharine. The gray undertones create a balance that keeps your color sophisticated and versatile. It's like adding a pinch of salt to elevate the flavor of your dish – subtle yet transformative.
But what about those common challenges that might pop up during your lightening endeavors? Let's navigate through the murky waters of color imbalance and over-saturation.
Overcoming Common Challenges
Fear not, for challenges are mere stepping stones to mastery. As you embark on your paint modification journey, keep these challenges in check:
Avoiding Over-Lightening and Color Imbalance: It's easy to get carried away with lightening, especially when you're just a drop of white paint away from your desired shade. But beware – over-lightening can lead to a lack of depth and complexity in your color. It might appear washed-out, devoid of the nuances that make a color captivating. To avoid this, always make gradual adjustments and test as you go.
Strategies for Rectifying Over-Saturation and Hue Shifts: Similarly, over-saturation can lead to colors that scream for attention rather than soothe the eye. If your lightened color appears overly intense, consider dilution or incorporating neutral shades to mellow it down. Moreover, keep an eye on hue shifts. Lightening a color might alter its underlying hue, turning a warm tone cooler or vice versa. If this happens, don't panic! Introduce tiny amounts of the opposing color to balance the shift and restore harmony.
Beyond Traditional Techniques: Digital Tools
Ah, the digital age – where technology meets artistry. While traditional methods hold their charm, digital tools can be your guiding light in experimenting with paint color adjustments.
Introduction to Digital Editing for Paint Color Adjustment: Software applications designed for interior design and color visualization can be your virtual playground. Upload a photo of your space and start playing with different shades without lifting a paintbrush. These tools offer a risk-free space to try out various lightened colors before making a commitment.
Using Software to Visualize and Test Color Variations: Imagine you're considering lightening your bedroom's paint color. With digital tools, you can visualize how a pastel blue would look against your furniture and decor. This helps you make informed decisions without the mess of physical testing.
Preserving Consistency in Large Projects
As you expand your creative horizons, you might find yourself undertaking larger painting projects. Whether it's an entire house or a commercial space, maintaining color consistency is paramount.
Tips for Maintaining Color Uniformity Across Surfaces: When you're dealing with vast areas, ensuring that the paint color remains consistent is no small feat. Factors like lighting conditions and surface texture can influence how a color appears. To tackle this, paint a test patch on each surface and observe how the color behaves under different lighting. This preemptive action can save you from a patchwork of mismatched hues.
Managing Paint Batches for Seamless Application: Imagine you're tackling a living room and a dining area with the same lightened paint color. Mixing enough paint for the entire project is wise, but what if you run out mid-process? There's a simple trick: blend the remaining paint with the next batch. This creates a buffer zone where any minor variations won't be jarringly apparent.
Tips for Documenting Your Mixtures
As a painter, your journey is a blend of artistry and science. Just as a chef meticulously records recipes, you too should document your paint mixtures.
Importance of Keeping Track of Formulas: Think of your paint mixtures as your own unique palette of colors. Record the ratios, the pigments used, and any modifications you made along the way. This documentation becomes invaluable for future touch-ups or when you want to recreate a shade you've fallen in love with.
Creating a Personal Reference Guide for Future Projects: Imagine you've crafted the perfect lightened shade of mint green for your bedroom. A year later, you decide to repaint your kitchen, and that mint green would be the ideal match. But memory can be fickle. This is where your reference guide comes to the rescue. A simple notebook filled with your formulas ensures that you can recreate your favorite colors effortlessly.
Safety Measures and Best Practices
Amidst the excitement of paint modification, safety should never take a backseat.
Ensuring Adequate Ventilation and Personal Protection: Paints, especially when mixed and manipulated, can release fumes that might be harmful if inhaled. Ensure your workspace is well-ventilated, and wear protective gear like gloves and a mask to safeguard your health.
Proper Disposal of Paint Materials and Containers: Once your masterpiece is complete, it's time to wrap up. Dispose of any leftover paint, containers, and used brushes responsibly. Follow your local regulations for proper disposal to minimize environmental impact.
Exploring Creative Applications
As you've journeyed through the art of lightening paint color, you've acquired a toolbox of techniques. Now, let's take a moment to explore the creative realms that these techniques unlock.
Experimenting with Ombre and Gradient Techniques: Imagine transforming a wall into a mesmerizing ombre canvas. Starting with a deep shade at the bottom, the color gradually lightens as it reaches the top. This technique adds depth and drama to any space, making it a conversation starter.
Customizing Lightened Paints for Decorative Effects: But wait, there's more! Lightened paints can be your ticket to stunning decorative effects. From stenciled patterns to intricate murals, your newly acquired skills open doors to personalizing your living spaces like never before.
Seeking Professional Advice
As you delve deeper into the world of paint modification, there might be instances where professional guidance is beneficial.
Knowing When to Consult Paint Experts: Complex projects or unique surfaces might call for the expertise of professionals. When in doubt about achieving a particular shade or dealing with challenging surfaces, don't hesitate to seek advice from seasoned painters.
Collaborating with Professionals for Complex Projects: Imagine you're tackling a historic home restoration. Achieving the right balance between honoring the building's history and giving it a fresh look requires finesse. Collaborating with professionals ensures that your project is executed flawlessly.
Conclusion
Congratulations! You've journeyed through the world of paint modification, armed with knowledge and techniques that empower your creative vision. From understanding the nuances of pigments to experimenting with watercolor effects, you've traversed a landscape that blurs the lines between science and art.
As you embark on your next painting project, remember that the colors you choose are a reflection of your personality and style. With the tools and insights gained from this guide, you're equipped to create living spaces that not only exude aesthetic appeal but also resonate with your personal touch.
Now, go forth and let your creativity shine on those walls!