How To Make Sand Textured Paint
Art has an uncanny ability to transcend the visual realm and immerse us in a multisensory experience. Imagine a canvas that not only captivates the eyes but also beckons your fingertips, offering a tactile journey through the artist's vision. This is the enchanting allure of sand textured paint – a technique that marries texture and color in a symphony of creativity.
In this guide, we embark on a journey through the intricate process of creating sand textured paint. We'll delve into the heart of this technique, exploring its essential ingredients, the meticulous art of blending sand into paint, and the diverse techniques to apply and layer textures. From the foundation of your workspace to the final protective seal, every step is an artistic endeavor that culminates in a masterpiece that's not just seen, but felt.
Whether you're a seasoned artist seeking to add a new dimension to your creations or an aspiring enthusiast eager to explore the world of tactile artistry, this guide is your companion. Brace yourself to unravel the secrets of sand textured paint and unleash your imagination in a textured tapestry of artistic expression.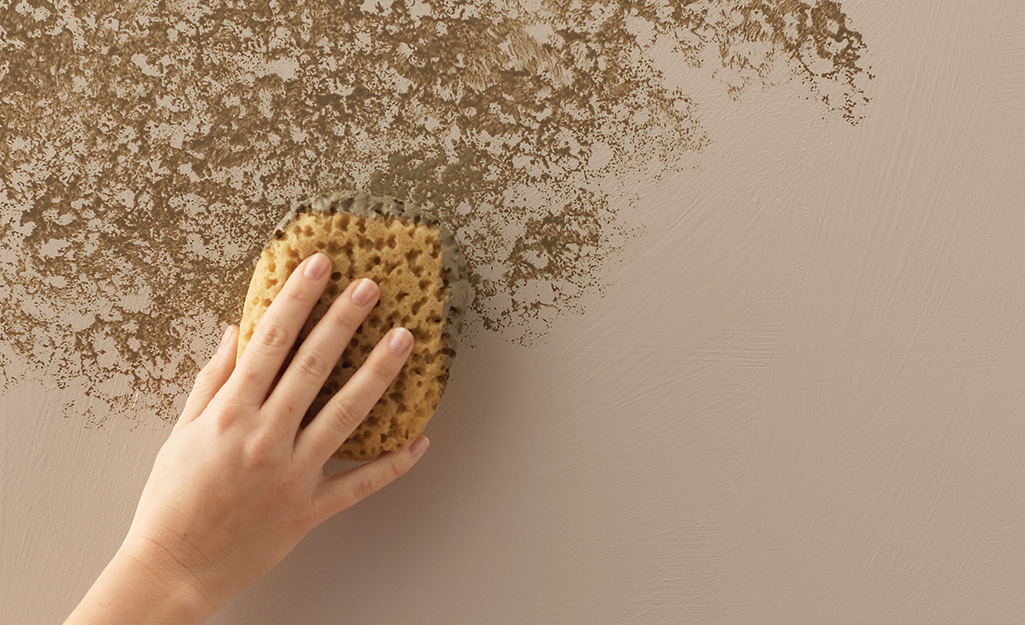 What is Sand Textured Paint and Why Use It?
Imagine a canvas that not only beckons to your gaze but also invites your fingers to explore its intricate landscapes. Sand textured paint is a masterpiece in itself, incorporating the gritty charm of sand into the world of color and brushstrokes. The texture becomes a storyteller, transforming an ordinary painting into an extraordinary experience. But why should you venture into this textured territory?
Picture a serene beach scene where the sand feels as real as the waves crashing ashore. Think about the added character a textured backdrop can provide to your abstract creations. Sand textured paint isn't just about visuals; it's about sensory connection. Whether you're a seasoned artist or an enthusiastic beginner, the allure of creating art that's not only seen but felt is undeniable.
Essential Ingredients for Crafting Sand Textured Paint
Let's dive into the alchemy of texture. To concoct your very own sand textured paint, you'll need a few key ingredients that set the stage for tactile marvels:
| Ingredient | Attributes |
| --- | --- |
| Sand | Texture Varieties: Coarse, Fine |
| Paint | Types: Acrylic, Oil, Watercolor, etc. |
| Bonding Agent | Enhancing Adhesion |
Choosing the Right Sand: The foundation of texture lies in your choice of sand. Coarse sand creates a rugged, pronounced texture, while fine sand offers a smoother touch. The size of the grains determines the tactile quality, so pick wisely based on your desired effect.
Exploring Paint Possibilities: The paint itself is your color palette, a visual feast waiting to be blended with texture. Acrylic paint is versatile and dries quickly, while oil paint offers rich hues and a slower drying process. Each type comes with its own charm; select the one that complements your creative vision.
Bonding Agents – The Glue of Texture: Bonding agents are your secret weapon to make sure the texture adheres seamlessly to your canvas. They play a crucial role in the longevity of your textured artwork. Consider acrylic mediums or even white glue as your texture's best friend.
Getting Started: Preparing Your Workspace
Now that you've gathered your artistic arsenal, it's time to set the stage for your sand-textured masterpiece. Your workspace isn't just a physical setting; it's an environment that nurtures creativity and allows your imagination to flourish.
Creating the Ideal Workspace: Imagine a space where ideas flow freely, where every brushstroke carries intention, and where your masterpiece comes to life. Choose a well-lit area with abundant natural light or quality lighting. Adequate ventilation keeps the creative energy fresh.
Laying the Foundation: A sturdy easel or a well-prepared surface acts as your canvas's foundation. Make sure it's stable and accommodating, providing you the comfort and space to unleash your artistic prowess.
Tool Time: Just like a painter wields a brush, a sculptor sculpts clay – you, the artist, wield tools. Brushes, mixing palettes, containers for sand – assemble your toolkit for seamless artistic expression.
Breathe life into your space. Let it be a sanctuary where your sand textured creation finds its voice. With your workspace prepared, you're poised to embark on a tactile journey like no other.
The Art of Mixing: Blending Sand into Paint
Ah, the art of alchemy! With your workspace ready, it's time to play scientist as you concoct the perfect blend of sand and paint. The ratio of these ingredients holds the key to your textured marvel.
The Perfect Proportions: Like a chemist in a laboratory, measure out the precise proportions of sand, paint, and bonding agent. This concoction determines the texture's grit and the paint's viscosity. Experiment with ratios to achieve the desired tactile sensation under your fingertips.
Choosing Your Sand's Grit: Are you after a rugged, grainy texture or a more subtle, velvety touch? Your choice of sand's coarseness defines the tactile experience. Coarse sand elevates texture while fine sand offers a smoother interaction.
Mixing, Melding, and Merging: Take your mixing palette and blend the ingredients. The dance of sand and paint creates a symphony of texture. Stir, fold, and meld them together until you achieve a harmonious union – a consistency that's both visually appealing and tactilely enticing.
Applying the Base Coat: Creating the Foundation
Now that your textured concoction is prepared, it's time to lay the groundwork. Just as a foundation supports a building, a base coat provides a canvas for your texture to shine.
Primed for Perfection: Prepare your canvas with a primer or base coat. This layer smoothens the surface, creating an even foundation for your textured masterpiece. It's like preparing a canvas for an intricate dance of texture and color.
Brushstrokes of Elegance: As you apply the base coat, let your brushstrokes be deliberate. Each stroke lays the foundation for the tactile journey ahead. Use a brush that complements your artistic style – wide strokes for broad texture or fine strokes for subtle elegance.
Patience is a Virtue: Allow the base coat to dry thoroughly before advancing to the next stage. Patience ensures that your texture adheres seamlessly and doesn't become muddled in wet layers.
The following sections will lead us through the diverse techniques of applying sand textured paint, layering textures for depth, and refining your creation to perfection.
Building Texture: Techniques for Applying Sand Paint
The moment of truth has arrived – it's time to infuse your canvas with the captivating touch of texture. But how do you approach this tactile endeavor? Let's explore some techniques that turn texture into artistry.
Stipple, Dab, and Dance: Stippling involves using a stipple brush or even your fingertips to gently press or dab the textured paint onto the surface. This technique creates a cluster of raised texture points, giving your artwork an intricate touch.
Brush with Texture: Employ a brush to sweep and stroke the textured paint onto the canvas. Experiment with different brush types – flat, round, angled – to create diverse textures. The bristles become an extension of your creativity, leaving behind a trail of tactile stories.
Palette Knife Magic: Ah, the palette knife – an artist's trusted ally for bold texture. With the palette knife, spread, scrape, and sculpt the textured paint onto the canvas. Embrace the play of light and shadow as the ridges and valleys of texture catch and reflect illumination.
Embrace Imperfection: As you apply textured paint, allow room for imperfection. Embrace the unpredictable nature of texture; it's what makes each piece uniquely captivating. Let texture guide your hand as you craft a tactile symphony of irregularities.
Adding Depth and Dimension: Layering Textures
Art is not a stagnant entity; it's a dynamic interplay of elements that evoke emotion and tell stories. Enter the realm of layering – a technique that adds depth, intrigue, and an almost three-dimensional quality to your textured masterpiece.
Texture Overload: Apply multiple layers of textured paint to build depth. With each layer, the texture evolves, creating a mesmerizing interplay of light and shadow. Think of your canvas as a sculptor's marble block, with layers chiseled to perfection.
Variety Breeds Intrigue: Experiment with layering various textures. Mix coarse and fine sand, alternate between bold strokes and delicate patterns. This symphony of textures keeps the viewer engaged, their eyes and fingers tracing the intricate narrative you've composed.
Pause, Dry, Reflect: Patience is the virtuoso's virtue. Allow each layer to dry completely before adding the next. This patience ensures that textures remain distinct, preventing unintended blending.
Fine-tuning and Refining: Smoothing and Blending
Texture, like a masterpiece, requires fine-tuning and attention to detail. Just as a sculptor smooths rough edges, you, too, can refine your textured canvas to perfection.
A Touch of Smooth: To achieve a harmonious blend between layers and textures, embrace the gentle touch of fine-grit sandpaper. A delicate pass over the surface smooths out any rough spots, creating a seamless transition between tactile landscapes.
Blending in Symphony: Imagine a musical composition where notes harmonize effortlessly. Similarly, blend your textures with finesse, ensuring that transitions feel natural. Use brushes, palette knives, or even your fingertips to create transitions that are as pleasing to the touch as they are to the eye.
The Art of Balance: Balancing texture and overall composition is a delicate art form. Step back, take a critical gaze, and assess the overall harmony. Refine the interplay between texture and color, ensuring they collaborate rather than compete.
Sealing the Texture: Preserving Your Artwork
A masterpiece deserves protection, and your sand-textured creation is no exception. Sealing not only safeguards the texture but also enhances its longevity and visual appeal.
The Protective Coat: Apply a clear protective coat to seal the texture. This coat shields the texture from environmental factors, ensuring it retains its allure over time. Choose from glossy, satin, or matte finishes based on the desired effect.
Enhancing Vibrancy: The protective coat isn't just a guardian; it's also an enhancer. A glossy finish amplifies color vibrancy, while a matte finish imparts a more subdued elegance. Select the finish that resonates with your artistic vision.
A Lasting Impression: Seal your textured masterpiece with the same care you dedicated to creating it. A well-protected artwork can be enjoyed for generations, its texture inviting touch and contemplation.
Creative Possibilities: Incorporating Sand Textured Paint in Art
Texture is the artist's playground, an avenue for experimentation and boundless creativity. As you become a texture virtuoso, explore the myriad ways you can incorporate sand textured paint into your artistic repertoire.
Textures Beyond Canvas: Embrace the versatility of sand textured paint beyond the confines of traditional canvas. Elevate your sculptures, breathe life into pottery, and even add tactile magic to your home décor.
Landscapes with a Twist: In landscape art, texture can mimic the ruggedness of mountains or the serenity of sandy shores. Use texture to elevate the narrative, allowing viewers to sense the elements through their fingertips.
Abstract Adventures: Abstract art thrives on intrigue and interpretation. Texture introduces an additional layer of complexity, inviting viewers to decode the artist's intention through both sight and touch.
Caring for Sand Textured Artwork: Maintenance and Preservation
Your creation is a testament to creativity and craftsmanship. To ensure its longevity, follow these guidelines for the care and preservation of your sand textured artwork.
Gentle Cleaning: Clean your textured masterpiece with care. Use a soft brush or a clean, dry cloth to remove dust. Avoid abrasive materials that might damage the delicate texture.
Display and Storage Wisdom: Display your artwork away from direct sunlight and extreme humidity. If you need to store it, wrap it in acid-free tissue paper and place it in a cool, dry place.
Preserving the Texture: The texture is the heart of your creation. Handle your artwork with clean hands to prevent oil and dirt buildup. By preserving the texture, you ensure that your creation remains as captivating as the day it was born.
Inspiring Ideas: Showcasing Sand Textured Paint Creations
As we conclude this artistic journey, let's immerse ourselves in the visual feast of sand textured paint creations. Each artwork is a testament to the artist's skill, creativity, and dedication to texture.
Discovering Texture's Magic: As you gaze upon these masterpieces, allow them to inspire you. Texture isn't just a visual element; it's an experience. Let these creations kindle the fire of your imagination and drive you to explore the enchanting world of sand textured paint.
Conclusion
In the tapestry of artistry, texture weaves an intricate thread. From the initial blend of sand and paint to the final protective seal, every step in crafting sand textured paint is a dance of creativity and technique. Texture transforms an artwork into a multisensory experience, inviting viewers to see, touch, and connect on a deeper level.
So, dear artist, let your fingers be your brush, and let texture be your muse. Embrace the unpredictability of sand textured paint and let it guide you towards uncharted artistic horizons. As you embark on this textured journey, remember that every stroke, every layer, and every grain of sand adds depth to your creation – a creation that's not just seen, but felt.
Begin your sand textured paint adventure today and let your imagination sculpt tactile wonders on the canvas of your creativity.