How to Paint Over Lacquer
Revitalizing and transforming the appearance of lacquer finishes is an exciting and rewarding endeavor. Whether you want to update the look of your furniture, cabinets, or even your vehicle, painting over lacquer can breathe new life into these surfaces. However, it's crucial to approach this task with proper knowledge and techniques to ensure a flawless and long-lasting result.
In this comprehensive guide on how to paint over lacquer, we will explore the step-by-step process, from assessing the surface to selecting the right paint and tools, and applying the paint with finesse. We will delve into the nuances of lacquer finishes, understanding their characteristics and potential challenges when it comes to painting over them.
Preparation is key in any painting project, and painting over lacquer is no exception. We will discuss how to assess the surface, clean it effectively, and prepare it for paint application. The choice of paint and tools is crucial in achieving a professional finish, so we will explore different paint types, sheen levels, and the appropriate brushes, rollers, or sprayers to use.
To ensure optimal adhesion and durability, we will guide you through the process of applying a primer specifically designed for lacquer surfaces. We will then dive into painting techniques, providing tips on achieving a smooth and even finish while avoiding common pitfalls. The importance of proper drying and curing, as well as the benefits of applying protective topcoats, will also be emphasized.
With this comprehensive guide, you'll gain the knowledge and confidence to tackle your lacquer painting project with ease. Get ready to transform your surfaces, breathe new life into your home or project, and revel in the satisfaction of a beautifully painted lacquer surface that will stand the test of time.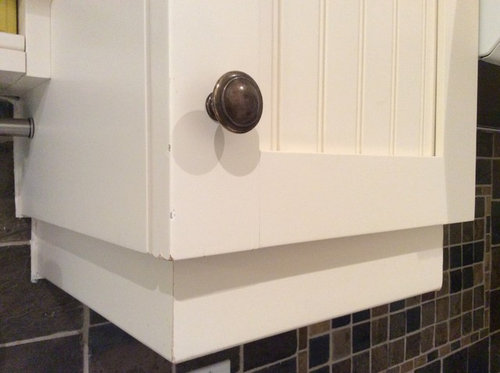 Understanding Lacquer and Its Characteristics
Before diving into the process of painting over lacquer, it's essential to understand what lacquer is and its unique characteristics. Lacquer is a durable and glossy finish typically applied to wood, metal, or even automotive surfaces. It offers excellent resistance to moisture, chemicals, and wear. However, painting over lacquer presents some challenges due to its smooth and non-porous nature.
Lacquer finishes are typically composed of nitrocellulose, acrylic, or catalyzed lacquer. Each type has its own properties and compatibility with different types of paint. It is important to identify the type of lacquer on your surface to choose the appropriate paint and preparation techniques.
Assessing the Surface and Preparing for Painting
Before applying paint over lacquer, it is crucial to assess the condition of the surface. Check for any cracks, chips, or peeling on the lacquer. If the lacquer is severely damaged or flaking, it may be necessary to remove the existing finish before proceeding with painting. In such cases, consider using appropriate paint strippers or sanding techniques to remove the lacquer completely.
Assuming the lacquer surface is in good condition, the first step is to clean it thoroughly. Remove any dust, dirt, or grease using a mild detergent solution or a specialized cleaner suitable for the surface material. A clean surface ensures proper adhesion and a smooth paint finish.
Sanding the lacquer is essential to create a textured surface that promotes paint adhesion. Use a medium-grit sandpaper or sanding block to roughen the surface slightly. Be cautious not to sand too aggressively, as excessive sanding may damage the underlying material. Sanding also helps to smooth out any imperfections or unevenness on the surface, providing a solid foundation for the paint.
If there are any visible scratches, chips, or holes on the surface, it's crucial to fill them before painting. Use an appropriate wood filler, epoxy putty, or auto body filler, depending on the material you are working with. Follow the manufacturer's instructions for proper application and drying times.
Selecting the Right Paint and Tools
Choosing the right paint is key to achieving a successful paint job over lacquer. There are different types of paint suitable for various surfaces, including oil-based, water-based (latex), or specialty paints. The choice of paint depends on factors such as the surface material, desired finish, and personal preference.
When selecting paint, consider the compatibility with lacquer finishes and the level of sheen or gloss desired. It is recommended to choose paints specifically labeled as suitable for painting over lacquer. These paints are formulated to adhere well to the smooth surface of lacquer and provide a long-lasting finish.
In addition to paint, having the right tools for the job is crucial. Brushes, rollers, or sprayers can all be used to apply paint over lacquer, depending on the size and nature of the surface. High-quality brushes and rollers designed for smooth finishes are ideal for smaller areas, while sprayers can be efficient for larger surfaces. Choose tools that allow for even application and minimize visible brush strokes or texture.
Applying a primer specifically designed for adhesion to lacquer surfaces is highly recommended. Primers create a bonding layer between the lacquer and the paint, ensuring better adhesion and durability of the paint job. There are several types of primers available, such as bonding primers, adhesion-promoting primers, or specialty lacquer primers. Consider the specific needs of your project and consult with a paint professional if necessary to determine the most suitable primer for your application.
Applying a Primer for Adhesion
Priming the lacquer surface is a critical step that should not be skipped. The primer creates a uniform surface for the paint to adhere to, ensuring better coverage and longevity of the paint job. Follow these steps to apply primer effectively:
Begin by preparing the surface, ensuring it is clean, dry, and free from any dust or debris. Use a clean cloth or tack cloth to remove any residual particles.
Stir the primer thoroughly to ensure proper mixing of the components. Read the manufacturer's instructions for any specific recommendations regarding mixing or thinning the primer.
Using a high-quality brush, roller, or sprayer, apply the primer to the surface in smooth and even strokes. Work in small sections, overlapping each stroke slightly to achieve a consistent coverage.
Pay attention to corners, edges, and intricate details to ensure the primer reaches all areas. Use a brush for precise application in these hard-to-reach spots.
Allow the primer to dry according to the manufacturer's instructions. This typically ranges from a few hours to overnight, depending on the specific product and environmental conditions.
Once the primer is dry, inspect the surface for any areas that may require additional coats or touch-ups. Apply a second coat if necessary, following the same application technique as before.
After the final coat of primer has dried and cured properly, the surface is now ready for the paint application. Proceed to the next section for tips and techniques on painting over lacquer.
Painting Techniques for a Smooth Finish
When it comes to painting over lacquer, employing the right techniques is crucial to achieve a smooth and professional-looking finish. Here are some tips to help you achieve excellent results:
Stir the paint thoroughly before application to ensure a consistent color and texture. Follow the manufacturer's instructions regarding mixing and thinning, if necessary.
Start painting in a less visible or inconspicuous area to test the paint's compatibility and drying time. This allows you to make any necessary adjustments before proceeding with the entire surface.
Use a high-quality brush, roller, or sprayer that is appropriate for the type of paint you are using. Different tools may provide different finishes, so choose the one that best suits your desired outcome.
Apply the paint using long, smooth strokes in the direction of the grain or pattern of the surface. This helps to minimize visible brush or roller marks and ensures an even distribution of the paint.
Work in small sections at a time, overlapping each stroke slightly to avoid any demarcation lines. This technique, known as "working wet on wet," helps to blend the paint seamlessly.
Pay special attention to corners, edges, and intricate details, ensuring that the paint reaches all areas evenly. Use a brush for precision and to reach tight spots.
For larger surfaces, consider using a paint roller or sprayer to achieve a more uniform and efficient application. Follow the manufacturer's recommendations for using these tools and ensure proper ventilation.
Avoid excessive brushing or rolling, as it can create texture and streaks on the surface. Work with a light touch and apply multiple thin coats if necessary for better coverage.
Allow each coat of paint to dry completely before applying the next. Follow the manufacturer's instructions for drying time, which can vary depending on the type of paint and environmental conditions.
Inspect the painted surface after each coat for any imperfections or uneven areas. If you notice any drips, runs, or brush strokes, gently sand them using fine-grit sandpaper once the paint is completely dry. Wipe away the sanding dust with a clean cloth before applying subsequent coats.
Drying and Curing the Paint
After you have applied the final coat of paint, it's essential to allow sufficient drying and curing time for a durable finish. Drying refers to the time it takes for the paint to lose its moisture and become touch-dry, while curing refers to the process of the paint fully hardening and reaching its maximum durability. Follow these guidelines for optimal drying and curing:
Read the paint manufacturer's instructions for recommended drying times. Factors such as humidity, temperature, and the type of paint used can influence drying times. Allow ample time for each coat to dry before proceeding.
During the drying process, ensure proper ventilation in the painting area. Good airflow helps the paint to dry evenly and prevents the buildup of fumes.
Avoid exposing the freshly painted surface to excessive heat or cold, as extreme temperatures can interfere with the drying and curing process. Maintain a moderate temperature in the environment for optimal results.
Once the paint is dry to the touch, it is still in the process of curing. Be cautious with handling or placing objects on the painted surface until it has fully cured. Check the paint can or manufacturer's instructions for the recommended curing time, which can range from a few days to a couple of weeks.
Patience is key when it comes to the drying and curing process. Rushing it can result in a compromised finish or damage to the painted surface. Allow ample time for the paint to fully cure before subjecting it to regular use or cleaning.
Finishing Touches and Protective Coatings
To enhance the durability and longevity of your painted lacquer surface, applying a protective topcoat is highly recommended. There are several options available, including varnish, polyurethane, or lacquer topcoats. Here's a closer look at each:
Varnish: Varnish is a clear protective coating that adds a layer of gloss or satin finish to the painted surface. It provides excellent protection against UV rays, moisture, and general wear and tear. Choose a varnish suitable for your desired sheen level, and follow the manufacturer's instructions for application.
Polyurethane: Polyurethane is a popular topcoat choice known for its durability and resistance to scratches and chemicals. It comes in various finishes, such as gloss, satin, or matte. Apply polyurethane in thin, even coats using a brush or sprayer, following the recommended drying time between coats.
Lacquer: If you prefer to maintain the lacquer aesthetic while adding protection, consider using a lacquer topcoat. Lacquer topcoats are available in clear or tinted options, allowing you to enhance or alter the appearance of the painted surface. Follow the manufacturer's instructions for application techniques and drying times.
Before applying the protective topcoat, ensure that the painted surface is clean and free from any dust or debris. Use a clean, lint-free cloth to wipe away any particles that may have settled on the surface.
Apply the protective topcoat according to the manufacturer's instructions, using smooth, even strokes. Take care to avoid excessive brush marks or bubbles. Allow the topcoat to dry and cure fully before subjecting the surface to regular use or cleaning.
Maintenance and Care for Painted Lacquer Surfaces
Proper maintenance and care are essential to keep your painted lacquer surfaces looking fresh and vibrant. Follow these guidelines to preserve the integrity of the paint job:
Clean the painted surface regularly using a mild detergent solution and a soft cloth or sponge.
Avoid using abrasive cleaners or scrubbing brushes that could damage the painted surface. Opt for non-abrasive, gentle cleaning methods to preserve the finish.
Immediately wipe up any spills or stains to prevent them from seeping into the paint and causing permanent damage. Prompt action helps maintain the integrity of the painted surface.
Avoid placing sharp or heavy objects directly on the painted surface, as they can scratch or dent the paint. Use coasters, placemats, or protective pads to prevent damage.
Keep in mind that painted lacquer surfaces may be more susceptible to fading or discoloration when exposed to direct sunlight for extended periods. Consider using curtains, blinds, or UV-protective films on windows to minimize sun exposure.
If the painted surface develops minor scratches or scuffs over time, you can perform touch-ups using the same type and color of paint. Lightly sand the affected area, clean it thoroughly, and carefully apply the touch-up paint. Blend the paint with the surrounding area for a seamless finish.
Regularly inspect the painted surface for any signs of wear, peeling, or damage. Address any issues promptly to prevent further deterioration and to maintain the overall appearance of the surface.
Depending on the amount of wear and tear, you may need to repaint the lacquer surface after a certain period. Consider repainting or refreshing the surface when you notice significant fading, chipping, or deterioration.
By following these maintenance and care practices, you can extend the lifespan of your painted lacquer surfaces and keep them looking vibrant and beautiful for years to come.
Conclusion:
Painting over lacquer surfaces requires careful preparation, the right techniques, and quality materials. By assessing the surface, selecting the appropriate paint and tools, applying a primer, using proper painting techniques, and allowing for proper drying and curing, you can achieve a smooth and durable finish. Remember to finish with a protective topcoat and maintain the painted surface through regular cleaning and care. With this comprehensive guide, you are well-equipped to embark on your journey of transforming lacquer surfaces with a fresh coat of paint. Enjoy the satisfaction of a beautifully painted lacquer surface that enhances the aesthetic appeal of your home or project.