Diving into the Enchanting World of Pearlescent Paint
In the realm of artistry, where colors transcend the ordinary and embrace the extraordinary, lies the captivating technique of pearlescent painting. Imagine a world where surfaces come alive with an iridescent play of hues, shifting and dancing with every change in light and perspective. Pearlescent paint, with its mesmerizing ability to transform the mundane into the magical, beckons both novice painters and seasoned artists alike to explore its depths.
More than just a medium, pearlescent paint is a fusion of science and art, a symphony of pigments that reflect and refract light in a harmonious dance. It's a journey that begins with understanding the essence of this unique paint, unravels the secrets of achieving its mesmerizing effects, and ultimately leads to the creation of stunning masterpieces that defy conventional norms.
In this comprehensive guide, we embark on a journey to unveil the art of pearlescent painting. From the fundamental techniques to the intricate nuances of color shifting and layering, we delve deep into the craft, equipping you with the knowledge and inspiration to embark on your own pearlescent adventure. So, let the colors shimmer and the creativity flow as we delve into the art of pearlescent paint—a journey where every stroke of the brush holds the promise of enchantment.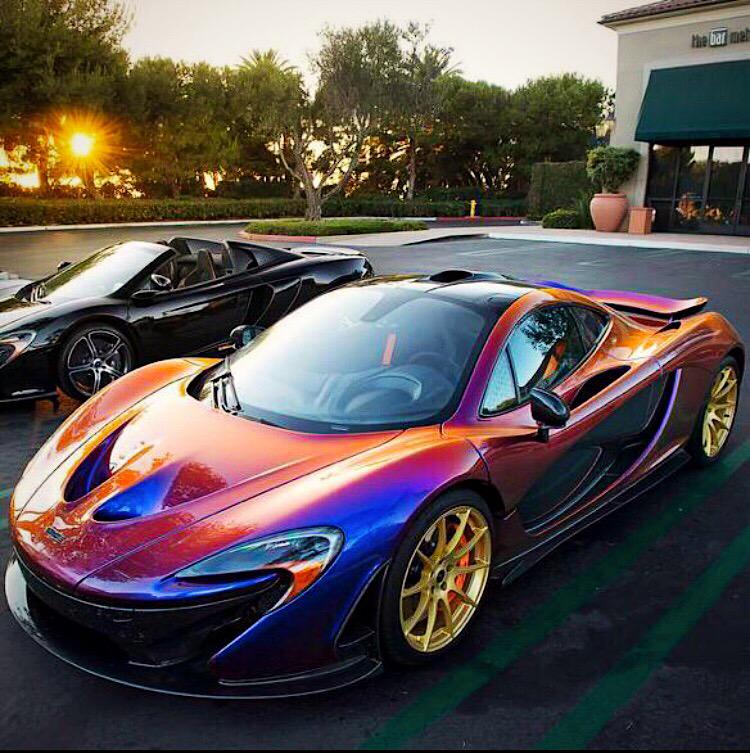 What is Pearlescent Paint?
Understanding the Essence of Pearlescent Paint
Imagine a surface that is more than just a single color. Pearlescent paint takes the concept of pigments to a whole new level. It's not just about having a fixed hue; it's about a dynamic, shifting canvas that seems to have a life of its own. This type of paint contains tiny reflective pigments that refract light, creating a luminous and multi-dimensional effect. When you peer at a pearlescent-painted surface, you're not just looking at color; you're witnessing a symphony of hues that dance with changes in light and perspective.
Why Choose Pearlescent Paint?
Advantages and Allure of Using Pearlescent Paint
Why settle for ordinary when you can embrace the extraordinary? Pearlescent paint isn't just a trend; it's a testament to the fusion of science and artistry. The allure lies in the unique aesthetic it imparts to any surface. Whether you're revamping your car's appearance, adding a touch of elegance to your home decor, or expressing yourself through art, pearlescent paint elevates your creation to a whole new level. Its depth and play of light evoke curiosity and admiration, making your project stand out in a sea of monotony.
Gathering Your Materials and Tools
Essential Items for Your Pearlescent Painting Project
Before you embark on your pearlescent journey, it's crucial to assemble the right tools and materials. Each element plays a role in the symphony of colors you're about to create. Here's a breakdown of what you'll need:
| Materials | Tools |
| --- | --- |
| Base Paint | Paint Sprayer |
| Pearlescent Pigment | Sandpaper |
| Clear Coat | Mixing Containers |
| Primer | Protective Gear |
| Masking Tape | Paint Stirrer |
Diving into your pearlescent project without the proper materials is like trying to paint a masterpiece with a single brush. So, gather your resources, and let's embark on this journey.
Preparing the Surface for Painting
Ensuring a Smooth Canvas for Your Pearlescent Masterpiece
Even the most vibrant and enchanting colors can lose their charm on a rough canvas. Properly preparing the surface is essential to ensure the pearlescent paint adheres smoothly and flawlessly. The steps you take here set the stage for the magic to come:
Cleaning: Start with a clean slate. Remove dirt, grease, and any residue that might interfere with the paint's adhesion.
Sanding: Gently sand the surface to create a smooth texture. This not only helps the paint stick better but also ensures an even finish.
Priming: Apply a suitable primer to enhance the paint's bond and improve color accuracy.
Each of these steps contributes to the canvas's readiness, making it a blank slate for your artistic vision.
Mixing Pearlescent Pigments: Achieving the Perfect Blend
Mastering the Art of Mixing Pearlescent Pigments
Think of pearlescent pigments as the colors on your palette. However, unlike traditional pigments, these have a dynamic quality that demands careful consideration. Mixing pearlescent pigments requires precision and experimentation. Here's how to achieve the perfect blend:
Color Ratios: Experiment with different ratios of pearlescent pigment to base paint to achieve the desired color intensity and effect.
Pigment Types: Different pigment types yield different effects. For example, interference pigments create a more translucent look, while mica pigments offer a sparkle effect.
Test Samples: Always create small test samples before applying the mix to your entire project. This helps you fine-tune your mixture and avoid surprises.
Applying the Base Coat
Laying the Foundation for Your Pearlescent Finish
The base coat is the canvas upon which your pearlescent magic will unfold. Applying it correctly is essential for achieving an even and vibrant end result. Here's how to do it right:
Even Application: Use smooth, overlapping strokes to apply the base coat evenly. Uneven application can lead to a patchy final appearance.
Proper Drying Time: Follow the manufacturer's recommendations for drying time between coats. Rushing this step can compromise the quality of your finish.
Smooth Surface: Ensure the base coat is free from imperfections before moving on. Sanding between coats can help you achieve a flawless foundation.
With the base coat expertly applied, you're ready to take the first step towards creating your pearlescent masterpiece.
Creating the Pearlescent Effect
Unleashing Your Creativity with Pearlescent Paint
Here's where the real magic begins. Creating the pearlescent effect requires more than just a brush; it demands a blend of technique and artistic intuition. Let's dive into the art of transforming your base coat into a shimmering symphony of colors:
Proper Technique: Apply the pearlescent paint using a paint sprayer for a smooth and consistent finish. Maintain a consistent spray pattern to avoid uneven color distribution.
Spray Patterns: Experiment with different spray patterns to achieve diverse effects. Diagonal sprays can create a dynamic look, while horizontal sprays offer a more uniform appearance.
Light Angle Consideration: Remember that the pearlescent effect is all about how light interacts with the pigments. Consider the primary light source's angle to make your colors dance and shift as desired.
Achieving Depth with Layering
Building Dimensionality Through Layering Pearlescent Paint
Flatness is the enemy of the pearlescent effect. To achieve a captivating depth, layering is your best ally. Here's how to add dimensionality to your masterpiece:
Transparent Layers: Apply thin, transparent layers of pearlescent paint. Each layer adds a new dimension to the color, creating a mesmerizing visual depth.
Gradual Build-up: Build up the layers gradually. Patience pays off as you see the colors intensify and the effects come to life step by step.
Visual Depth: Think of your work as a 3D canvas. Visualize how the colors will interact and create an illusion of depth, making your art truly captivating.
Perfecting the Color Shift
Capturing the Elegance of Color Shifting in Pearlescent Paint
The hallmark of pearlescent paint is its ability to shift colors when viewed from different angles. This effect is what truly sets it apart. To master the art of color shifting, consider these factors:
Multiple Viewing Angles: Design your piece with consideration for how it will be seen from various angles. Test its appearance under different lighting conditions as well.
Hue Intensity: The angle of light affects the intensity of color shift. Play with this effect to create dramatic shifts or subtle transitions, depending on your artistic vision.
Subtle Transition: Achieving a smooth transition between colors requires finesse. Blend the pigments and test the shifts until you achieve a harmonious flow.
Sealing and Protecting Your Artwork
Preserving the Brilliance of Your Pearlescent Finish
Your pearlescent creation is a work of art that deserves protection. Sealing it ensures its longevity and maintains its brilliance. Here's how to safeguard your masterpiece:
Clear Coat Application: Apply a clear coat to seal and protect the pearlescent layers. This also enhances the depth and shine of the finish.
Gloss Enhancement: Opt for a glossy clear coat to amplify the reflective qualities of the pearlescent pigments.
Longevity: Regular maintenance and care, along with protective measures like avoiding harsh chemicals, contribute to the durability of your pearlescent masterpiece.
Troubleshooting and Tips
Overcoming Common Challenges and Enhancing Your Skills
In the realm of pearlescent paint, challenges are part of the journey. Don't be discouraged; be prepared. Here are some common issues you might encounter and how to tackle them:
Uneven Coating: If you notice unevenness in the pearlescent effect, it might be due to inconsistent spray patterns. Practice your technique to achieve a uniform finish.
Blending Issues: Perfect color blending takes practice. Experiment with pigments and create small test pieces to refine your color transition skills.
Practice Methods: Consider using scrap materials to practice different techniques and effects before applying them to your main project.
Inspiring Projects and Ideas
Exploring Creative Applications of Pearlescent Paint
Pearlescent paint isn't limited to cars alone; its allure extends to a myriad of creative avenues. Let's explore some exciting project ideas:
Automotive Customization: Transform your vehicle into a moving masterpiece with a pearlescent paint job that turns heads at every turn.
Home Decor: Elevate your living space with pearlescent-painted furniture, accent walls, or decorative items that add a touch of enchantment to your surroundings.
Artistic Expressions: Unleash your inner artist by incorporating pearlescent paint into your paintings, sculptures, and mixed-media creations for a dynamic and captivating result.
Exploring Advanced Techniques
Pushing the Boundaries of Pearlescent Paint Mastery
If you've mastered the basics and are hungry for more, advanced techniques await your creative touch. Here are some avenues to explore:
Custom Color Creation: Experiment with mixing pearlescent pigments of different hues to create unique, custom colors that reflect your personal style.
Texture Incorporation: Combine pearlescent paint with various textures, like stencils, to add an extra layer of depth and visual interest to your projects.
Expert Level Methods: Delve into expert techniques like layering different types of pearlescent pigments to create intricate color effects that truly mesmerize.
Caring for Pearlescent-Painted Surfaces
Sustaining the Beauty of Your Pearlescent Artistry
Your pearlescent masterpiece is a labor of love, and proper care ensures its lasting beauty. Consider these tips to maintain its allure:
Gentle Cleaning: Use a soft, damp cloth to gently clean pearlescent-painted surfaces. Avoid abrasive cleaners that might damage the finish.
Avoiding Harsh Chemicals: Chemicals found in some cleaning agents can deteriorate the pearlescent effect over time. Opt for mild, pH-neutral cleaners.
Regular Inspection: Periodically inspect your artwork for signs of wear or damage. Addressing any issues early can prevent further deterioration.
Embracing Your Inner Artist
Embodying the Artistic Journey of Pearlescent Painting
Pearlescent painting isn't just about applying paint; it's about expressing your creativity and embracing the artistic journey. As you embark on this adventure, remember:
Creativity: Let your imagination run wild. Experiment with colors, techniques, and ideas to create truly unique pieces that resonate with your vision.
Personal Style: Every artist has a distinctive style. Let your personality shine through your pearlescent creations, making them a true reflection of you.
Passion: Pour your heart and soul into your projects. Passion is what gives life to art, and pearlescent paint is your medium to weave magic.
Conclusion
Crafting Your Pearlescent Dreams
The world of pearlescent paint is a world of enchantment, where colors come alive and light dances in harmony with pigments. From the choice of materials to the mastery of advanced techniques, you've explored the intricacies of pearlescent painting. As you venture forth, remember that every brushstroke, every layer, and every color shift is an expression of your creativity and dedication. With these insights, you're equipped to embark on your own pearlescent journey, creating captivating works of art that leave an indelible mark on those who behold them. So, pick up your paint sprayer, let the pigments flow, and watch as your pearlescent dreams come to life on your chosen canvas.