How To Remove Sand Textured Paint From A Wall
In the realm of home improvement, few challenges are as simultaneously daunting and exhilarating as the task of removing sand-textured paint from a wall. Imagine a surface that encapsulates memories and design choices, yet no longer resonates with your evolving aesthetic vision. It's a canvas where artistic ambition meets DIY determination, a blank slate waiting to be reborn.
Sand-textured paint, with its unique granular texture, has served its purpose well, but times change, and so do tastes. Perhaps you've moved into a space adorned with this texture, only to find it clashing with your modern design aspirations. Or maybe the sands of time have etched their mark, leaving the texture cracked and worn. Whatever your motive, the journey ahead promises both challenges and rewards as you embark on a mission to transform your space.
In this guide, we delve deep into the intricate process of liberating your walls from the grip of sand-textured paint. From safety precautions and tool selection to techniques for stubborn areas and preparing for a fresh coat, we'll navigate each step with a mix of finesse and expertise. So grab your tools, don your creative hat, and let's embark on a transformative journey that merges DIY with artistic expression.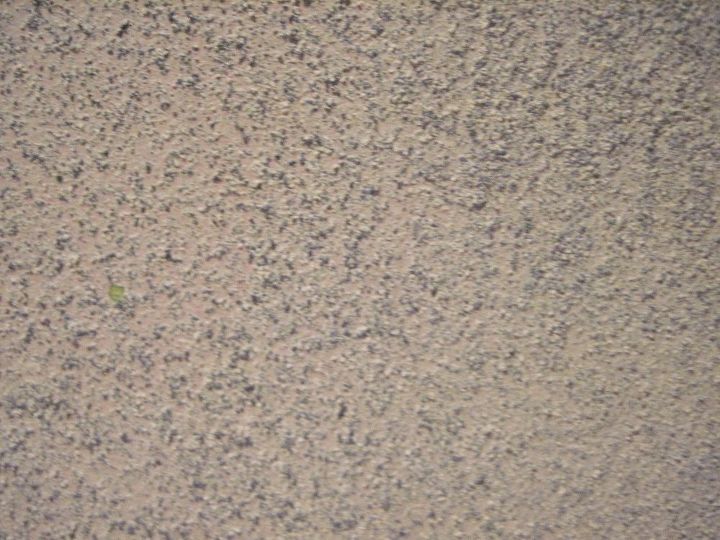 What is Sand Textured Paint and Why Remove It?
Before we dive into the nitty-gritty of removal techniques, let's begin by demystifying the subject at hand. Sand textured paint is a specialized type of paint that incorporates fine sand particles to create a textured finish. This finish, while adding depth and character to your walls, might lose its appeal over time due to wear and tear, evolving design trends, or even structural issues.
Imagine you've moved into a new home adorned with sand-textured walls that simply clash with your sleek modern aesthetic. Or perhaps, you've noticed cracks and peeling in the paint, rendering your wall's surface more akin to a desert landscape than an interior space. Whatever your reasons, removing sand-textured paint is your gateway to a fresh canvas and endless possibilities.
Safety Precautions and Preparation
Safety first, always. Before we dive into the exciting process of removing that stubborn texture, let's discuss the importance of safety precautions and preparation. Picture yourself donned in safety goggles, a respirator snugly in place, gloves protecting your hands, and an apron providing a DIY superhero flair. Ventilation is key, so ensure proper airflow by opening windows and using fans. The last thing you want is to feel like you're trapped in a sandstorm.
Remember, your surroundings need protection too. Drape drop cloths and plastic sheets over furniture and floors, securing them with painter's tape like a skilled artist prepping their canvas. Speaking of furniture, give yourself ample workspace by removing any obstacles from the area. Now that you're geared up and the stage is set, it's time to gather your tools and materials.
Gather Necessary Tools and Materials
The toolbox is your treasure chest of DIY dreams. At the heart of this operation, you'll find your trusty paint scraper or putty knife. This is your main tool, your mighty Excalibur, ready to conquer the textured paint. But wait, the journey requires companions: sandpaper of various grits, a paint stripper, and a heat gun. These secondary tools will prove invaluable as you navigate through the layers of paint and time.
Think of it as a symphony of elements coming together to create a masterpiece: your paint scraper leading the melody, while sandpaper and paint stripper provide the harmonious undertones. And don't forget your supporting cast: a solvent for those hard-to-budge patches, water to soothe the tired walls, rags to wipe away the sweat (and paint), a trusty bucket, and trash bags for the remnants of your artistic endeavor.
Assessing the Paint Condition
Every masterpiece starts with a canvas, and yours is your wall with its textured paint. But before you wield your scraper and dive into the removal process, take a moment to assess the condition of the paint. Is it peeling or cracked, like the ancient desert sands? How tenaciously is it clinging to the wall's surface? This evaluation guides your strategy and determines the level of patience you'll need.
Think of it as an archaeologist's exploration. With your metaphorical magnifying glass, you're deciphering the wall's history, understanding the story beneath the layers. Perhaps you uncover areas of potential damage – weakened drywall or plaster. It's like piecing together a puzzle before embarking on a creative journey.
Now, let's journey into the heart of paint removal, starting with the main tool: the paint scraper. This is where the magic happens as you wield your scraper with precision and determination. But wait, there's a companion tool to discuss too: sandpaper. We'll delve into the art of sanding and how it complements the scraper's efforts in the upcoming sections. So keep reading to uncover the secrets of a smooth wall surface!
Starting the Removal Process
Ah, the moment you've been waiting for – the commencement of the grand texture removal spectacle! The paint scraper takes center stage, poised for action. But like any true artist, you must wield your tool with finesse. Imagine you're a sculptor chiseling away imperfections to reveal the masterpiece hidden beneath. Employ the right angle, apply just the right pressure, and direct your scraper with purpose.
However, this symphony requires more than just one instrument. Enter sandpaper, your faithful sidekick. While the scraper performs the grand strokes, sandpaper refines the details. Use a circular motion for some areas, conjuring a dance of particles as you smooth the surface. Switch to a back-and-forth rhythm for others, revealing a harmony of textures. And as you navigate through different grits, you're essentially tuning your creation, refining its texture and ensuring uniformity.
Dealing with Stubborn Areas
But wait, what about those areas where the paint refuses to part ways with the wall? Fear not, for you have two trusty allies at your disposal: paint stripper and the heat gun. Think of paint stripper as the diplomat – the suave negotiator that softens the paint's grip. Apply it strategically, allowing it to work its magic before the scraper resumes its dance. It's like coaxing an old friend to join you on a new adventure.
Now, the heat gun steps onto the stage with a flourish. Imagine a magician's trick – you're directing waves of heat to gently soften the paint's resolve. But remember, it's a delicate art; you must balance heat application with scraping. Too much heat, and you risk damaging the wall's integrity. The paint melts away like sand under the sun's caress, making your scraper's job a breeze.
Cleaning Up the Residue
With your artistic prowess having triumphed over the textured paint, it's time to clean up the aftermath. Armed with solvent, water, and rags, you're a maestro of tidiness. You're not just wiping away paint – you're wiping away the last traces of your creative conquest. Stubborn spots may demand the solvent's gentle touch, but remember to test it on an inconspicuous area first.
Imagine your workspace as a theater after a grand performance. You're sweeping the stage, removing debris, and ensuring a clean slate for the next act. This act involves the meticulous cleaning of your tools, returning them to their rightful place as you bask in the satisfaction of a job well done.
Repairing and Preparing for Repainting
With the textured paint gone, your wall's surface stands as a testament to your determination. But before the curtains close, there's an encore – the process of repairing and preparing for repainting. Think of it as the intermission before the next act. Using drywall/patching compound is like applying a fresh layer of mortar to ancient ruins. It smooths imperfections, ensuring a flawless canvas for your new vision.
And what's a masterpiece without a solid foundation? Primer steps onto the scene, prepping your wall for its transformation. It's like laying down a base coat for a painter's canvas. With the right primer, your new paint will adhere flawlessly, showcasing its true colors without any interference from the past.
Applying New Paint or Finish
And now, the final crescendo – the application of your chosen new paint or finish. This is where your vision comes to life, where your creativity blossoms anew. Whether it's a matte finish giving a soft elegance or a glossy coat reflecting light like desert sands, your choice is your signature on this evolving masterpiece.
Imagine yourself with a brush in hand, each stroke a deliberate brushstroke on the canvas of your wall. You might choose a roller for efficiency, a brush for precision, or even a sprayer for that professional touch. Whichever technique you employ, remember to maintain even coats, allowing ample drying time between applications. It's like orchestrating a symphony, ensuring every note is perfectly timed and in harmony.
Maintenance Tips for Longevity
As the final curtain falls, your wall stands transformed, a testament to your dedication and artistic flair. But the journey doesn't end here; it merely transforms into a new chapter. Just like any masterpiece, maintenance is key to preserving its allure. Regular cleaning – dusting and wiping – ensures that your creation remains pristine, a canvas always ready for new inspiration.
Consider yourself the guardian of your creation, a curator of the space you've lovingly crafted. As time goes on, keep an eye out for any signs of future paint issues – peeling, cracking, or fading. Humidity control becomes your ally in this endeavor, maintaining an environment that safeguards your masterpiece.
Conclusion
And there you have it – a journey of creativity, determination, and transformation. From the initial assessment to the final brushstroke, you've navigated the intricate world of removing sand-textured paint from your walls. As you step back to admire your refreshed canvas, remember that this process isn't just about paint; it's about embracing change, honoring your space, and embracing the DIY spirit.
So go ahead, revel in your accomplishment, and enjoy your newly revived wall. From a textured desert to a blank canvas, you've orchestrated a symphony of creativity, making your mark on your living space like an artist leaving their signature on a masterpiece.
Remember, you're not just removing paint; you're crafting a space that reflects your vision and personality. As you embark on future creative endeavors, let this experience serve as a reminder that with a little patience, a touch of determination, and a sprinkle of DIY magic, anything is possible.
Now, it's your turn to pick up your paint scraper and embark on your very own creative journey. Happy painting!