How To Paint Holographic Texture
Are you ready to embark on a journey of artistic enchantment? If you've ever marveled at the captivating beauty of holographic textures in artwork and wondered how to create such mesmerizing effects, you've come to the right place. In this step-by-step guide, we will delve into the art of painting holographic texture, unraveling the techniques, materials, and tips needed to bring this ethereal and multidimensional effect to life on your canvas.
Holographic texture adds a touch of magic and intrigue to any artwork, with its iridescent colors that shift and change depending on the viewing angle and lighting conditions. The three-dimensional illusion and dynamic visual effects make holographic texture a popular choice among artists in various mediums. Whether you're a seasoned painter or a curious beginner, this guide will empower you to master the art of painting holographic texture and unlock a whole new level of creativity.
Join us as we explore the secrets of holographic texture, from understanding its characteristics and applications to discovering the materials and techniques needed to create stunning holographic effects. We will guide you through the step-by-step process, from preparing the surface to layering holographic paints and incorporating light and reflection for maximum impact.
So, let your imagination soar, and let's embark on this extraordinary journey of painting holographic texture together!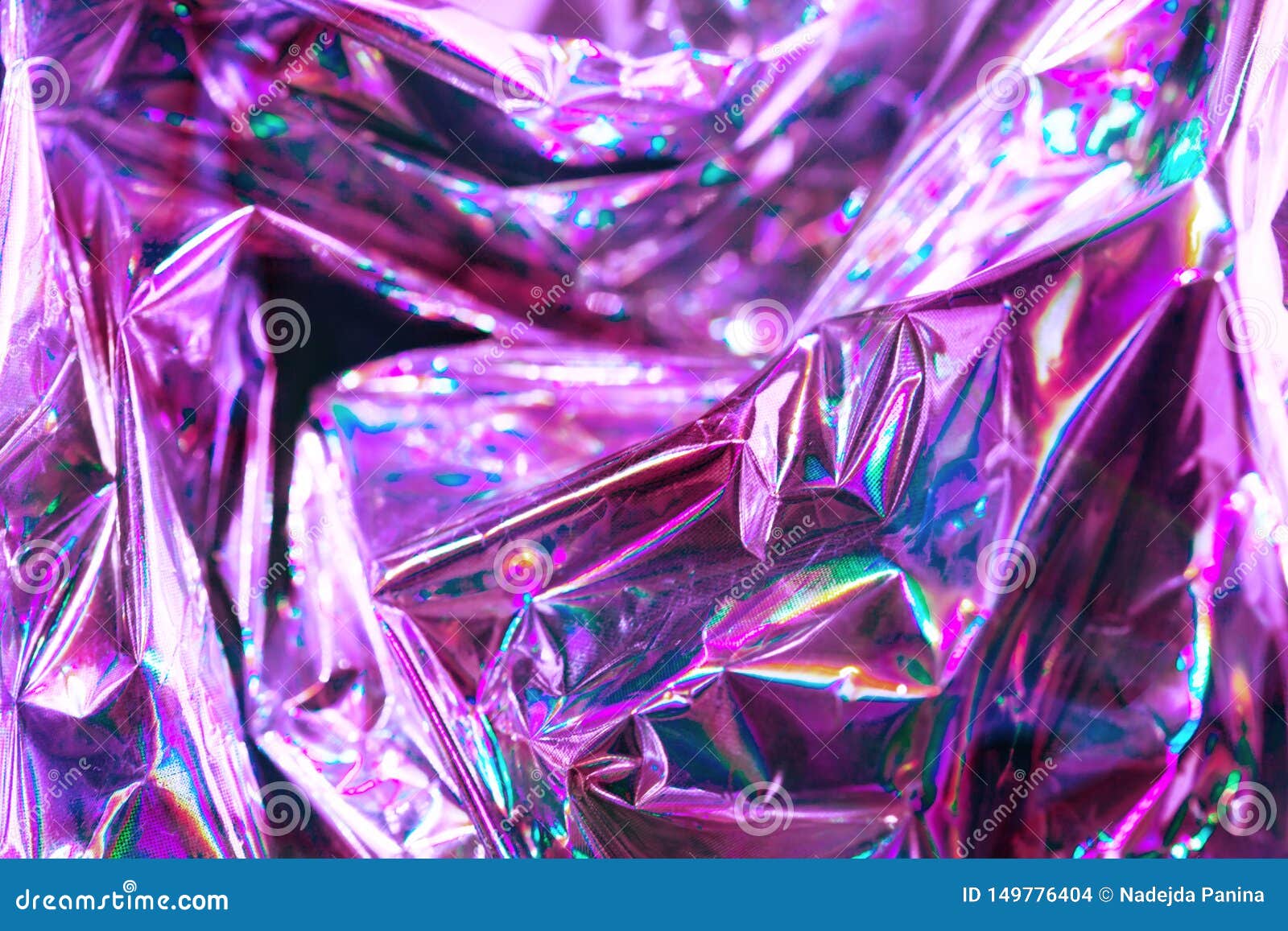 Understanding Holographic Texture
What is holographic texture? Holographic texture refers to the creation of a three-dimensional, iridescent, and ever-changing visual effect on a surface. It mimics the appearance of a hologram, producing a range of vibrant colors that shift and change depending on the viewing angle and lighting conditions. This unique texture adds depth, dimension, and an element of intrigue to artwork, making it a popular choice among artists in various mediums.
Characteristics of holographic texture in artwork Holographic texture exhibits several key characteristics that distinguish it from other textural effects. These include:
Iridescent colors: Holographic textures feature a range of vibrant and iridescent colors, creating a dynamic and captivating visual experience.
Dynamic visual effects: The appearance of holographic texture changes as the viewer moves or as lighting conditions shift. This adds an element of movement and life to the artwork.
Multidimensionality: Holographic textures create an illusion of depth and dimension on a two-dimensional surface, giving the artwork a sense of complexity and intrigue.
Popular applications of holographic texture Holographic texture finds its place in a variety of art forms and creative projects. Some popular applications include:
Paintings: Holographic texture can be incorporated into traditional paintings, adding a unique and captivating element to landscapes, abstract art, and mixed-media pieces.
Crafts and mixed media: Holographic texture can enhance the visual impact of crafts, sculptures, collages, and other mixed-media projects, taking them to a whole new level.
Fashion and accessories: The allure of holographic textures extends to the fashion industry, with holographic fabrics, accessories, and even nail art making a statement on runways and in personal style choices.
Materials and Tools for Painting Holographic Texture
To paint holographic texture, you will need specific materials and tools to achieve the desired effect. Let's explore what you'll need:
Paints for holographic effects The key to creating holographic texture lies in using paints that produce the distinctive iridescent and multidimensional effect. Specialty holographic paints, often referred to as interference or iridescent paints, are designed to achieve this unique look. These paints contain reflective pigments that refract light, creating the holographic effect.
Some popular holographic paint brands include Golden Interference Acrylics and Pebeo Moon Fantasy Paints. These paints come in a variety of colors and finishes, allowing you to experiment and create stunning holographic effects.
Specialty holographic mediums In addition to holographic paints, you can explore specialty holographic mediums that can be mixed with regular acrylic or oil paints to achieve the holographic texture. These mediums contain reflective particles that produce a similar iridescent effect.
Larger brushes and sponges When working with holographic texture, it's important to choose appropriate application tools. Larger brushes, such as flat or filbert brushes, are suitable for applying base coats and larger areas of holographic paint. Sponges can also be useful for creating textured effects or blending colors to achieve a seamless holographic transition.
Protective sealants for holographic finishes Once your holographic texture is complete, it's important to protect the surface and ensure the longevity of the effect. Applying a clear protective sealant, such as a varnish or resin, will safeguard the holographic texture and enhance its visual impact. Be sure to choose a sealant that is compatible with the paints and mediums you've used.
Preparing the Surface for Holographic Texture
Before applying holographic texture, proper surface preparation is essential to achieve optimal results. Here's how to prepare your surface:
Surface selection for holographic texture Choose a surface that is suitable for the medium you're working with. Canvas, wood panels, or specialized art surfaces are commonly used for holographic texture. Ensure that the surface is clean, dry, and free from any dust or debris that could affect the application of the holographic paint.
Cleaning and priming the surface Clean the surface using a gentle soap and water solution, removing any dirt or grease that may hinder paint adhesion. Once clean, consider applying a primer suitable for the chosen medium. Priming the surface helps create a smooth and even base for the holographic texture and improves the adhesion of the paint.
Creating a smooth and even base For holographic texture to shine, it's important to create a smooth and even base. Use sandpaper or a sanding block to gently smooth any rough areas on the surface. Pay attention to corners and edges to ensure a seamless transition of the holographic effect.
Once the surface is properly prepared, you're ready to dive into the exciting process of creating holographic texture. The next section will guide you through the step-by-step techniques for achieving this mesmerizing effect.
Techniques for Creating Holographic Texture
Creating holographic texture involves layering paints, applying various techniques, and experimenting with different application methods. Here's a step-by-step guide to help you achieve stunning holographic effects:
Base coat application Before diving into the holographic texture, start by applying a base coat. Choose a solid color that complements the holographic effect you want to achieve. The base coat will serve as the background for the holographic texture and provide a foundation for the iridescent colors to pop.
Pro Tip: Consider using a metallic or pearlescent base coat to enhance the holographic effect further.
Layering holographic effects Once the base coat is dry, it's time to layer the holographic effects. Begin by selecting holographic paints or mixing holographic mediums with your chosen colors. These paints and mediums contain reflective particles that create the mesmerizing holographic appearance.
Apply thin layers of holographic paint using large brushes or sponges. Start with a light touch to allow the base color to shine through and gradually build up the texture and dimension. Experiment with different brush strokes, blending techniques, and layering to achieve the desired holographic effect.
Pro Tip: Vary the density and placement of the holographic paint to create a sense of depth and movement within the texture.
Incorporating different application techniques To add interest and variety to your holographic texture, explore different application techniques. Experiment with various brush techniques such as dry brushing, stippling, or using a fan brush to create unique patterns and textures. You can also use sponges or other textured materials to dab or press the holographic paint onto the surface, creating intriguing visual effects.
Pro Tip: Combining different techniques can result in stunning holographic textures with a harmonious blend of colors and patterns.
As you progress with your holographic texture, step back periodically to assess the overall effect and make adjustments as needed. Remember, holographic texture is dynamic, and it may appear different from various angles and lighting conditions.
Enhancing Holographic Texture with Light and Reflection
To truly bring your holographic texture to life, consider the interplay between light and reflection. Here are some techniques to enhance the holographic effect:
Utilizing lighting techniques for holographic effects The way light interacts with the holographic texture can dramatically enhance its visual impact. Position and angle light sources strategically to create captivating reflections and highlights. Experiment with different light colors and intensities to see how they influence the appearance of the holographic texture.
Pro Tip: Use spotlights or directional lighting to illuminate specific areas of the artwork, emphasizing the holographic effect in those areas.
Incorporating reflective elements Integrating additional reflective elements can take your holographic texture to the next level. Consider using metallic or reflective paints alongside the holographic paints to enhance the reflective qualities. You can also incorporate sequins, glitter, or holographic foil strategically within the texture to create added sparkle and dimension.
Pro Tip: Experiment with different reflective materials and placement to achieve the desired level of shimmer and sparkle in your holographic texture.
Finishing and Protecting the Holographic Texture
Once you're satisfied with your holographic texture, it's crucial to protect it and ensure its longevity. Follow these steps to finish and protect your artwork:
Applying a protective top coat To safeguard the holographic texture and seal in the vibrant colors, apply a clear protective top coat. Choose a varnish or sealer specifically designed for the type of paint you've used. Apply the top coat evenly and follow the manufacturer's instructions for drying and curing times.
Pro Tip: Opt for a glossy top coat to enhance the reflective properties of the holographic texture.
Post-finishing techniques for added dimension For those seeking an extra touch of dimension and complexity in their holographic texture, consider post-finishing techniques. Apply transparent glazes or layers of clear paint over specific areas to create subtle variations and depth within the holographic effect. This technique adds a sense of complexity and richness to the overall texture.
Pro Tip: Use a soft brush or sponge to apply the glazes or clear layers, allowing the holographic texture to shine through while enhancing the overall depth.
With the finishing touches complete, step back and admire your masterpiece. The holographic texture you've created will undoubtedly captivate viewers and add a touch of magic to your artwork.
Inspiration and Ideas for Using Holographic Texture
The possibilities of incorporating holographic texture into your artwork are endless. Here are some inspirational ideas to ignite your creativity:
Holographic texture in abstract art In abstract art, holographic texture can evoke a sense of mystery, movement, and ethereal beauty. Experiment with bold color combinations, fluid brushwork, and strategic placement of holographic elements to create mesmerizing abstract compositions.
Holographic texture in mixed media projects Incorporate holographic texture into mixed media projects to elevate the visual impact. Combine holographic texture with collage elements, found objects, or textured surfaces to create intriguing mixed media compositions that blend multiple art forms.
Holographic texture in fashion and accessories Bring the enchantment of holographic texture to the realm of fashion and accessories. Use holographic paints or fabrics to create stunning garments, handbags, shoes, or jewelry pieces that reflect light and mesmerize viewers.
Tips for Achieving the Best Results
To ensure the best possible outcome when painting holographic texture, consider these tips:
Practice and experiment: Holographic texture is a skill that improves with practice. Set aside time to experiment with different techniques, color combinations, and application methods. Embrace the creative journey and allow yourself to explore new possibilities.
Take care of application tools and materials: Clean and maintain your brushes, sponges, and other tools to ensure optimal performance. Replace worn-out brushes and keep your holographic paints and mediums tightly sealed to prevent drying or contamination.
Allow ample drying and curing time: Patience is key when working with holographic texture. Allow sufficient drying and curing time between layers and before applying protective coatings. Rushing the process may compromise the final result.
Seek inspiration from other artists and resources: Explore the works of other artists who have mastered holographic texture. Study their techniques, color choices, and application methods. Seek inspiration from online tutorials, art communities, and workshops to expand your knowledge and creativity.
Conclusion
Painting holographic texture opens up a world of captivating possibilities in your artwork. By understanding the techniques, materials, and tips involved, you can create stunning holographic effects that will mesmerize viewers and add a touch of magic to your creations. Embrace the journey of experimentation, and let your imagination soar as you bring holographic texture to life on your canvas.
Unlock the enchantment of holographic texture and elevate your artistry to new heights. Start exploring and discover the mesmerizing world of holographic textures in your own artwork today!