How To Remove Spray Paint From Hardwood Floors
Hardwood floors add an elegant touch to any space and are a popular flooring option for homeowners. However, one of the biggest challenges of having hardwood floors is keeping them in pristine condition. Accidental spills and stains can occur, including the pesky spray paint. Spray paint stains on hardwood floors can be frustrating to deal with, especially if you're unsure of how to remove them without causing damage to the floor.
Luckily, there are effective methods for removing spray paint from hardwood floors. In this article, we will explore the various techniques and products you can use to remove spray paint stains from your hardwood floors. We will also provide tips on how to prevent future spray paint spills and how to maintain the beauty and durability of your hardwood floors.
By following the steps outlined in this article, you can restore the natural beauty of your hardwood floors and protect your investment. So, let's dive into the world of hardwood floor care and learn how to remove spray paint stains like a pro.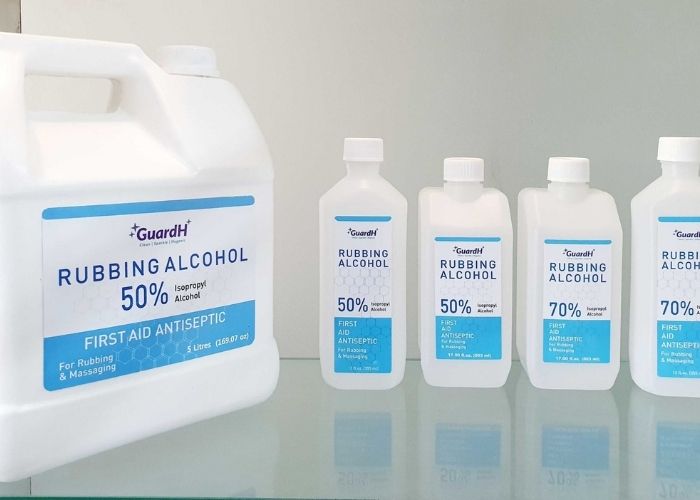 Step 1: Safety First
Before you start removing the spray paint from your hardwood floors, make sure you're wearing appropriate safety gear. Wear gloves and safety goggles to protect your skin and eyes from the chemicals in the paint remover.
Step 2: Gather Your Materials
Here's what you'll need to remove the spray paint from your hardwood floors:
Paint stripper
Plastic scraper
Steel wool or sandpaper
Mineral spirits
Clean rags or towels
Bucket of warm water
Liquid dish soap
Step 3: Apply Paint Stripper
Apply a paint stripper to the spray-painted area on your hardwood floors. Follow the instructions on the label and wear gloves to avoid skin contact. Wait for the stripper to loosen the paint.
Step 4: Scrape Off the Paint
Once the paint stripper has loosened the spray paint, use a plastic scraper to gently remove the paint. Be careful not to scrape too hard and damage the hardwood floors.
Step 5: Sand the Area
If there's still some paint left on the hardwood floors, you can use steel wool or sandpaper to sand the area. This will help remove any remaining paint and smooth out the surface of the hardwood floors.
Step 6: Clean the Area
After removing the spray paint, clean the area with a clean rag or towel dipped in mineral spirits. This will help remove any remaining paint stripper residue. Then, mix a solution of warm water and liquid dish soap and clean the area again.
Step 7: Rinse and Dry
Rinse the area with clean water and dry it with a clean towel. Make sure the area is completely dry before you walk on it.
Tips for Preventing Future Accidents
To prevent future accidents, here are some tips to keep in mind:
Always cover your floors with drop cloths or plastic sheeting before spray painting.
Use a spray paint tent or booth to contain the overspray.
Open windows and doors to provide good ventilation while you're spray painting.
Conclusion
Removing spray paint from hardwood floors can be a tedious task, but with the right tools and techniques, it's possible to do it without causing any damage to the floors. Follow the steps in this guide to effectively remove spray paint from your hardwood floors and prevent future accidents.