Spray chalk paint has become increasingly popular in recent years, thanks to its ability to give any surface a beautiful, vintage look. This type of paint provides a smooth, matte finish that's perfect for furniture, decor, and even walls. If you're looking for a quick and easy way to update your home or office, then spray chalk paint might just be the solution you've been searching for.
However, before you dive in and start spraying, it's important to understand the materials and techniques involved. Proper surface preparation, application, and maintenance are all crucial for achieving a smooth, long-lasting finish that will enhance the beauty of your surfaces.
In this comprehensive guide, we'll cover everything you need to know about spray chalk painting, from choosing the right materials to applying the paint in a way that ensures a professional finish. We'll also cover some tips for maintaining your newly painted surfaces so that they continue to look beautiful for years to come.
So whether you're a seasoned DIY enthusiast or a beginner looking to try your hand at spray painting, this guide is for you. Let's get started and learn how to spray chalk paint like a pro!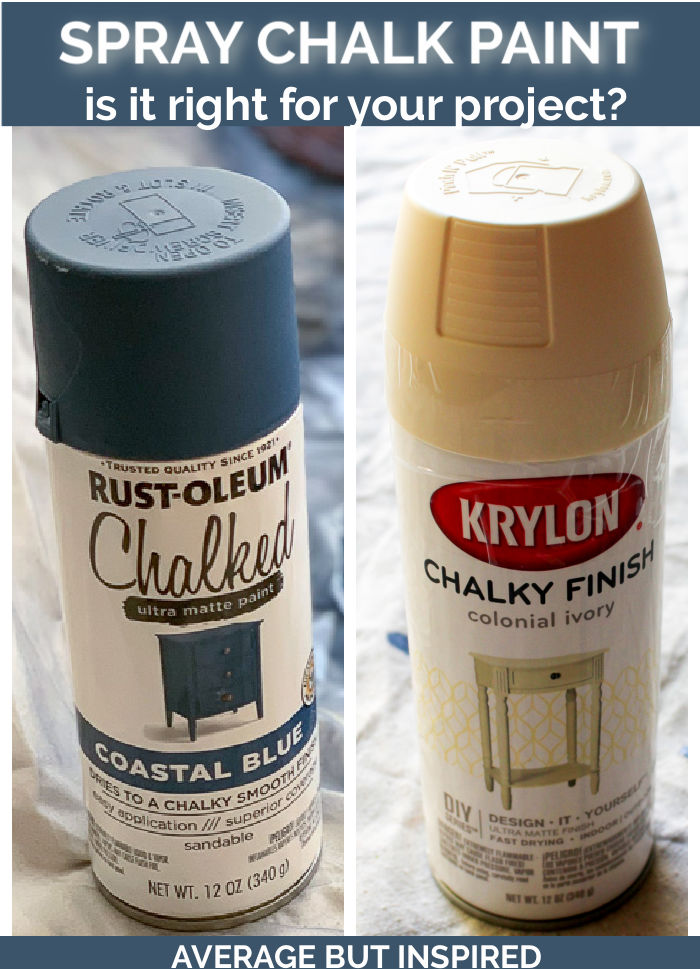 Materials and Tools
Before you begin, you'll need to gather all the necessary materials and tools. Here's a list of what you'll need:
Spray chalk paint
Primer
Sandpaper (120-220 grit)
Cleaning solution (such as TSP or a degreaser)
Gloves
Respirator
Protective gear (such as goggles and a mask)
Ventilation
It's important to use the right type of paint for the surface you'll be painting. For example, if you're painting a metal surface, you'll need a spray paint that's designed for metal. In addition, make sure to choose a primer that's compatible with chalk paint.
Surface Preparation
Proper surface preparation is crucial for achieving a smooth, long-lasting finish. Here are the steps to follow:
Sand the surface: Use sandpaper to smooth out any imperfections or rough spots on the surface. Sanding will also help the paint adhere better to the surface.
Clean the surface: Use a cleaning solution to remove any dirt, grease, or other contaminants from the surface. Make sure to rinse the surface thoroughly and allow it to dry completely.
Mask off any areas: If there are any areas you don't want to paint, use masking tape to cover them up.
Applying Primer
Applying a primer is essential for achieving a smooth, even finish. Here are the steps to follow:
Shake the can: Make sure to shake the primer can thoroughly before using it.
Test spray: Before spraying the entire surface, do a test spray on a small, inconspicuous area to ensure the primer is compatible with the surface.
Spray the primer: Hold the can about 8-10 inches away from the surface and spray in a sweeping motion. Make sure to apply a thin, even coat. Let the primer dry completely before painting.
Spray Chalk Painting Techniques
Now that your surface is prepared and primed, it's time to start painting! Here are some tips for achieving a professional finish:
Spray distance: Hold the can about 8-10 inches away from the surface for best results.
Overlapping: Overlap each pass slightly to ensure even coverage.
Even coats: Spray in light, even coats to avoid drips or uneven coverage.
Tips for Successful Spray Chalk Painting
To achieve a flawless finish, here are some tips to keep in mind:
Work in a well-ventilated area to avoid inhaling fumes.
Wear protective gear, including a respirator, gloves, and goggles.
Check the weather before spraying, and avoid spraying on windy days.
Use a sweeping motion to apply the paint.
If you notice any drips or uneven coverage, wait until the paint is dry, then lightly sand and reapply.
Caring for Spray Chalk Painted Surfaces
To maintain your newly painted surface, follow these care and maintenance tips:
Avoid using harsh cleaners on the surface. Instead, use a mild soap and water solution.
Apply wax or polyurethane to protect the surface and extend its life.
Avoid placing heavy objects on the surface, as this can cause scratches or dents.
Conclusion
Spray chalk painting is an easy and affordable way to transform any surface into a beautiful work of art. With the right materials and techniques, you can achieve a professional-looking finish that will last for years to come.
Remember to take your time and prepare your surface properly before painting. This will ensure that your finished product looks its best and lasts as long as possible. Additionally, don't forget to wear protective gear and work in a well-ventilated area to stay safe.
Whether you're painting furniture, walls, or other surfaces, spray chalk paint is a versatile and fun way to express your creativity. So why not give it a try and see what you can create? With the right preparation and technique, the possibilities are endless!