Unlock the world of creative possibilities with a simple yet versatile canvas: jar lids. Often overlooked, these unassuming caps hold the potential to become captivating works of art that effortlessly enhance your home decor and DIY projects. In this guide, we will delve into the art of painting jar lids, revealing the secrets to transforming them from functional accessories to stunning focal points.
Imagine infusing your kitchen with personalized charm, or gifting friends and family with elegantly painted jars that carry a piece of your creative spirit. Whether you're an experienced artist or a novice explorer of artistic expression, this journey will empower you to wield brushes with confidence and breathe life into your surroundings. From selecting the perfect type of lid to mastering various painting techniques, we'll unravel the steps that turn ordinary lids into extraordinary creations.
Get ready to embrace the colors, techniques, and innovations that await as we embark on this vibrant adventure of paint, imagination, and boundless inspiration. So, grab your brushes, unleash your inner artist, and let's begin our exploration into the enchanting realm of painting jar lids.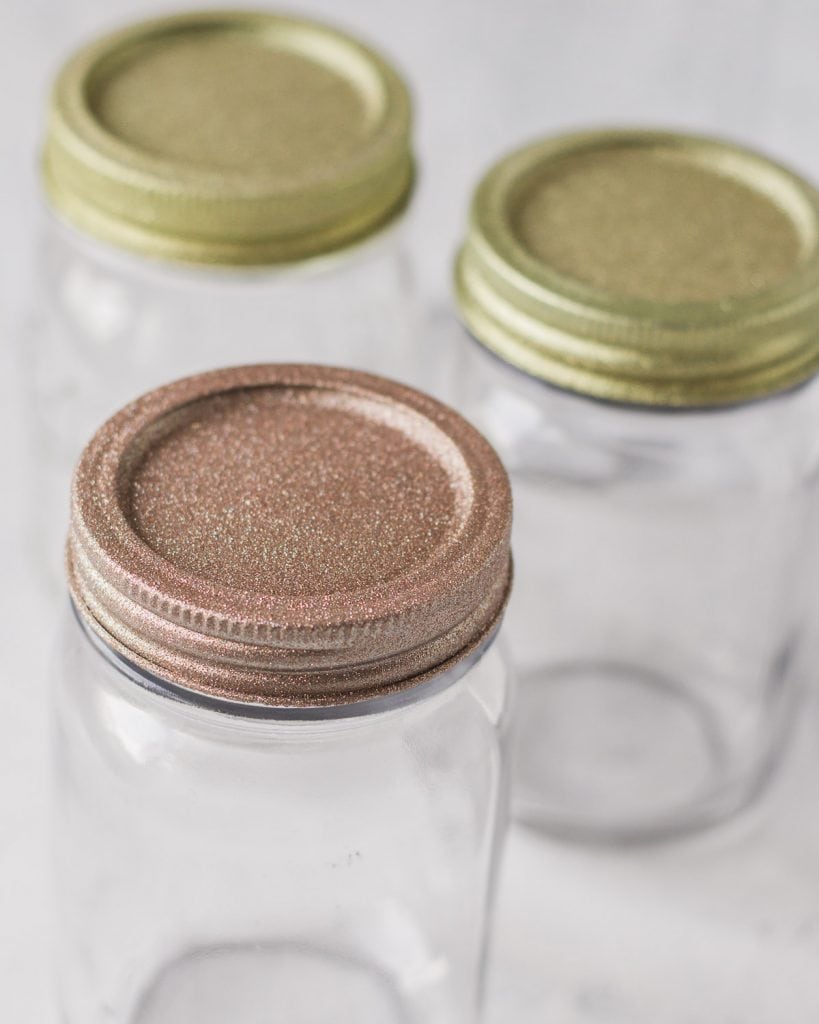 Choosing the Perfect Canvas: Decoding Different Jar Lid Types
Before we dip our brushes into a palette of vibrant hues, let's first explore the diverse world of jar lids. Each type comes with its own unique attributes that can impact the painting process. From metal lids that offer a sleek and modern feel to cork lids that exude rustic charm, the choice is yours. Here's a glimpse of what lies ahead:
| Lid Type | Attributes | Painting Suitability |
| --- | --- | --- |
| Metal | Sleek, durable, modern | Acrylic, enamel paint |
| Plastic | Lightweight, versatile | Acrylic, spray paint |
| Cork | Eco-friendly, rustic | Acrylic, chalk paint |
Understanding these attributes is like laying the foundation for your creative journey. Let's now gather our supplies and prepare to turn these lids into captivating masterpieces.
Gathering Your Arsenal: The Essential Painting Supplies
Every artist needs their toolkit, and the world of painting jar lids is no different. To create stunning results, you'll need a collection of supplies that range from brushes to protective finishes. Here's a rundown of the essentials:
Primer: Your secret weapon for achieving paint adhesion that stands the test of time.
Paint: Whether acrylic, enamel, or spray, choose colors that reflect your style.
Paintbrushes: From broad strokes to intricate details, the right brushes are your artistic companions.
Painter's Tape: Your trusty guide to clean lines and precise designs.
Palette: The canvas for mixing colors and creating your signature shades.
Water Cup and Paper Towels: Keeping your brushes clean and your workspace tidy.
Remember, each of these supplies contributes to the burst of creativity that's about to unfold. As you gather your tools, visualize the masterpiece you're about to create.
Preparing the Blank Canvas: Cleaning and Sanding Jar Lids
Before your creativity takes center stage, it's essential to prepare the jar lids for their colorful makeover. Cleaning and sanding might sound mundane, but they are the unsung heroes that ensure your paint adheres flawlessly. Let's break down these vital steps:
Step 1: Cleaning the Lids
Start by giving your lids a thorough cleaning. Remove any dust, grease, or residues that could hinder paint adhesion. A mixture of mild soap and water works wonders. After all, a clean slate is the canvas for your imagination.
Step 2: Sanding for Smoothness
Smooth surfaces make for smooth painting. Gently sand the lids to create a textured surface that the paint can grip onto. This step is especially crucial for metal lids, ensuring the paint doesn't chip off. Remember, patience is key; a well-sanded surface sets the stage for a flawless finish.
With your lids now clean and primed for perfection, it's time to delve into the world of paints and unleash your inner artist.
Mastering the Art of Primer: A Foundation for Vibrant Creativity
Ah, primer—the unsung hero that lays the foundation for your artistic endeavors. Like a conductor guiding an orchestra, primer orchestrates the harmony between your lids and the paint. Here's how to apply it like a pro:
Choosing the Right Primer: Just as the right primer enhances your makeup, the right primer enhances your paint. Opt for a primer designed for the lid's material—metal, plastic, or cork.
Applying with Finesse: Use a brush or spray to apply the primer evenly. Imagine you're setting the stage for a grand performance; every stroke matters.
Drying Time Matters: Patience, dear artist. Let the primer dry completely before moving on to the main act. This ensures the paint adheres without a hitch.
Remember, primer isn't just a backstage crew member; it's a star in its own right. With the stage set, let's delve into the world of colors and unleash your creative vision.
Unleashing Colors: Selecting Paint and Crafting Your Palette
Now comes the exhilarating part—choosing the colors that will breathe life into your jar lids. Whether you're aiming for a cohesive color scheme or an eclectic burst of hues, this is where your personality shines through. Let's explore the nuances of paint types and the magic of color palettes:
Exploring Paint Types
Acrylic Paint: Versatile and quick-drying, acrylic paint is a popular choice for jar lids. It adheres well to various surfaces and allows you to layer colors with finesse.
Enamel Paint: Seeking a glossy, polished finish? Enamel paint is your go-to. It's exceptionally durable and offers a professional look.
Spray Paint: For those who adore seamless finishes, spray paint is a game-changer. It's ideal for achieving an even coat and covering intricate designs effortlessly.
Crafting Your Color Palette
Much like a composer arranging musical notes, selecting a color palette requires careful consideration. Are you aiming for a soothing monochromatic look, a bold contrast, or a gradient of hues? Here's how to harmonize your colors:
Monochromatic Elegance: Choose varying shades of a single color for a serene and sophisticated look. Think gradients of blue, from sky to navy.
Contrast Drama: Pair opposites on the color wheel for eye-catching contrast. Consider a deep red lid against a mint green jar—talk about a visual symphony!
Gradient Magic: Blend colors seamlessly to create gradients that evoke the beauty of a sunset or an ocean horizon.
Your color palette isn't just a random assortment; it's the language through which your lids will speak. With your colors in hand, let's explore the myriad ways to paint these lids and turn them into captivating art pieces.
Diving into Techniques: From Solid Colors to Intricate Stencils
Painting jar lids isn't just about slapping on some color; it's a dance of techniques that transforms lids into miniature canvases. Let's uncover the diverse techniques that elevate your lids from ordinary to extraordinary:
Solid Color Splash
Main entity: Solid Color Technique
The simplest technique often yields the most elegant results. Pick a base color that resonates with your decor and apply it evenly across the lid. This technique is all about showcasing the beauty of a single color, unadulterated.
Gradient Dreams
Main entity: Gradient Technique
Imagine a dreamy blend of colors, seamlessly flowing from one to another. That's the magic of gradients. Begin with one color and slowly transition to another, creating a mesmerizing ombre effect. Whether it's sunrise hues or oceanic blues, gradients bring depth to your lids.
Stenciled Wonders
Main entity: Stencil Technique
Stencils open the door to a world of intricate designs and patterns. With the right stencil, you can transform a plain lid into a work of art. Secure the stencil in place, apply the paint, and unveil a design that adds personality to your lids.
Distressed Charm
Main entity: Distressed Technique
Embrace the beauty of imperfection with the distressed technique. This rustic style involves deliberately chipping away some paint to reveal layers beneath. The result? A lid that exudes vintage charm and tells a story.
Whimsical Splatters
Main entity: Splatter Technique
Channel your inner Jackson Pollock as you embrace controlled chaos. Dip your brush into paint and flick it onto the lid, creating whimsical splatters that infuse energy and playfulness. This technique lets you unleash your artistic spontaneity.
These techniques are your artistic toolbox, each offering a unique way to express your creativity. From solid colors that radiate elegance to intricate stencils that narrate stories, let your lids reflect your imagination.
The Artistic Symphony: A Step-by-Step Painting Process
With techniques in hand, it's time to put brush to lid and bring your vision to life. The step-by-step painting process is where the magic unfolds. So, don your artist's apron, and let's dive into the colorful symphony:
Step 1: Base Coat Brilliance
Choose Your Base Color: Select the color that will set the tone for your design.
Apply the Base Coat: Using smooth brush strokes, apply an even coat of paint to the lid's surface.
Let It Dry: Give your base coat ample time to dry completely. This forms the foundation for your masterpiece.
Step 2: Technique Unleashed
Main entity: Painting Technique
Select Your Technique: Whether it's solid colors, gradients, stencils, or splatters, pick your chosen technique.
Embrace the Artistry: Follow the steps of your chosen technique, infusing the lid with your creative flair.
Precision and Patience: Some techniques may demand precision; others may require a touch of patience. Let your lids reflect your dedication.
Step 3: Adding Intricate Details
Main entity: Intricate Details
Fine Brush Magic: Use fine brushes to add intricate details that elevate your design.
Accentuate Patterns: Enhance stencil designs or add delicate lines that catch the eye.
Tiny Strokes, Big Impact: Remember, it's the small details that often steal the show.
Step 4: Let It Breathe
Allow for Drying: After investing your heart and soul, give your lids the time they deserve to dry completely.
Avoid Rushing: Patience is the artist's virtue. Rushing could smudge your hard work.
Step 5: Seal the Deal
Main entity: Protective Finish
Applying the Finish: Seal the lid's vibrant colors with a protective finish like varnish or sealant spray.
Enhanced Durability: This step ensures your lids can withstand the tests of time.
Remember, this process is a journey, not a race. Each step is a brushstroke that brings you closer to the masterpiece you envision. So, take your time and relish the process.
Embracing Functional Art: Reassembling and Using Your Painted Jar Lids
Your painted jar lids aren't just pretty decorations; they're functional art pieces that can elevate your everyday experiences. Whether they're gracing your kitchen or adorning your workspace, let's explore how to seamlessly integrate them into your life:
Step 1: Reassembling with Care
Main entity: Reassembling Painted Lids
Wait for Full Cure: Ensure the paint and finish have fully cured before reattaching lids to jars. Patience guarantees longevity.
Gentle Handling: Handle the lids delicately as you reattach them. Your careful touch maintains the integrity of your design.
Step 2: The Versatility of Painted Lids
Main entity: Using Painted Lids
Kitchen Magic: Painted lids make for charming storage solutions. Store spices, dried herbs, or even office supplies in style.
Candlelit Ambiance: Transform a plain jar into a votive holder, casting enchanting patterns when the candlelight dances through the painted lid.
Gifts with Heart: Personalized painted lids make for thoughtful gifts that showcase your creative touch.
These lids are more than embellishments; they're functional pieces of art that breathe life into your surroundings. As you embrace their versatility, remember that proper care ensures their longevity.
Nurturing Your Masterpieces: Maintenance and Care
As time goes by, your painted jar lids may encounter a bit of wear and tear. However, a little maintenance can go a long way in preserving their charm. Let's delve into the art of nurturing your masterpieces:
Step 1: Gentle Cleaning
Avoid Abrasives: When cleaning your lids, steer clear of abrasive materials that could scratch or damage the paint.
Mild Solutions: Opt for a gentle solution of mild soap and water to wipe away dust and residue.
Step 2: Handle with Care
Mindful Handling: As you use your painted lids, handle them with the same care you used during the painting process.
Avoid Moisture: Excessive moisture can compromise the paint's integrity. Keep your painted lids away from damp environments.
Step 3: Occasional Touch-Ups
Small Repairs: Over time, small chips or scratches might appear. Keep a small amount of paint handy for touch-ups.
Preserving Beauty: Regular touch-ups can ensure your lids maintain their initial allure, even as time goes on.
Conclusion
And there you have it—a comprehensive guide to painting jar lids that's both a practical resource and a journey of artistic exploration. From selecting the perfect lid type to mastering techniques and incorporating them into your everyday life, this guide has taken you through each step with creativity and care.
Remember, the world of painted jar lids is your canvas, and your imagination is the only limit. As you embark on your journey of creative expression, don't hesitate to experiment with colors, techniques, and designs. Each lid you paint tells a story, reflects your personality, and adds a touch of beauty to your surroundings.
So, gather your supplies, let your creativity flow, and transform those ordinary jar lids into extraordinary works of art. Whether you're gifting them to a loved one or brightening up your own space, your painted jar lids are bound to be a testament to your artistic prowess and unique vision. Happy painting! 🎨🌟
Note: This concludes the comprehensive guide to painting jar lids. If you're hungry for more creative endeavors, stay tuned for future articles that explore various DIY projects and home decor ideas that continue to unleash your artistic flair. Until next time!