How To Pour Paint From A Full 5 Gallon Bucket
Embarking on a painting project is like embarking on a creative journey. As you stand before blank walls or furniture, armed with brushes and a palette of colors, the possibilities are endless. But amid the anticipation of unleashing your artistic vision, a seemingly mundane task often goes unnoticed—the art of pouring paint from a full 5-gallon bucket. This unassuming step holds the power to elevate your painting experience from ordinary to extraordinary.
Imagine the excitement of applying that first stroke of paint, watching it transform a surface before your eyes. Now imagine the frustration of an unexpected spill or the disappointment of wastage due to improper pouring technique. This is where mastering the delicate dance of pouring paint becomes crucial. It's not just about preventing spills; it's about achieving efficiency, reducing wastage, and ensuring a flawless finish that reflects your creativity.
In this guide, we delve into the intricacies of pouring paint from a full 5-gallon bucket. From understanding the tools at your disposal to adopting safety measures and mastering the art of controlled pouring, we unlock the secrets that can make your painting journey smooth, satisfying, and visually captivating. So, let's embark on this exploration together, as we unveil the hidden artistry behind the seemingly simple act of pouring paint.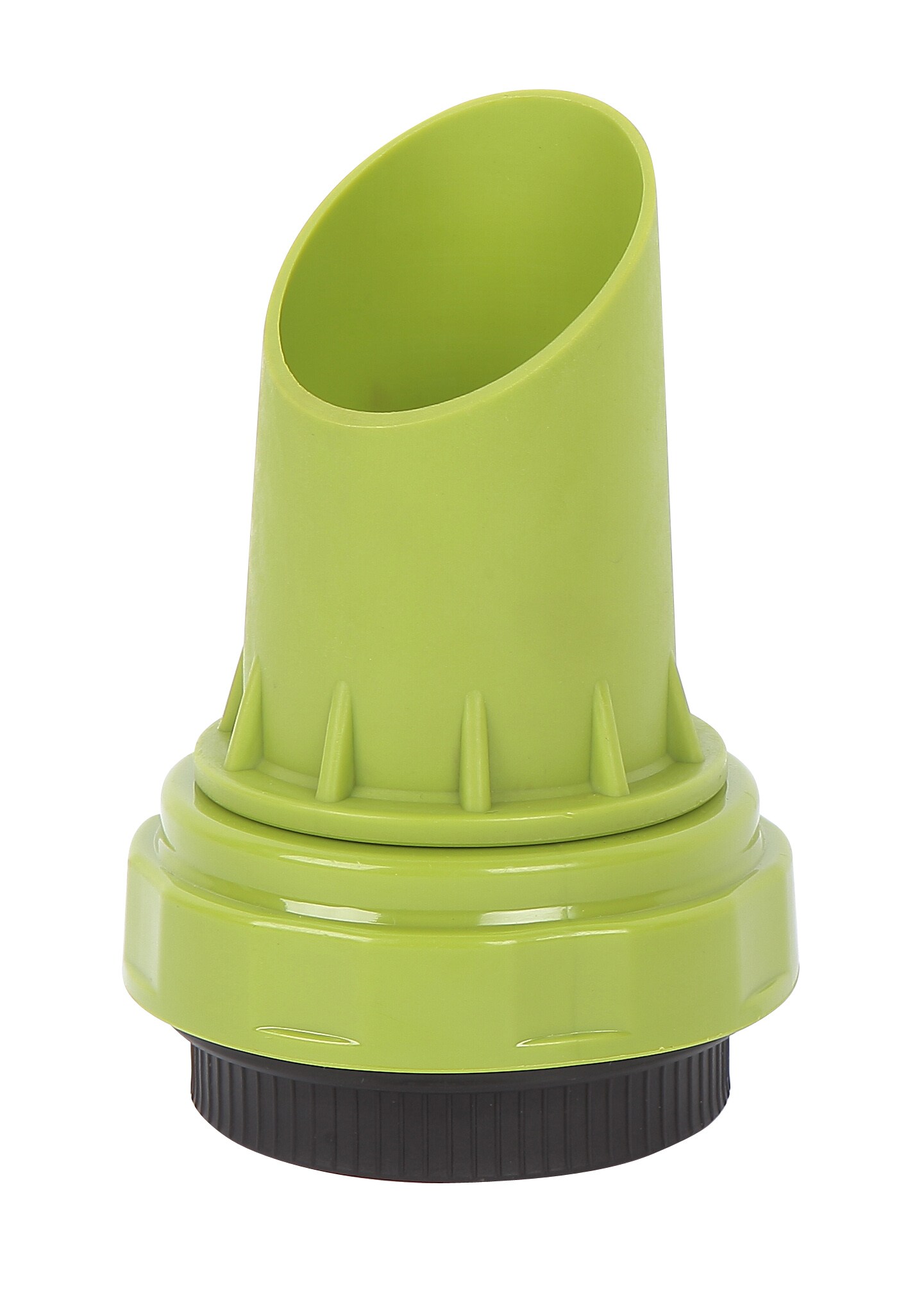 Why Is Proper Paint Pouring Technique Important?
Before you dive into your painting project, it's essential to understand the gravity of using the right paint pouring technique. Think of it as the foundation of your creative endeavor. The proper method can prevent potential mishaps that can derail your project and cause unnecessary stress. But what exactly makes proper pouring so vital?
Paint spills can lead to not only an unsightly mess but also a waste of precious resources. Imagine investing in quality paint only to see a significant portion of it end up on the floor instead of the intended surface. That's not just a financial setback; it's also an environmental concern. Unwanted paint runoff can seep into the ground and harm ecosystems. So, learning the art of pouring isn't just about aesthetics; it's about being a responsible painter.
Understanding the Tools and Materials
5-gallon Paint Bucket: This sizable container holds a significant amount of paint, but its weight and size can make handling a bit challenging. Properly managing this bucket is a skill worth mastering.
Stir Stick: The trusty stir stick is your ticket to consistent paint texture. Don't underestimate its power in ensuring your paint's homogeneity.
Paint Strainer: This humble tool plays a pivotal role in removing clumps and debris from the paint, ensuring a smooth application.
Paintbrush and Drop Cloth: While not directly related to pouring, these tools are part of the process. A high-quality paintbrush and a protective drop cloth can make a world of difference in your overall painting experience.
Preparation and Safety Measures
Picture this: you're all set to begin your paint project, armed with enthusiasm and a full 5-gallon bucket of your chosen hue. But wait, have you taken the necessary safety precautions? Painting, like any DIY activity, demands attention to safety.
Before you embark on your creative journey, designate a well-ventilated area as your workspace. Proper ventilation not only helps with fumes but also ensures that any accidental spills or splatters disperse more quickly. Clutter-free surroundings can prevent tripping hazards, ensuring a smoother and safer painting experience.
Now, let's talk gear. Gloves and goggles may not be your usual fashion statement, but when dealing with paint, they're your best friends. Gloves shield your hands from potential irritation caused by prolonged contact with paint, and goggles protect your eyes from accidental splashes. Remember, safety isn't just a suggestion; it's a must.
Proper Handling and Lifting of the Paint Bucket
As you stand before that hefty 5-gallon paint bucket, remember that lifting it isn't a mere feat of strength; it's an exercise in proper technique. A sudden jerk or an awkward posture can lead to discomfort or even injury. To lift and carry the bucket like a pro, follow these steps:
Maintain a Solid Stance: Stand with your feet shoulder-width apart, distributing the weight evenly.
Bend Your Knees: When lifting, bend your knees rather than your back. This reduces strain on your lower back muscles.
Use Both Hands: Place one hand on the handle and the other beneath the bucket for added support.
Engage Your Core: Tighten your abdominal muscles as you lift. This helps stabilize your spine and prevents unnecessary strain.
Remember, a graceful lift isn't about showing off; it's about safeguarding your well-being throughout your painting journey.
Pro Tip: If you're dealing with a particularly heavy bucket, consider using a hand truck to move it around. This simple tool can make transporting the bucket a breeze, sparing your muscles unnecessary strain.
How to Stir the Paint Before Pouring
Paint stirring might seem like a straightforward task, but there's more to it than meets the eye. The key lies in achieving a consistent texture throughout the paint, which contributes to a uniform finish on your surfaces.
To get the most out of your stirring efforts, follow these steps:
Use a Clean Stir Stick: Ensure your stir stick is clean and free from any previous paint residue. This prevents contamination and ensures a clean mix.
Start Slowly: Begin stirring at a slow and steady pace. Rapid stirring can introduce air bubbles, which can affect the final appearance of your painted surface.
Scrape the Sides: As you stir, make sure to scrape the sides and bottom of the bucket. Pigments and binders can settle, so it's essential to incorporate all components evenly.
Check for Consistency: Periodically lift the stir stick out of the paint and observe how it drips back into the bucket. If the drips are consistent and smooth, your paint is ready.
Remember, patience is key. Rushing through the stirring process can result in uneven color and texture, leading to disappointing results.
Pattern Breaker: Imagine this scenario: you're stirring the paint, lost in thought about the masterpiece you're about to create. But suddenly, your phone buzzes, snapping you back to reality. Do you continue stirring with the same focus, or do you pause to attend to the notification? We'll address this later on.
Choosing the Right Container for Pouring
Imagine you're about to pour paint onto a delicate surface, aiming for precision and control. Now, imagine attempting this delicate maneuver straight from a massive 5-gallon bucket. A recipe for disaster, right? This is where the art of choosing the right pouring container comes into play.
Paint Trays: These shallow containers are designed for pouring paint. They provide a manageable amount of paint for easy control, making them an excellent choice for small to medium-sized projects.
Disposable Paint Pails: These nifty containers are perfect for projects that require frequent color changes or touch-ups. Their compact size ensures minimal wastage and effortless pouring.
By opting for a smaller container, you not only enhance your control but also reduce the risk of spills and splatters. Remember, it's not just about containing the paint; it's about mastering its flow.
Using a Paint Strainer
Ah, the unsung hero of paint pouring: the paint strainer. It may not be as glamorous as the brush or as massive as the bucket, but its role in achieving a smooth and consistent finish is invaluable.
Imagine this: you've mixed your paint to perfection, only to find a stubborn clump mar your masterpiece. That's where the paint strainer comes to the rescue. This simple mesh screen filters out debris, ensuring your paint flows seamlessly onto your surfaces.
To use a paint strainer effectively, follow these steps:
Attach Securely: Place the paint strainer over the opening of your pouring container and ensure it's securely fastened.
Pour Gradually: As you pour the paint, do so in a controlled and steady manner. The strainer will catch any small particles that could affect your finish.
Observe the Flow: Keep an eye on how the paint flows through the strainer. If you notice any clogs or slow-downs, gently tap the strainer to encourage better flow.
Remember, the paint strainer isn't just a filter; it's your ally in achieving the flawless finish you envision.
Practical Example: Let's say you're working on repainting an old wooden chair. You've chosen a deep, rich color to give the chair a new lease of life. After stirring the paint to perfection, you pour it into a disposable paint pail fitted with a paint strainer. As the paint flows smoothly through the strainer, you can't help but feel a sense of anticipation for the stunning transformation that awaits.
Pouring Paint Safely and Precisely
The moment of truth has arrived: it's time to pour that beautifully mixed paint onto your chosen surface. But how do you ensure a controlled pour that's free from splatters and spills? Let's dive into the art of pouring paint safely and precisely.
Angle Matters: Hold the pouring container at a slight angle. This angle guides the flow of the paint and minimizes the risk of drips.
Steady Stream: Pour the paint in a steady and controlled stream. Avoid sudden movements that can lead to unpredictable splatters.
Cutting In: If you're painting edges or corners, a technique known as "cutting in," pour the paint carefully along these areas. This precision work sets the foundation for a neat and professional finish.
Consistency is Key: Maintain a consistent pouring speed throughout the process. This uniform flow ensures an even application.
Work in Sections: Rather than pouring paint across the entire surface, work in manageable sections. This approach allows you to focus on achieving an even coat in each area.
Practical Tip: When pouring paint onto a vertical surface, such as a wall, start from the top and work your way down. This prevents any drips from marring your freshly painted areas.
Avoiding Drips and Splatters
Picture this: you've just executed a flawless paint pour, and the surface is looking fantastic. But as you step back to admire your work, you notice unsightly drips and splatters. How do you prevent these unexpected blemishes?
Brushing Technique: To address drips, gently brush over the surface with a clean and dry brush. This technique helps redistribute excess paint and smooth out any irregularities.
Feather Technique: For smaller splatters, use a feathering technique. Dip a feather into a small amount of paint and gently apply it to the splatter. This technique blends the splatter into the surrounding area, making it less noticeable.
Remember, tackling drips and splatters promptly prevents them from drying and becoming more challenging to address later.
Handling Interruptions and Storing Leftover Paint
Ah, the unpredictable twists that life throws our way. You're in the groove of pouring paint, and suddenly, the doorbell rings, or your phone buzzes with an urgent message. How do you manage interruptions without compromising the quality of your pour? Let's explore strategies to navigate these unexpected moments.
Interruption Management:
Prioritize Safety: If an interruption demands your immediate attention, safely set down your pouring container and attend to the situation.
Pause Thoughtfully: If you can spare a moment, carefully set your pouring container aside before addressing the interruption. This prevents accidental spills and allows you to resume pouring with minimal disruption.
Mark Your Progress: Use a piece of painter's tape to mark where you left off. This marker guides you when you're ready to resume pouring.
Storing Leftover Paint:
Seal the Bucket: When storing leftover paint, ensure the 5-gallon bucket is sealed tightly to prevent air from entering. This helps maintain the paint's consistency.
Label the Bucket: Attach a label with essential information: paint color, brand, date of purchase, and the room or project it was used for. This makes future touch-ups a breeze.
Ideal Storage Conditions: Store the paint bucket in a cool, dry place, away from direct sunlight. Extreme temperatures can impact the paint's quality over time.
Proper Cleanup and Disposal
As you stand back, admiring your freshly painted surfaces, it's essential to remember that the art of pouring extends beyond the pour itself. Proper cleanup and responsible disposal are the final strokes that complete your painting masterpiece.
Cleaning Tools:
Rinse Thoroughly: Clean the pouring container, paint strainer, and stir stick thoroughly. Ensure no paint residue remains to avoid contamination in future projects.
Brush Care: Clean your paintbrush promptly using the appropriate cleaning solution. This maintains the brush's bristle integrity and extends its lifespan.
Disposal Etiquette:
Unused Paint: If you have unused paint, consider donating it to a local community organization or a nonprofit that can put it to good use.
Empty Containers: Rinse out empty paint containers and recycle them according to your local recycling guidelines.
Remember, a well-executed cleanup not only keeps your workspace tidy but also contributes to a more sustainable and eco-friendly painting experience.
Storing the 5-Gallon Paint Bucket for Future Use
With your project complete and your tools neatly stored, you might wonder what to do with the remaining paint in your 5-gallon bucket. Storing paint for future touch-ups or new projects requires a few strategic steps.
The Airtight Seal: Ensure the lid of your 5-gallon paint bucket is securely sealed to prevent air from entering. This helps preserve the paint's texture and color.
Elevate and Protect: Store the paint bucket on a wooden platform or shelves to prevent direct contact with a cold concrete floor. Extreme temperatures can impact the paint's quality.
Rotation Reminder: As time passes, paint can settle or separate. To ensure the paint remains homogeneous, give it a gentle stir every few months.
Conclusion
Congratulations, you've journeyed through the art and science of pouring paint from a full 5-gallon bucket! As you stand amidst your beautifully transformed spaces, you now appreciate the significance of a proper paint pouring technique. You've mastered the handling of tools, the nuances of pouring, and the importance of safety and cleanup.
Remember, painting isn't just about colors on a surface; it's about expression, transformation, and responsibility. Armed with the knowledge and techniques you've acquired, you're ready to tackle any paint project with confidence and finesse.
So, as you embark on your next painting endeavor, keep in mind the intricate dance of pouring paint—where technique, creativity, and a touch of artistic flair come together to create something truly remarkable. Happy painting!