How To Get Rid Of Latex Paint
Latex paint, also known as water-based paint, stands as a versatile and widely-used medium for adding color to our living spaces. Its popularity stems from its easy clean-up with water and soap, vibrant color options, and durability. However, what often goes unnoticed is the challenge it poses when it comes time to dispose of it responsibly. In this definitive guide, we will unravel the intricate aspects of latex paint disposal, providing practical insights, actionable steps, and eco-friendly alternatives.
Why is this guide the best resource online for latex paint disposal? It stands out for its holistic approach, combining detailed explanations with real-world applications. While many resources merely scratch the surface of paint disposal, this guide delves deep into the complexities, leaving no stone unturned. Whether you're a seasoned DIY enthusiast or a novice painter, you'll find valuable information on reusing paint, navigating local regulations, and even exploring artistic avenues for latex paint. By the end, you'll be equipped not only with knowledge but also a sense of responsibility towards our environment and legal compliance. Join us on this journey to master the art of latex paint disposal.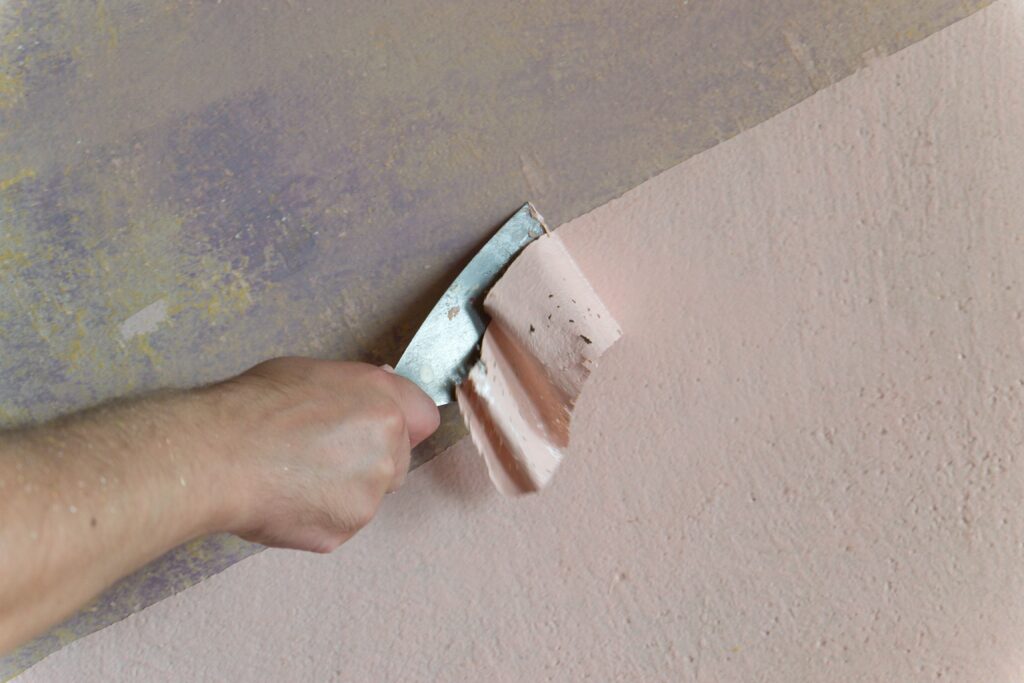 What is Latex Paint?
To embark on this journey, it's crucial to understand what we're dealing with. Latex paint, often referred to as water-based paint, is a versatile and popular choice for interior and exterior painting projects. It consists of pigments suspended in a water-based solution, making it easy to clean up with water and soap. Its wide range of colors and durability make it a top choice for many homeowners and DIY enthusiasts.
Why is Proper Latex Paint Disposal Important?
Now that we know what latex paint is, let's tackle the elephant in the room: why does proper disposal matter? It's not just about getting rid of those half-empty cans cluttering your garage. It's about environmental responsibility and avoiding potential legal troubles.
Environmental Impact of Improper Disposal
When latex paint is disposed of improperly, it can seep into the soil and waterways, contaminating them with harmful chemicals. The consequences include soil pollution, water pollution, and damage to aquatic life. By disposing of latex paint responsibly, you play a part in protecting the environment.
Legal Consequences of Improper Disposal
Did you know that improperly disposing of latex paint may lead to legal repercussions? Many local governments have strict regulations in place for hazardous waste disposal, and latex paint often falls into this category. Violating these regulations can result in fines and penalties. It's crucial to check your local laws and adhere to them.
The Need for Responsible Paint Disposal
Given the potential environmental harm and legal consequences, it's evident why responsible paint disposal is crucial. But how do you go about it? Let's dive into the practicalities.
Can You Reuse Latex Paint?
Before we jump into disposal methods, let's explore an eco-friendly option: reusing latex paint. It's not only environmentally responsible but can also save you money on future painting projects.
Steps to Determine if Latex Paint Can Be Reused
Check the Paint's Condition: Start by inspecting the paint. Is it still in good condition, without lumps or an off-putting odor? If so, it might be suitable for reuse.
Mix and Test: Gently stir the paint to ensure it's well-mixed. Then, test it on a small, inconspicuous area to see if it adheres well and retains its color.
Assess Quantity: Determine if you have enough paint to complete your next project. If not, consider mixing paints to achieve the desired color.
Tips for Storing and Preserving Latex Paint for Future Use
Proper storage is key to maintaining the quality of your latex paint for future projects:
Seal Tightly: Ensure the paint can is tightly sealed to prevent air from entering.
Store Upright: Store the paint cans upright to prevent leakage.
Label Clearly: Label each can with the color, date of purchase, and the room or project it was used for.
By reusing paint whenever possible, you reduce waste and contribute to a more sustainable lifestyle.
How to Dispose of Latex Paint Safely
If reuse isn't an option, you'll want to learn how to safely dispose of latex paint. This process involves several steps, but rest assured, it's manageable.
Step-by-Step Guide to Safe Latex Paint Disposal
Follow these steps to dispose of latex paint responsibly:
Gather Necessary Materials:MaterialPurposeLatex PaintThe paint you wish to dispose of.Kitty Litter or Paint HardenerTo solidify the paint.Cardboard or NewspaperTo absorb any spills.Empty ContainersFor paint transfer.Trash BagsFor disposal.
Prepare the Latex Paint for Disposal:

If you have a small amount of latex paint left in the can, you can solidify it for safe disposal. Here's how:

Mix in an equal amount of kitty litter or a paint hardener. Stir until the paint thickens.
Let the mixture sit until it reaches a thick, paste-like consistency.
Once solidified, dispose of it as regular trash.

For larger quantities of latex paint, consider donating it or recycling it if possible.

Choosing the Right Disposal Method:

Local Recycling Centers: Check if your local recycling center accepts latex paint. Some centers offer paint recycling programs.
Household Hazardous Waste Programs: Many areas have hazardous waste collection programs that accept latex paint. Contact your local waste management authority for details.
Paint Exchange Programs: Some regions have paint exchange programs where you can donate or exchange unused paint with others.
Remember to always follow your local regulations when disposing of latex paint. Disposing of it in the regular trash is often discouraged due to its environmental impact.
Where Can You Dispose of Latex Paint?
Understanding your disposal options is essential. Let's take a closer look at each option, weighing their pros and cons.
Local Recycling Centers
Pros:
Environmentally responsible.
Some centers accept partially used cans.
Paint may be recycled into new paint or used in industrial applications.
Cons:
Not all centers accept latex paint.
Restrictions on the types and quantities of paint accepted.
Household Hazardous Waste Programs
Pros:
Ensures proper disposal of hazardous materials.
Typically accepts latex paint.
Cons:
May have limited drop-off times.
Some programs may charge a fee.
Paint Exchange Programs
Pros:
Promotes reuse and reduces waste.
Allows you to donate unused paint.
Cons:
Availability varies by location.
May not accept open cans or expired paint.
Understanding your local options will help you make an informed decision about where to dispose of your latex paint responsibly.
What Precautions Should You Take When Disposing of Latex Paint?
As we navigate the world of latex paint disposal, safety should always be a top priority. Here are some precautions to take:
Protective Gear: When handling latex paint and materials, wear gloves, eye protection, and a mask to prevent inhalation of fumes.
Ventilation: Work in a well-ventilated area to minimize exposure to paint fumes.
Labeling: Clearly label containers used for paint disposal to avoid confusion.
Keep Children and Pets Away: Ensure that children and pets stay away from the disposal area to prevent accidents.
Follow Local Guidelines: Adhere to your local regulations regarding latex paint disposal to avoid legal issues.
By taking these precautions, you can safely navigate the process of latex paint disposal while minimizing risks.
Are There Alternatives to Traditional Latex Paint Disposal?
Traditional disposal methods are not the only options. Let's explore some alternative approaches to handling latex paint.
Eco-Friendly Disposal Options
If you're passionate about eco-friendly practices, consider these alternatives:
Paint Recycling Events: Some communities host paint recycling events, making it easy to dispose of latex paint responsibly.
Reuse in Creative Projects: Get creative! Use old latex paint for art projects, furniture refurbishing, or garden decorations.
Donate to Charitable Organizations: Some charities accept donations of unused paint for community projects.
By choosing eco-friendly alternatives, you can reduce waste and contribute to a greener planet.
How to Clean Latex Paint Spills
Accidents happen, and latex paint spills are a common occurrence during painting projects. Knowing how to clean them up properly can save you time and frustration.
Immediate Steps to Take When a Spill Occurs
Act Quickly: The faster you address the spill, the easier it is to clean. Immediately grab some paper towels or rags and blot up as much paint as possible.
Contain the Spill: If the spill is spreading, use barriers like cardboard or newspaper to prevent it from reaching other surfaces.
Use Soapy Water: For latex paint, warm soapy water is your best friend. Dip a clean cloth in soapy water and gently scrub the stained area.
Rinse and Repeat: Rinse the area with clean water and repeat the scrubbing process until the paint is gone.
Dry and Inspect: Once the area is clean, allow it to dry completely. Inspect for any remaining paint spots and repeat the process if necessary.
Remember that prevention is the best approach. Use drop cloths and painter's tape to protect surfaces before starting your painting project.
What Are the Best Practices for Storing Latex Paint?
If you have leftover latex paint, proper storage is essential to maintain its quality for future use. Here are some best practices:
Seal Tightly: Ensure the paint can is tightly sealed to prevent air from entering, which can lead to drying and spoiling.
Store Upright: Keep the paint cans upright to prevent leakage. Storing them on a shelf rather than the floor can help avoid rust.
Label Clearly: Label each can with the color, date of purchase, and the room or project it was used for. This makes identification easier later on.
Control Temperature: Store latex paint in a cool, dry place. Avoid extreme temperatures, as they can affect paint quality.
By following these practices, you can extend the shelf life of your latex paint and be ready for your next home improvement project.
How to Dispose of Latex Paintbrushes and Tools
Paintbrushes and tools used for latex paint can also require special attention when it's time to dispose of them. Here's how to handle it responsibly.
Cleaning Latex Paintbrushes and Tools
Before disposal, it's essential to clean your paintbrushes and tools thoroughly. Follow these steps:
Remove Excess Paint: Scrape off excess paint using a putty knife or the edge of the paint can.
Soak in Soapy Water: Fill a container with warm, soapy water and soak the brushes and tools for several hours or overnight.
Brush and Rinse: Use a brush comb or a wire brush to remove any remaining paint. Rinse thoroughly with clean water.
Dry Completely: Allow the brushes and tools to dry completely before storage or disposal.
Safe Disposal Options for Paintbrushes and Tools
Once your paintbrushes and tools are clean and dry, consider the following disposal options:
Reuse: If the brushes and tools are in good condition, they can be reused for future painting projects.
Recycle: Check with your local recycling center to see if they accept metal or plastic paintbrushes and tools for recycling.
Dispose in Trash: If no other options are available, dispose of the brushes and tools in the regular trash. Ensure they are completely dry before doing so.
By properly cleaning and disposing of paintbrushes and tools, you minimize waste and environmental impact.
Can Latex Paint Be Used for Art Projects?
Latex paint isn't just for home improvement; it can also be a fantastic medium for artistic endeavors. If you're feeling creative, here are some artistic uses for latex paint:
Canvas Paintings: Use latex paint to create vibrant and textured canvas paintings.
Furniture Upcycling: Give old furniture a new lease on life by painting it with latex paint. This can add a pop of color to your living space.
Garden Decor: Transform ordinary garden objects into colorful works of art. Paint plant pots, rocks, and garden ornaments to add a personal touch to your outdoor space.
Craft Projects: Create custom crafts and decorations using latex paint. From holiday ornaments to DIY home decor, the possibilities are endless.
When using latex paint for art projects, ensure proper ventilation and follow safety precautions, just as you would for any other painting project.
Conclusion
In the realm of home improvement and DIY projects, latex paint is a trusted companion. However, its responsible disposal is equally vital to safeguard the environment and adhere to local regulations. Remember, you have options, from recycling to reusing and even donating.
By following the guidelines outlined in this comprehensive guide, you can navigate the world of latex paint disposal with confidence. Whether you're a seasoned DIY enthusiast or a novice painter, making informed choices about latex paint disposal is a step towards a cleaner, greener, and more responsible world.