How to Paint With Lacquer
Painting with lacquer offers a remarkable way to transform surfaces, creating a stunning, glossy finish that captivates the eye. Whether you're working on furniture, woodwork, or other decorative pieces, mastering the art of lacquer painting can elevate your craftsmanship to new heights. But where do you begin? How can you ensure a flawless and professional-looking result?
In this comprehensive guide, we will delve into the world of lacquer painting, equipping you with the knowledge and techniques needed to achieve brilliant finishes with confidence. From understanding the characteristics of lacquer paint to preparing the surface, applying the paint, and finishing with finesse, each step is carefully outlined to help you navigate the process seamlessly.
Discover the advantages of lacquer paint, such as its quick drying time and non-yellowing properties. Learn how to properly prepare surfaces through cleaning, sanding, and priming, ensuring optimal adhesion and smoothness. Follow our expert tips on setting up a suitable workspace, applying multiple coats for depth and durability, and finishing techniques to bring out the luster.
As we explore the nuances of lacquer painting, we will address common issues, troubleshooting tips, and safety considerations to ensure a rewarding and safe experience. So, gather your supplies, unleash your creativity, and embark on a journey to master the art of painting with lacquer, adding an exquisite touch to your artistic endeavors.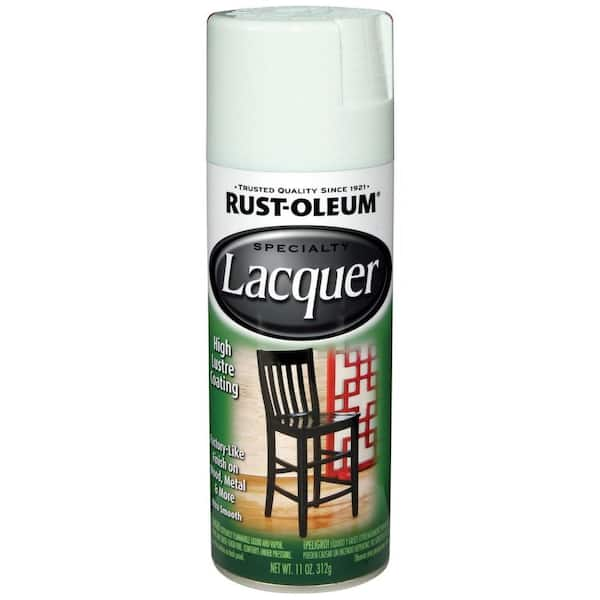 Understanding Lacquer Paint
Before diving into the process of painting with lacquer, let's take a closer look at what lacquer paint actually is and why it's a popular choice among artists and craftsmen.
What is Lacquer Paint?
Lacquer paint is a type of coating that provides a durable and glossy finish to various surfaces. It consists of a mixture of solvents, binders, and pigments that create a smooth and vibrant coating. Lacquer paint can be categorized into different types, including nitrocellulose, acrylic, and water-based lacquers. Each type has its own unique characteristics and applications.
One of the primary advantages of lacquer paint is its ability to create a high gloss finish. The reflective nature of lacquer paint gives surfaces a polished and professional appearance, making it ideal for automotive finishes, furniture, musical instruments, and other decorative pieces. Lacquer paint also dries relatively quickly, allowing for faster project completion compared to other types of paint. Additionally, lacquer offers excellent resistance to wear and tear, ensuring that your finished work maintains its beauty for years to come.
Selecting the Right Lacquer Paint
Choosing the right lacquer paint for your project is essential to achieve the desired results. Consider the following factors when selecting lacquer paint:
Surface Type and Material
Different surfaces and materials require specific types of lacquer paint for optimal adhesion and longevity. For example, if you're painting wood, you'll need a lacquer formulated specifically for wood surfaces. Similarly, if you're painting metal or plastic, there are lacquers designed for those materials as well. Make sure to choose a lacquer paint that is suitable for the surface you intend to paint.
Desired Finish
Lacquer paint offers a range of finishes, from high gloss to satin or matte. Determine the desired finish for your project before selecting a lacquer paint. High gloss finishes create a reflective and glossy surface, while satin finishes offer a subtle sheen, and matte finishes provide a flat, non-reflective appearance. Consider the aesthetic and functional requirements of your project to choose the appropriate finish.
Indoor or Outdoor Use
Consider whether your painted surface will be primarily used indoors or outdoors. If the project will be exposed to the elements, such as furniture or outdoor sculptures, it's crucial to select a lacquer paint that offers weather resistance and UV protection. For indoor projects, focus on choosing a lacquer that provides excellent durability and resistance to scratches and stains.
When it comes to selecting a specific brand of lacquer paint, several reputable manufacturers offer high-quality options. Let's explore some popular brands and their features:
Brand
Attributes and Benefits
Brand A
– Exceptional color vibrancy
– Superior coverage and adhesion
– Wide range of color options
– Fast-drying formula
Brand B
– Excellent durability and scratch resistance
– UV protection for outdoor applications
– Smooth and even application
– Compatibility with various surfaces
Brand C
– Water-based, environmentally friendly formulation
| | – Low odor and easy cleanup | | | – Quick drying time | | | – Non-yellowing properties |
Remember to read product labels, reviews, and consult with experts to determine which brand and specific lacquer paint will best suit your project.
Preparing the Surface
Proper surface preparation is crucial for achieving a smooth and flawless finish with lacquer paint. Follow these steps to prepare your surface before applying lacquer:
Cleaning and Sanding
Start by thoroughly cleaning the surface you intend to paint. Remove any dirt, dust, grease, or existing paint residues. Use a mild detergent or a specialized surface cleaner and wipe the surface clean. Once the surface is clean and dry, sand it gently using fine-grit sandpaper. Sanding helps to create a smooth and even surface, ensuring proper adhesion of the lacquer paint.
Filling and Repairing
Inspect the surface for any imperfections such as holes, cracks, or dents. Fill these imperfections using an appropriate filler or putty. For wood surfaces, use a wood filler to level out any unevenness. Smooth out the filled areas with sandpaper to achieve a seamless surface.
Priming the Surface
Priming the surface is essential for promoting adhesion and enhancing the durability of the lacquer paint. Choose a primer specifically formulated for lacquer paint and the surface material you're working with. Apply a thin and even coat of primer, following the manufacturer's instructions. Allow the primer to dry completely before proceeding to the next steps.
Applying Lacquer Paint
Now that your surface is properly prepared, it's time to apply the lacquer paint. Follow these guidelines for a successful application:
Setting up a Suitable Workspace
Ensure you have a well-ventilated area to work in, preferably outdoors or in a well-ventilated room. Proper ventilation helps to dissipate fumes and prevents the buildup of hazardous vapors. Wear appropriate personal protective equipment, including gloves and goggles, to protect yourself during the painting process.
Applying the First Coat
Begin by shaking the lacquer paint can thoroughly to ensure proper mixing of the components. Hold the can approximately 6-8 inches away from the surface and apply a thin, even coat of lacquer paint using smooth, sweeping motions. Maintain a consistent pressure on the can's nozzle to ensure an even application. Avoid spraying too close or holding the can in one spot for too long, as this may result in drips or uneven coverage.
Sanding Between Coats
After the first coat of lacquer paint has dried completely, it's essential to sand the surface lightly before applying subsequent coats. This step helps to create a smooth surface and promotes proper adhesion between the layers of paint. Use fine-grit sandpaper and gently sand the surface in a circular or back-and-forth motion. Remove any sanding dust with a clean, dry cloth or compressed air.
Applying Additional Coats
Apply additional coats of lacquer paint following the same technique as the first coat. Building up multiple thin coats will result in a more even and durable finish compared to applying a single thick coat. Allow each coat to dry completely according to the manufacturer's instructions before applying the next coat. Multiple coats will enhance the depth and richness of the color while providing additional protection to the surface.
Finishing and Polishing
Once the final coat of lacquer paint has dried, it's time to bring out the shine and luster through finishing and polishing techniques. Follow these steps for a professional-looking finish:
Buffing the Surface
To achieve a smooth and glossy finish, start by buffing the painted surface. Use a rubbing compound or a fine abrasive polish specifically designed for lacquer paint. Apply a small amount of the compound to a soft, lint-free cloth and gently rub it in circular motions over the painted surface. The rubbing compound helps to remove any minor imperfections, swirl marks, or surface blemishes, resulting in a smoother finish.
Final Polishing Steps
After buffing the surface, it's time to add an extra layer of protection and enhance the shine of the lacquer paint. Apply a high-quality polish or wax specifically formulated for lacquer finishes. Use a clean, soft cloth and apply a small amount of polish to the cloth. Gently rub the polish onto the painted surface using circular motions. This step will add depth to the color and provide an extra layer of protection against environmental factors.
Remember to follow the manufacturer's instructions when using polishing products and always work in a well-ventilated area.
Caring for Lacquer Painted Surfaces
To ensure the longevity and beauty of your lacquer-painted surfaces, proper care and maintenance are essential. Follow these guidelines to keep your lacquer paint looking its best:
Regular Cleaning and Maintenance
Regularly clean lacquer-painted surfaces using mild, non-abrasive cleaners and soft, lint-free cloths. Avoid using harsh chemicals or abrasive materials that may damage the paint's finish. Gently wipe the surface to remove dust, fingerprints, or smudges. If necessary, dampen the cloth with water or a mild soap solution and gently clean the surface, taking care not to scrub too forcefully.
Touch-up and Repair
Inevitably, lacquer-painted surfaces may experience minor scratches, chips, or wear over time. To address these issues, touch-up the affected areas using the same type and color of lacquer paint used for the original application. Apply a small amount of paint to the damaged area using a fine brush or an airbrush for precise application. Blend the new paint carefully with the existing finish, feathering the edges to create a seamless transition.
If the damage is extensive or requires professional expertise, consider consulting a skilled painter or refinishing specialist to ensure the best possible results.
Troubleshooting Common Issues
While painting with lacquer can produce stunning results, some common issues may arise. Here are a few troubleshooting tips for addressing these problems:
Dealing with Bubbles or Blisters
Bubbles or blisters can occur if there is moisture trapped beneath the lacquer paint or if the paint was applied in excessively thick layers. To fix this issue, gently sand the affected area to remove the bubbles or blisters. Clean the surface thoroughly, allow it to dry completely, and then reapply the lacquer paint in thin, even coats.
Addressing Orange Peel Texture
Orange peel texture refers to a bumpy or textured appearance on the painted surface, resembling the skin of an orange. This issue can occur due to improper application techniques or spraying the lacquer paint too far from the surface. To correct orange peel texture, wet sand the affected area using fine-grit sandpaper. Start with a higher grit and gradually move to a finer grit to achieve a smoother finish. After sanding, clean the surface and apply additional coats of lacquer paint, ensuring proper technique and distance during application.
Fixing Uneven or Streaky Finish
An uneven or streaky finish may result from improper application techniques or inadequate drying time between coats. To fix this issue, lightly sand the surface to even out the finish and remove any streaks. Clean the surface thoroughly, allow it to dry, and then apply additional coats of lacquer paint using proper spraying techniques, ensuring consistent pressure and distance for an even application.
Remember, practice and experimentation are key to mastering lacquer painting. Don't be afraid to try new techniques or explore different finishes to achieve the desired results.
Safety Considerations
While lacquer painting can be a rewarding and enjoyable experience, it's important to prioritize safety throughout the process. Keep the following safety considerations in mind:
Proper Ventilation
Ensure that your workspace is well-ventilated to prevent the accumulation of fumes and vapors. If working indoors, open windows or use fans to improve air circulation. If working outdoors, choose a location away from enclosed spaces or heavily populated areas.
Personal Protective Equipment (PPE)
Always wear appropriate personal protective equipment to protect yourself from potential hazards. This includes gloves, goggles, and a respirator mask specifically designed for painting applications. PPE will shield you from harmful chemicals, overspray, and particulate matter.
Hazardous Materials Disposal
Dispose of any leftover paint, solvents, or empty containers properly according to local regulations. Contact your local waste management facility or environmental department for guidance on safe disposal methods.
Fire Safety
Lacquer paints are highly flammable, so it's crucial to take precautions to prevent fires. Avoid smoking or using open flames in the vicinity of the painting area. Store lacquer paints and solvents in a cool, dry place away from heat sources.
Chemical Handling
Handle lacquer paints and solvents with care and follow the manufacturer's instructions for storage and usage. Avoid contact with skin and eyes, and in case of accidental exposure or ingestion, seek medical attention immediately.
Proper Cleanup
After completing your painting project, clean your tools, brushes, and equipment thoroughly using the appropriate cleaning agents. Dispose of used cleaning materials properly to prevent environmental contamination.
By adhering to these safety measures, you can enjoy the process of painting with lacquer while protecting your health and well-being.
Conclusion
Painting with lacquer opens up a world of possibilities for creating beautiful, glossy finishes on various surfaces. By understanding the properties of lacquer paint, selecting the right materials, and following proper application techniques, you can achieve stunning results in your projects.
Remember to choose the appropriate lacquer paint for your surface type and desired finish, and prepare the surface meticulously before painting. Apply multiple thin coats of lacquer paint, allowing proper drying time between each coat. Finish and polish the painted surface to enhance its shine and durability.
Proper maintenance and care will ensure that your lacquer-painted surfaces remain vibrant and beautiful for years to come. Address any minor imperfections or damage promptly through touch-up and repair techniques.
Above all, prioritize safety throughout the entire process. Maintain proper ventilation, wear protective equipment, and handle lacquer paints and solvents responsibly.
Now, armed with the knowledge and techniques outlined in this guide, you can confidently embark on your lacquer painting journey. Let your creativity flow and enjoy the transformative power of lacquer paint in your artistic endeavors. Happy painting!